How about making a new dish today?
---
Nothing fancy but a yummy dish, which would make you a little hungry and it would be a healthy one as it is homemade and would include some healthy ingredients in it. While I did not make it but my little brother made it. It was one of those dish which he learned to make while he was studying abroad.
---
Chicken and Potato CASSEROLE
---
To prepare this dish, we will need:
Potato (boiled and cut into small round pieces)
Meat (chicken)
Onion
Egg
Milk
Black pepper
Salt
---
It is rather an easy dish to make as what I have seen. And mostly my sister seemed to like it very much. I suppose it can be a nice snack for kids. Healthy and as well as intimidating food.
---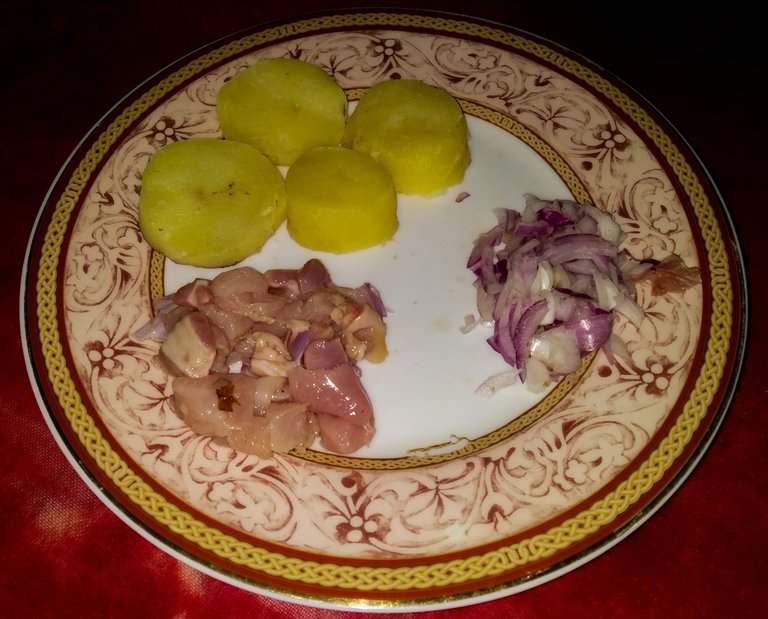 ---
The potatoes were boiled and peeled of the skins and small round pieces were made as you can see in the above image. The chickens were also chopped into small pieces. The onions were sliced and made into small pieces.
---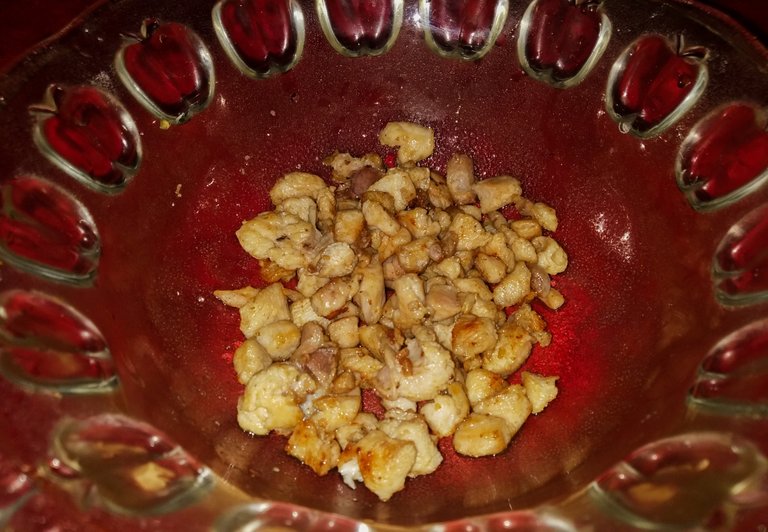 ---
The chickens were fried and they were stored for the next purpose ;)
---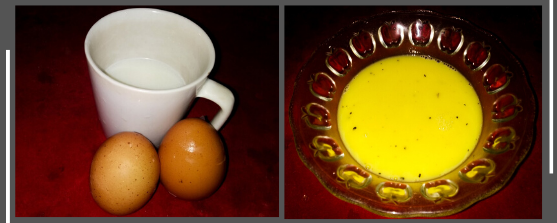 ---
Now that we have made the chicken let us prepare the liquid. We will need two eggs and half cup of milk and the pepper powder. Mix the milk and egg and the pepper powder together. It will kind of look the above image on the right side, once you mix them.
---
Let us start the main cooking
---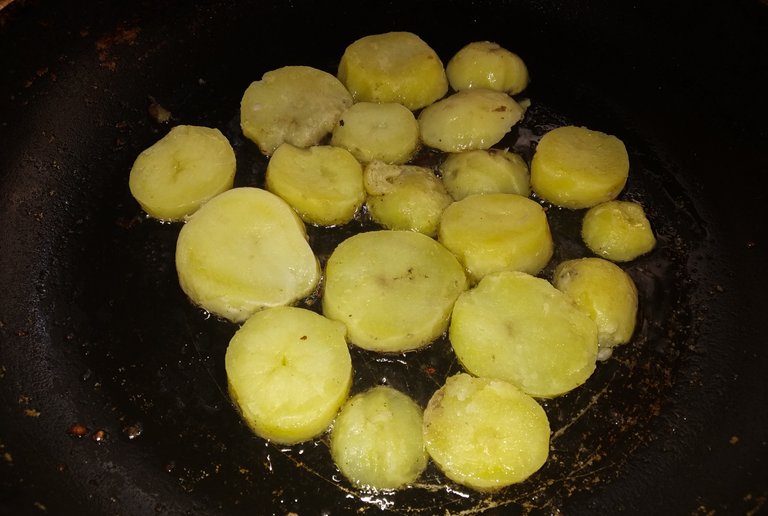 ---
With as less oil as possible cook the potato and do not cook it that much. Cook in low fire so that you do not burn the potato.
---
---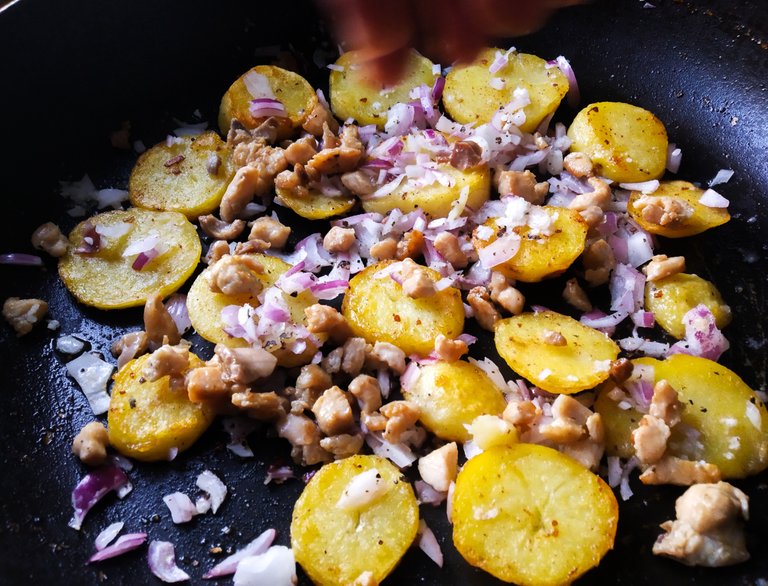 ---
Once you are done, time to mix the ingredients up. Put in the onions, chicken that were fried and cook it for two or three minutes. Turn the potatoes and look out for if the onions changes color. As soon as you feel like it is done we shall move to the next step.
---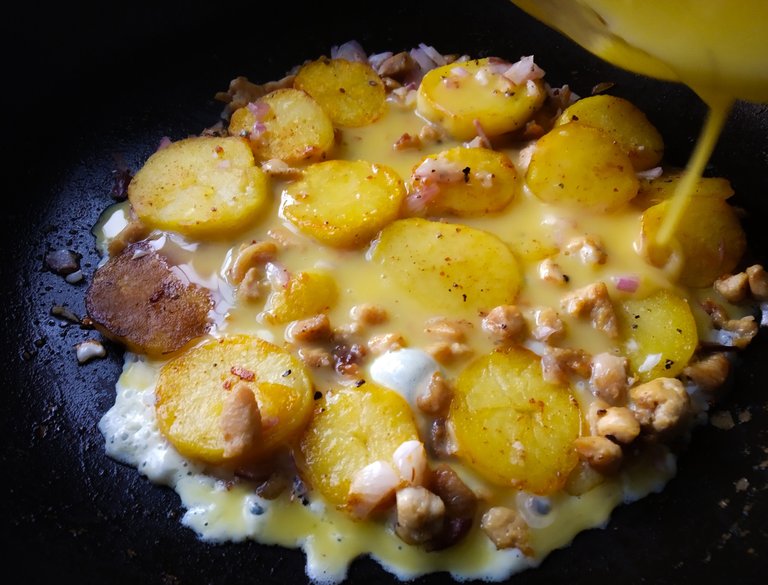 ---
Now we will, pour the mixture of milk, egg and pepper onto the fry pan. Do it slowly and try to make it as as round as possible as that would add a little more twist into it. Or you may also scramble the whole cooking and make it a simple dish. But why not try sth little unique and make this simple dish a little more elegant one.
---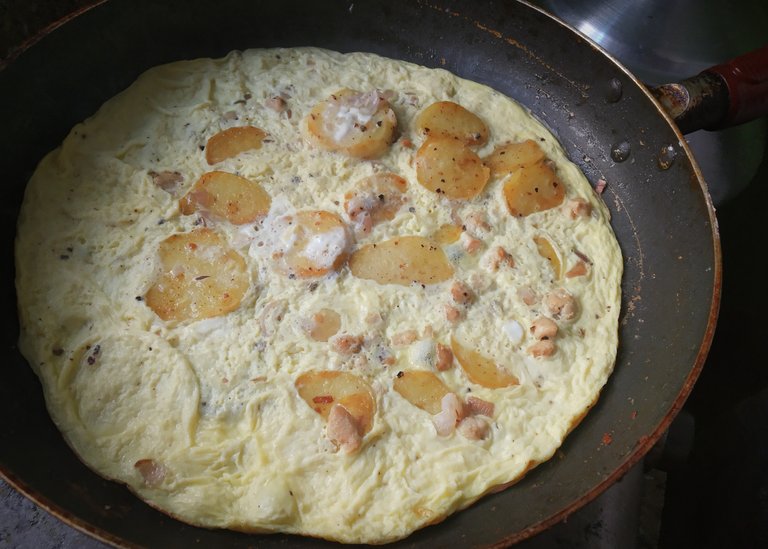 ---
Once one side is completed turn the other side and cook for a little while. Keep in mind that you should not burn any side as that would ruin the taste as we speak.
---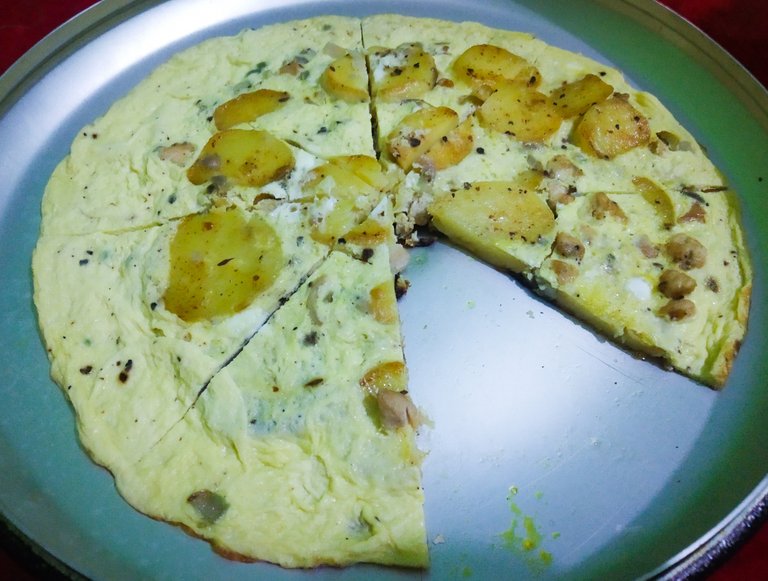 ---
Since it is done present it any way you like. I just scrolled it up and gave it a little favor of PIZZA in this presentation. It kind of worked as well. Like I said my sister and everyone liked the taste of it.
---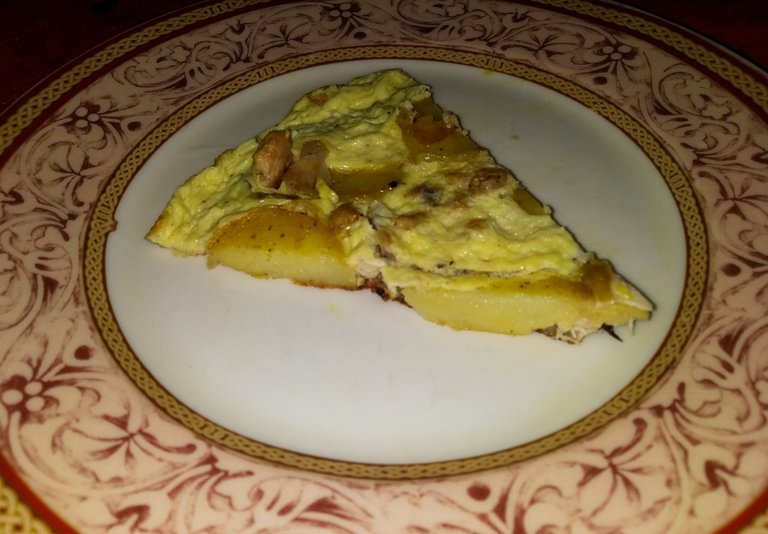 ---
Nothing unusual but a simple dish turned to sth good to look at at this quarantine period. Why not try something new with the foods that you usually make. It might get your closed ones to like the dish even more. It is just an opinion of a amateur cooker ;) Give it a try!!
---
---

---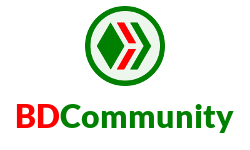 If you like activities of BDCommunity, support the community by voting as HIVE Witness
---
---
Be a part of my Vlogging journey on DTUBE
---
Watch my Videos on Youtube
---
Best regards
Rehan
---

---