I could start by saying she is one of the most esteemed personalities of our country, but that would be an understatement; she's much more than that. She's not a quintessential example, rather an unconventional one; but we can all agree that both she and her works are unparalleled. She is Bibi Russell.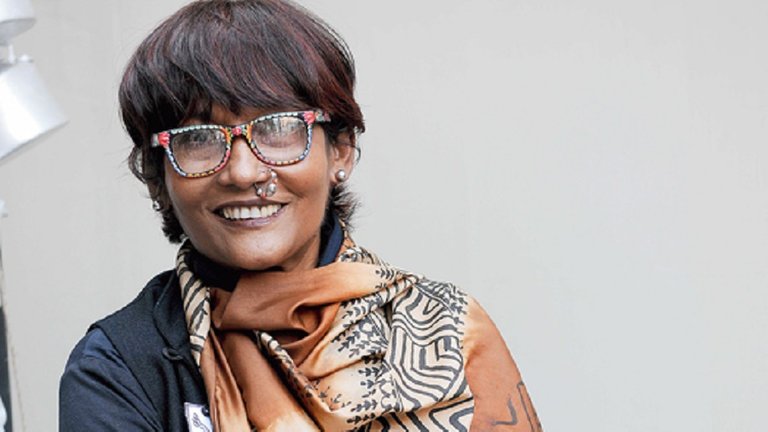 Image
She is a world-renowned fashion designer who's working tirelessly to promote our country's essence through her remarkable designs. Her designs are quite unorthodox, she doesn't follow general norms. While her fabrics and elements scream "My country", her designs shout out "Versatility."
I was reading an article at Bdnews24.com, well it was an interview if I should say; where Bibi Russell talked about her journey in the fashion industry then and now, the struggles she had faced and the challenges that lie arrogantly in front of her. In the interview, she talks about the fact, and I quote,
"People think of Bangladesh and think of poverty and other similar things. They never thought someone would bring fashion from Bangladesh and compete with the top designers."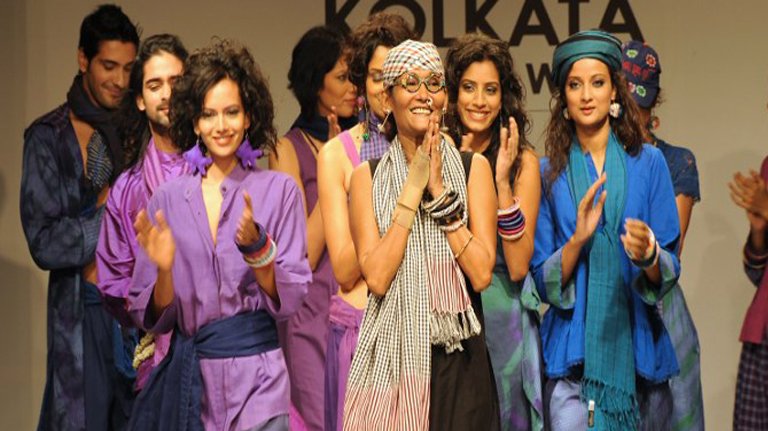 Image
She also voiced our preference towards Bollywood fads and not eager for local styling. As I have said, she advocates for homegrown materials. In the article, it's also mentioned that the outer world sees Bangladesh the words that come to their minds are poverty and similar words; this is something that had turned my head around and I found myself agreeing with it. I questioned myself why is that! Even with increasing GDP, our lifestyle hasn't changed much due to expenses, taxes, and such. But still, we always choose to follow the trend of the outer world rather than embracing our, and I hate to say I too am a follower.
The endeavors of Bibi Russell are nothing less than battles. She's still fighting to promote our very distinctive ethnic styling while we ourselves are barely accepting it. Famous Indian designer Sabyasachi Mukherjee has recently initiated a project to help out local craftsmen whose arts are dying out; the same thing she has been doing for years. She's not only employing thousands of weavers from rural areas of our country but also the accessories she uses for her shows and also showcased in her stores are made by local smiths.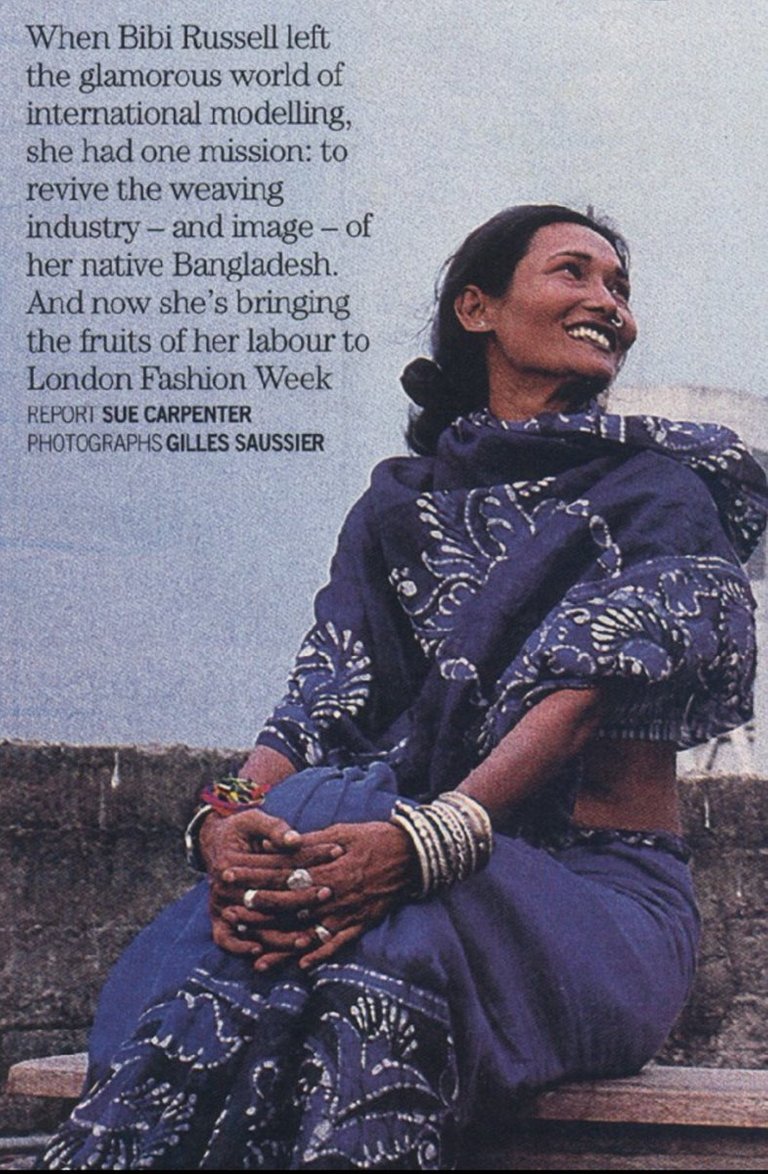 Image
I wouldn't call myself a promoter of our ethnicity but I would say, I'm willing to try harder and not only say that "I'm proud to be a Bangladeshi" but also manifest it through my work. Bibi Russell is not my idol but she is someone I have admired a lot. I don't follow my customs and norms religiously, but I try. She is an icon that can change your entire point of view, which did to me. Maybe many will change their minds, maybe they won't. As she was asked about the best outcome of her work, Bibi Russell simply said,
That I inspire people. And I absolutely will.