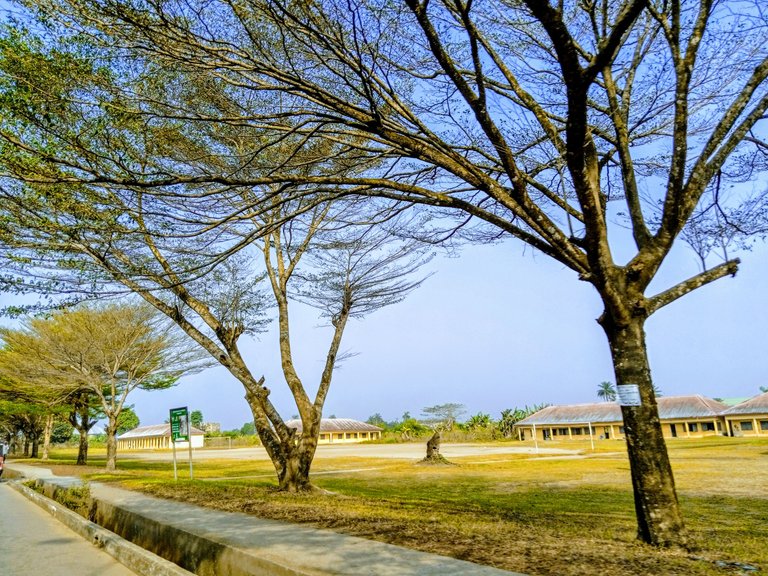 It's #treetuesday right? Well, I can't say for sure that I had the intention of sharing my tree photographs today but after remembering it's Tuesday, this tree Tuesday initiative came flashing into my mind, and I decided to share a few tree shots I took.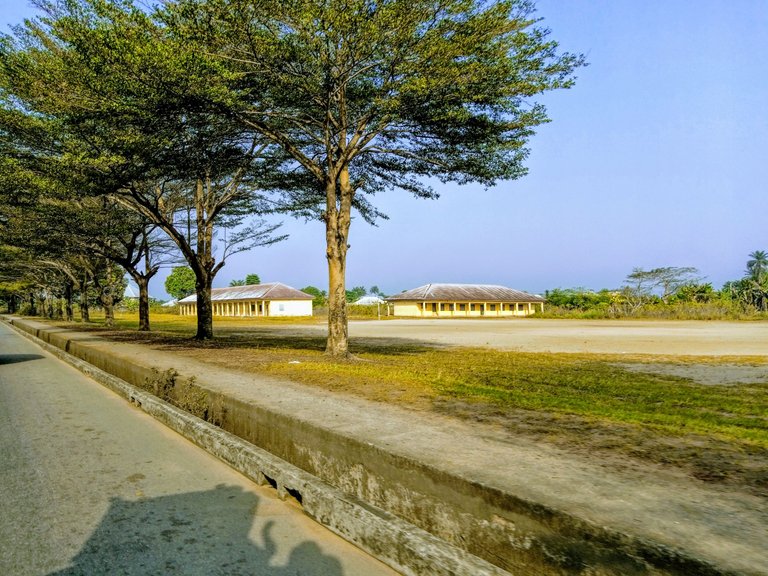 Most of these trees are taken from a school planted just by the roadside close to the gutter.
These big and tall trees provide shade especially for pedestrians and even students.
The children hang out there when the sun is a little too hot or high.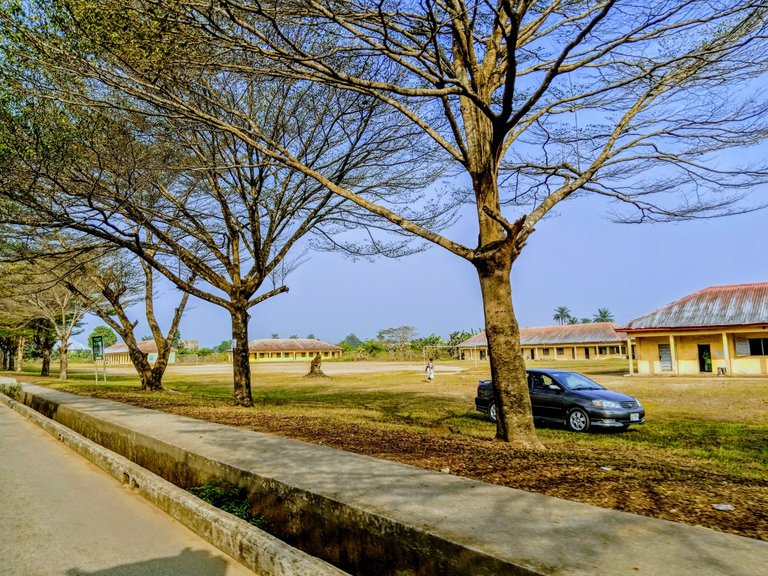 Some of them don't have enough leaves on the branches leaving the whole branches naked and empty.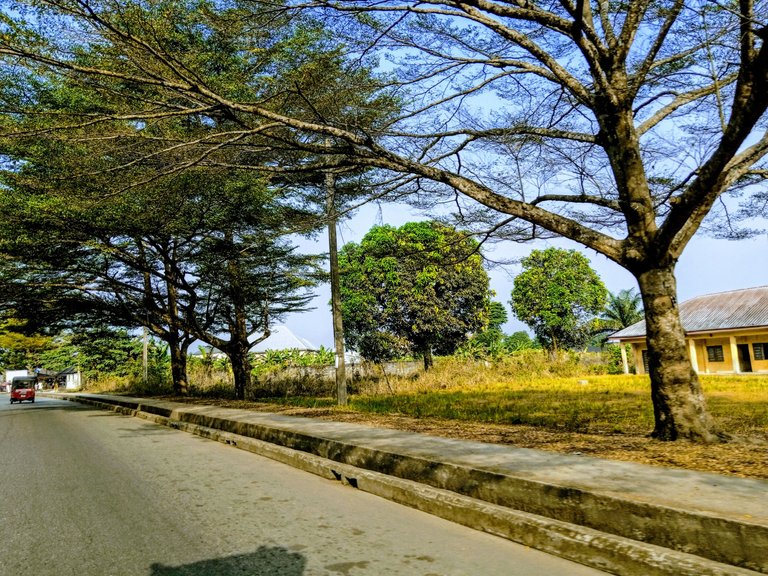 Some are super tall and the trunk very strong.
I like how there are being lined up.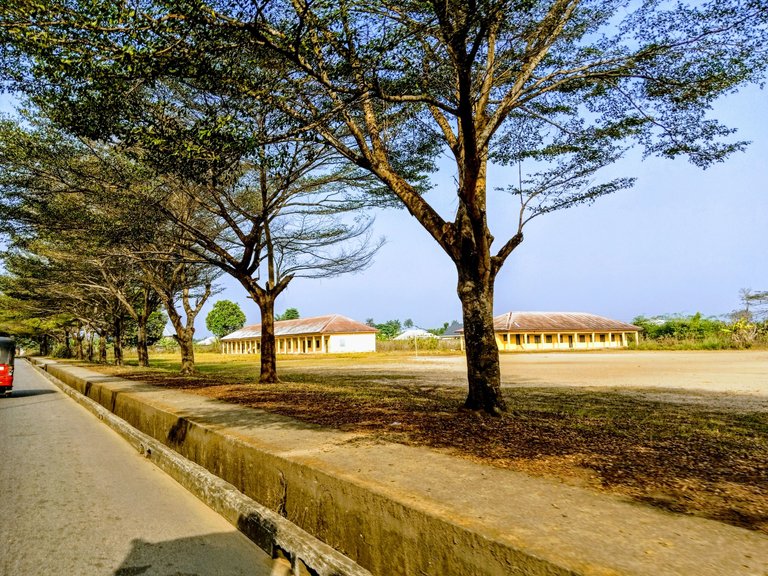 Some have leaves like the one below with so many branches that grow into a canopy form.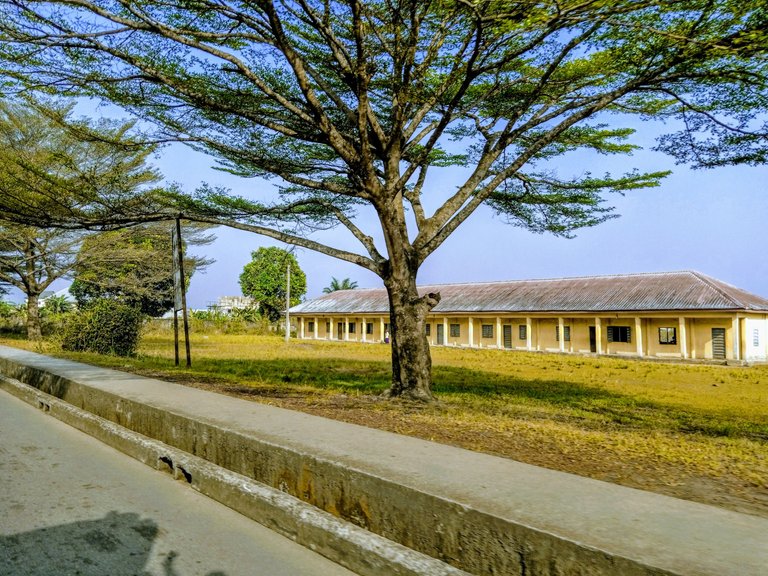 I don't really know much about the #treetuesday initiative by @old-guy-photos but I am glad to have submitted my tree photography today and on a Tuesday.
Tell me are these natural resources, not lovely and good-looking? Even when some don't have leaves or enough of it on them.
I like nature's photography.
Tell me what you think of these in the comment box.
Thank you for stopping by on my post today