Throughout my life, I've always been neglected by people due to my "easy to get good guy nature." I know, I know, nobody likes to hear sob stories. But still, I have to get this out of my chest.
I live close to a university with an enclosed campus which has 8 massive steel gates around. Those gates look like somebody just broke them out from a fort and put them there. People living in residential areas around here have to cut through the middle of the campus to get to the highways.
There are always security officers present on duty around the gates, and I have an excellent understanding of most of them. So, from time to time, they let me pass through without any hassle—the perks of being an "easy to get good guy" and all that.
A few days ago, it was a rainy afternoon when I went out to run some errands. Due to the rain and no viable shelter, the guards went somewhere. So I kept waiting alone for like 15 minutes when this girl, soaked through and through, comes to the other side. I was getting in, and she was getting out. Mind you, it was raining cats and dogs, and she had no umbrella. So as time progressed, she started shivering and decided to just cross the gate by climbing on top of it. It's reasonably easy though, cause the gate has so many places to get your footing on if you decide to climb it.
She gives me the bag and climbs on top of it. But as soon as she gets her one leg on this side, her feet slip, and she kinda slams herself on top of it. Now she was sitting as if she was riding a bike, and could not even move.
So I come to her rescue and put my hand up in the air as support. So she can step on it and get her other foot to this side. As soon as she puts her feet in it, her hands slip again and fall right on top of me. Im a big fluffy guy, so it was like landing on a meet cushion except I had difficulties breathing for the next two days straight. And that's why I didn't climb up like her, because of being a fatso. LOL
She gets up, all embarrassed, but within moments her face turns red in anger, and she tries to slap me!! It took a minute to get it, but she was angry cause I let go of her bag while trying to save her, and it had some stuff made of glass.
There you go, that was my crime right there. :(
She shouted for another minute or so, and by then, one of the guards turned up, asking what was going on. I kept my silence when she explained everything. And now the security guy got angry. Shouting why she climbed up, it was in violation of university rules. As soon as the guard tries to unlock the gate to get her, she walked away like a swift Emu bird.
Well, falling prey to such misconduct is something I can never avoid. As if God is testing my patience until I can't take it anymore.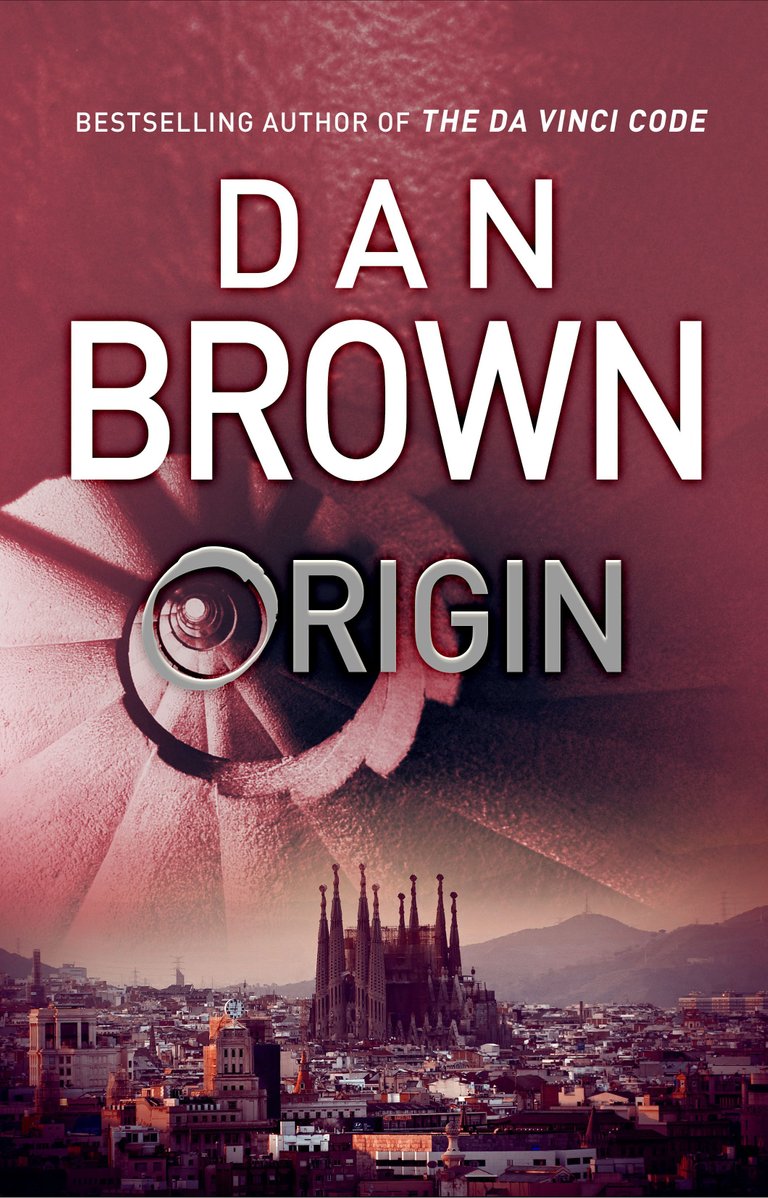 But, Books never behaved roughly with me as it does with no one if it's not political, LOL. To drown my sorrows, I picked up three new books to read. And my latest endeavor in literature concluded with Dan Browns, another mystery thriller with our favorite professor of art and symbology, Robert Langdon.
A one-sentence review would be "Cliched Yet Worthy." Dan Brown has done it again. Like its previous installments, Origin too is filled with suspense and mystery. And this time, the place of Coup De tat is Spain. Another assassin, another secret that can destroy Abrahamic religions, and another fateful 24 hours.
It's filled with so many good adventure puzzles and modern "conspiracy theory" references that, if you are a Redditor or love reading conspiracy theories, this book is perfect for you.
What starts in religion, ends with an AI. That's all Im going to say to avoid spoilers.