It's getting dark now.
Sitting there, on that same park bench as before while thinking how the world is so unjust, Deep forgot about time. Now it's after evening and Deep could feel how hungry he is.
He got up and started walking towards the almost empty "Fuller Road". The only place where street lamps still burn decade-old sodium bulbs. Under its greenish light, the pavements look grey. What a fantastic place to be in such an evening while holding the hand of a loved one. But Deep just lost that too.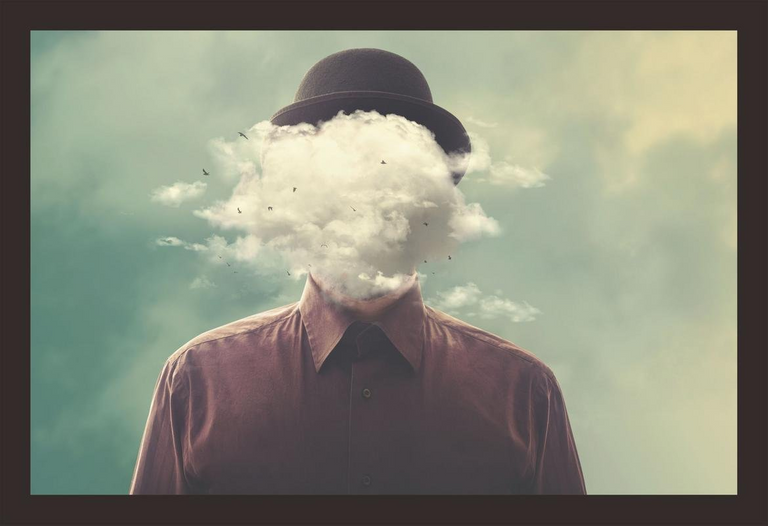 Found this here
Dhaka is a city of lights, hanging from both sides of the spectrum. It's filled with lovers and extremists alike. The people living here are mostly hard-working, honest down to earth men yet the corrupt rule. You'd find the kindest heart ever on one side of the road while a junky try to rob a woman of her most cherished pride just one the other side. And Deep always looked at everything with such curiosity it even might shame Prometheus.
He was never the one to bow down under any duress destiny curveball at him. He would always somehow get back up again and again. But this time its tougher than anything before. Even that time when a pickup truck ran his leg over almost leaving him disabled for life, he recovered.
He was still in school, and for a tiny guy, he showed heart, courage that even the most Bravehearts find challenging to manage. Slowly, but steadily his leg started functioning like before. And then, she came in his life, like "Snow White" picking up the Huntsman from the dirt after he fought the monsters.
Now when that almost skin boiling heatwave from noon passed away, its quite a soothing temperature in the evening. Deep is walking through the streets leading to his house. Nearly an hour walk from the uni, and it made him thirsty. It was getting quite repetitive now as through the day Deep only got thirsty, hungry, and dumped by individuals he needed. The local mosque is just around the corner and he in the hope of finding a running tap, started walking faster towards it.
He was never the religious one, but today's event is making him rethink his choices. In a futile attempt, Deep decides to participate in the prayer of Isha. After the Imam (preacher) called it the end of Salah, unexpectedly, his nerves slowly calmed. Now he could think even clearer.
Deep's mother is supposed to catch the night bus headed to his brother-in-law's home. So he heads home.
Getting inside, he sees all of the lights are off. He gets confused if his mother left without saying goodbye. No, her shoes are still here. So he heads towards the kitchen, but she's not there.
"Deep! Come here, son." His mother was calling him from the balcony. She's still here. He lets out a heavy breath along with the omens of bad things he thought had happened.
"Amma, I'm here. Why are all the lights turned off?" He couldn't hide the restlessness,
"How was your job interview?"
"Oh well. It was like all the other ones. It's hard to get jobs in this city without strong..." Deep couldn't finish the sentence. He didn't notice exactly when his mother got up from the rolling chair and got so close to him. She's a week woman; still, she almost slapped the life out of him.
"Wheres your phone you damn idiot?"
"Do you know how many times I've called you!! It was unreachable." His mother was sobbing a little.
Deep searched his pocket and realized he doesn't have it. He might've left it at the park.
"They called"
"Who amma?"
"The called from the office. You got the job, my son."
"What?" Deep's having a hard time processing what she just said.
"They've offered to give you the position of CTO. You can start next week." She was laughing while shading the tear of joy. Though she didn't know what a CTO was or meant, she knows her son is going to be something great.
Deep started laughing hysterically. Of all the things he expected, it was not this.
"Really, Amma? Does that mean you don't have to go anymore? I don't have to go anymore?"
"Yeah, my son. We don't have to." She replied with a voice as calm as a saint.
He realized, in just that one moment, his future is changed now. He doesn't have to leave the place he crawling with his father's memories. That small carom board on the left corner of the balcony with which his father taught him to play, the little birds his father drew on the ceiling of his room and everything else. He doesn't have to let go of anything.
"Amma? Can I take your phone for a moment?"
"It's on the bookshelf." Deep almost ran and jump towards the phone like it was life and death, and every minute counted. From behind, with a big big smile, she was looking at her slightly crazy, yet the best son any mother could ever hope for.
In the darkness, he blindly searched, and the dimmed light peaking through the curtains allowed him to find the phone. With blurry eyes and shaky hands, he dialed in the numbers.
It's ringing on the other side. Once, twice and just before the beeps almost ended, she picked up.
"Hello?"
"Hello, Diti? It's me. Diti! I've got a job! Are you listening? I've got it!" With adrenaline flowing through his body, he could hardly make out the words.
On the other side its almost pin-drop silent. And then she started screaming and crying and shouting.
Apparently, she had a big fight with her dad, and as stubborn she was, she left the house in the evening vowing not to return and not to marry if her father chose the groom for her. And she was repeatedly calling him, but nobody picked up. And then somebody did pick up and said the guy she was looking for is dead, pulling a prank on her.
All the while she was saying this, Deep had a proud smile on his face. That he knew he now successfully managed to get everything he ever wanted. That he knew he had her and his mum was not leaving. And he knew that his father was looking at him from high up in the stars laughing and being proud.
---
Amma- Means Mother in Bengali and some other languages.
---

@linco