A couple of months ago, while chasing three deadlines at once, I realized im a chronic procrastinator. I love to put up with things and never get around to finishing them. Like, that night, I wrote two assignments and one analysis, prior to which I got almost 70 days to finish yet, I wrote nearly 7 thousand words within a day or so. And last week, when the grades came out, I realized I'm a master at fabricating things. :V Because the stuff I wrote in those were mostly fiction. And the teachers were kind enough to let me know that I have a hyperactive imagination even after being this old. lol
These are habits that everyone has in them, more or less. And these are all terrible virtues, as the fables go, and as the elders say. But, my bad habits have somehow always brought out the best in me. At least from my viewpoint, that is what it seemed like till now.
To dive a little deeper into the analysis of my fabrication skills, let me tell you a story. This was when I was 8 or 9.
I wasn't a normal easy kid per se, not then, not now. I am the sixth and the youngest kid in my family, and I was as unruly as the prince of hell himself. Like, I would shoot small marbles with a slingshot towards cars passing by and break their windows. So the drivers would come down, give a complaint to my father, and ask for compensation. After all that was done, I would get the beating of my life and repeat the same thing the next day. Shoot at passing cars again and again.
After a few months of my subconscious bullying, they decided to fill out a form of a boarding school that is a bit religiously inclined and almost like a prison as it is enclosed.
20 miles away from home, it took me more than one year to settle in. But within that one year, I successfully escaped 4 times. And the story is about one of them.
The main gate of the compound always remained shut, and a sentry always kept guard. Not a sentry, like with arms and vests lol. But a random guy who monitored the activities around the gate. At noon, around 2 to 3 PM, that sentry guy always went to have his lunch and came back after about 1 hour. So, after watching him for 2-3 weeks, I decided to break out one day. Almost like a prison break, but here it would be School Break:v
So, the walls around the gate are really not that tall. Like a 9-year-old kid, as I was then, could quickly get over it. I did too.
Believe it or not, after successfully getting out of the compound, I walked for 20 long miles straight to home. At my house, the first person to see me was my mother, who already knew I was missing. The school called ant notified my parents beforehand.
So, after a usual beating by my father, my mum fed and clothed me. And only after then she asked, how did I get out of the school. What I said was this.
Two big muscular guys were trying to snatch a girls purse. I was strolling down in the courtyard when I saw this, and I shouted for help. So when nobody came to her rescue, I decided I will be the one to save the day. So I went out and chased after the snatchers. But I lost them. When I tried to get back to school, I forgot my way again and chose to come home instead.
My mum laughed at this with all the kindness in the world.
Later, whenever my whole family gathers in any festivities, she'd always tell this story and mention how I to avoid a beating had ripped out and told this story from a movie we saw.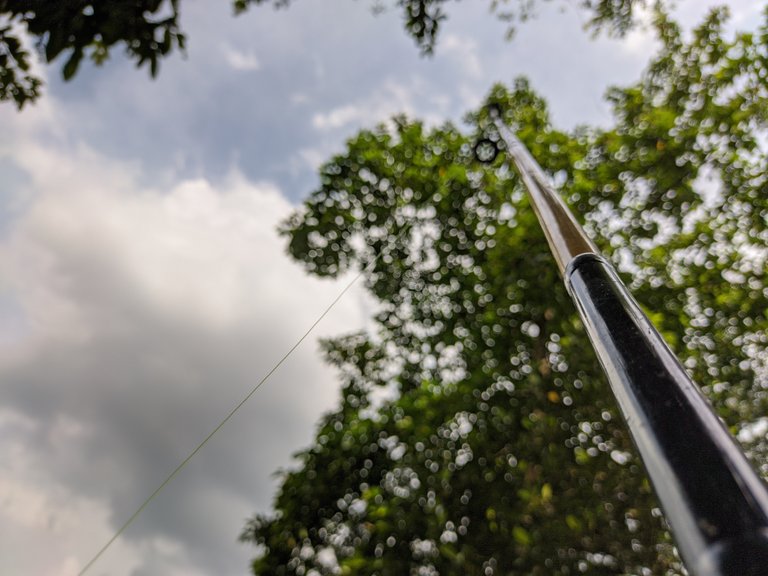 But, there are two things about which I have never sought help from my fantasy. And that is my passion and my hobbies. I'm a bookworm and besides that, I love fishing.
You know, to be contempt and wholesome, you have to learn how to appreciate the littlest pleasure available. Fishing does that for me as meditation does for people who meditate. Looking at the vast open fields and skies while holding a fishing rod might be the best feeling I have ever experienced. That is where I find the warm fuzzy pleasures of life. Where no fabrication is ever needed.
---