How have your Sunday been so far? It's about 8.35pm here in Kuala Lumpur now... My Sunday is finishing in less than 4 hours...
I am at home whole day... It's good to be able to just stay at home and not doing much... Well, I can't say I didn't do much... The normal cleaning, normal house chores still being done... No photos for those activities... 🤣 I guess none of you would like to see the dust, rubbish and dirty laundry... 😅
So today I am going to show photos of Little Vinnie playing with Melody... Yup... Melody is Hello Kitty's friend... Melody is one of their (the three sisters' baby)... So today is Little Vinnie's turn to take care of Melody...
Firstly, she needs to pick one dress for Melody... hmmm... which one? Red one? Purple one? Or that one?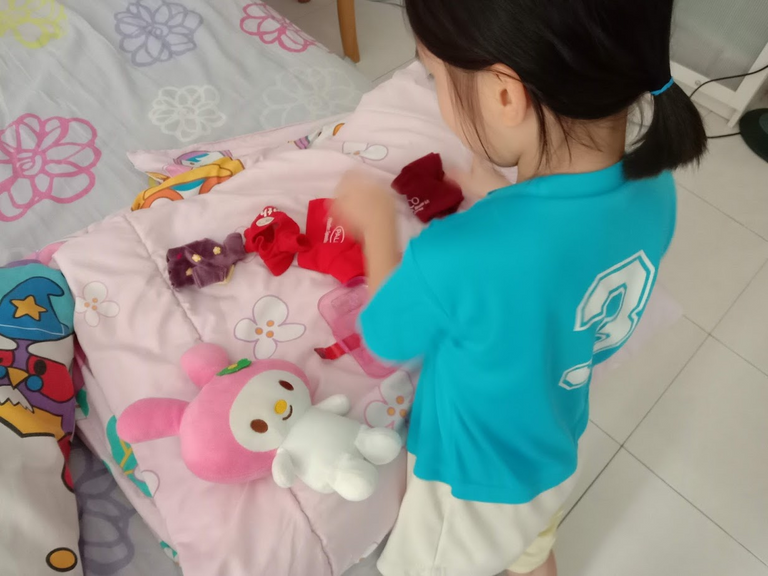 Ok... Got it... Purple dress... Now let's get dressed...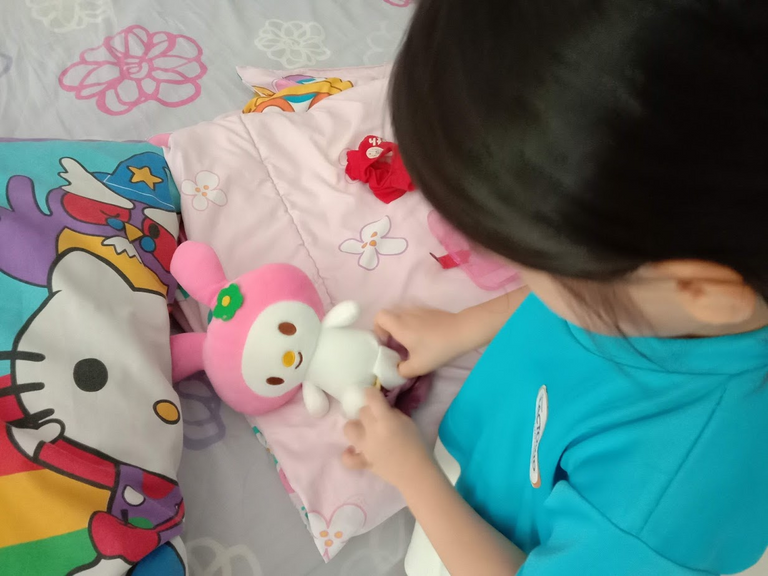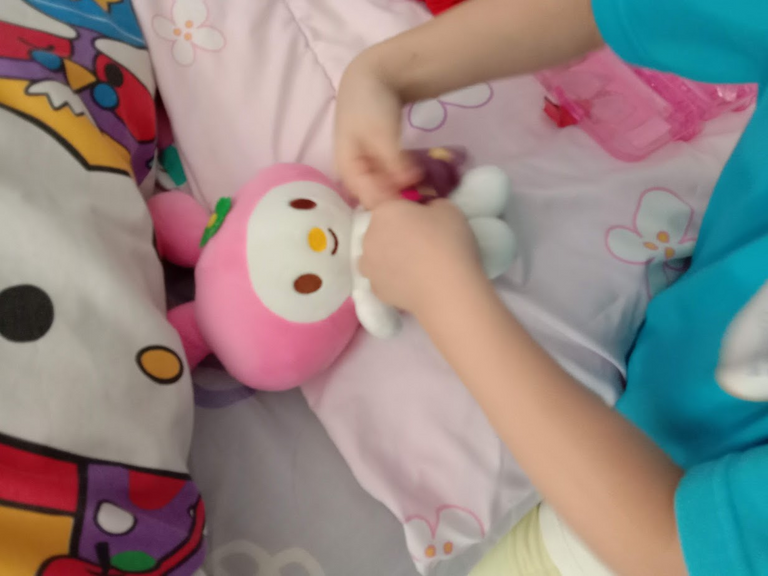 Yay! Done... Beautifully dressed now... So we can now go and play...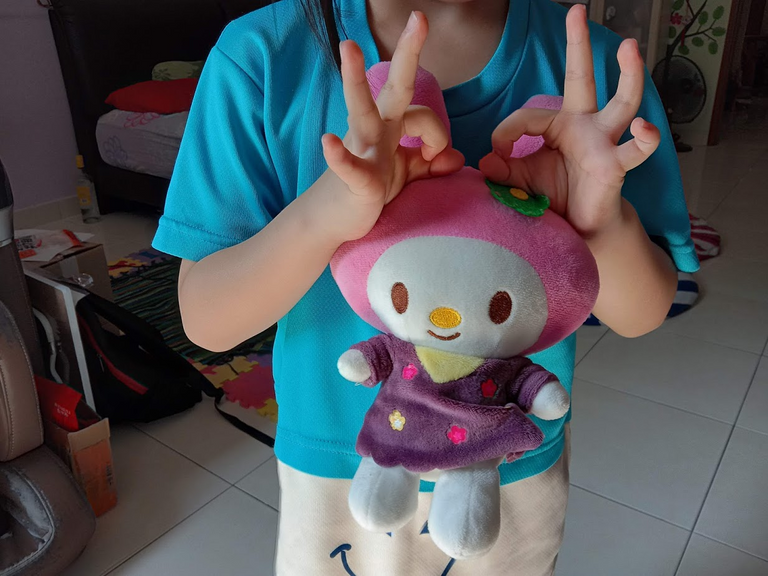 That's one fine Sunday afternoon Vinnie playing with Melody... How about yours? What does you little one do on a Sunday???
Happy Sunday!
If you are not familiar with these two themes, BeautifulSunday is initiated by @ace108 and you can check out other BeautifulSunday post HERE. Whereas SublimeSunday is initiated by @c0ff33a. Find more Sublime Sunday posts HERE.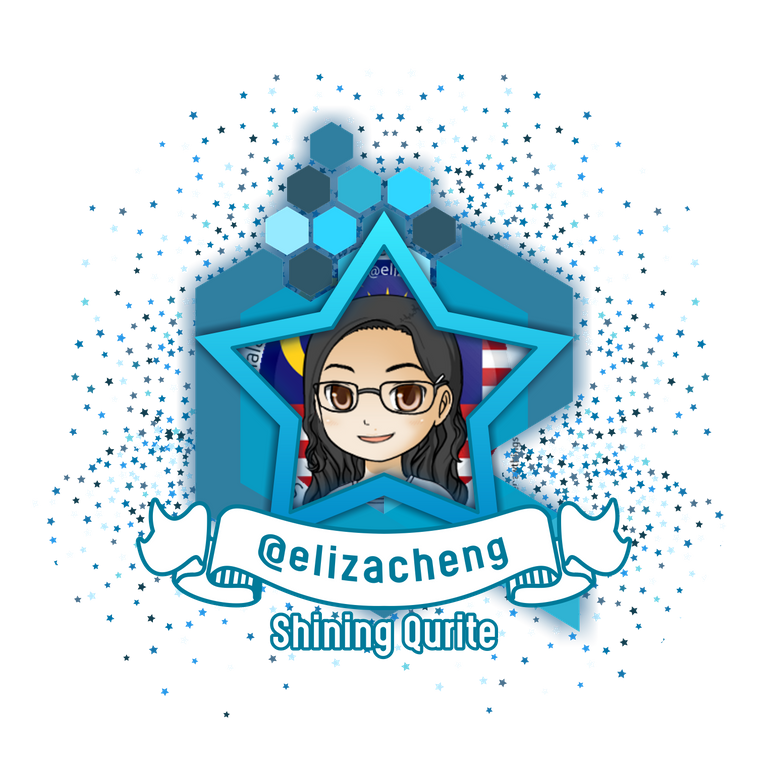 If you like the idea of CREATE and EARN (just like here in Hive), then do you know that everyday while we connect with our family and friends through chatting, texting, voice and video calling, we can EARN from that too? Click on the image to start EARNING from connecting with your family and friends!