Happy Sunday everyone!!! Had a great Saturday spending the whole day in Sunway Lagoon... Yup, so today it's gonna be a throwback post... Showing you photos taken yesterday...
It was a great weather to be outdoor... Not too hot... Mr Sun hid behind Mrs Clouds most of the time... It's cloudy + sunny and a bit windy too... Which was perfect...
But all of us got a bit darker... Hahahha... Mr Sun was still there...
Many families visited Sunway Lagoon... The queueing started before the ticketing counter... People queueing up to get temperature checked...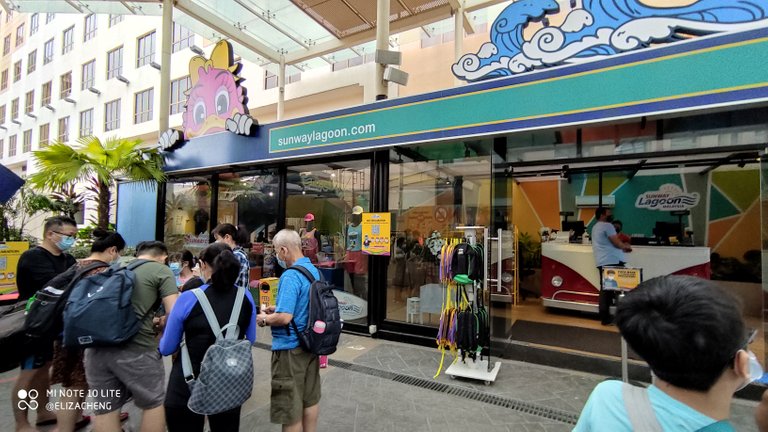 Then this was at the park entrance... And also ticketing counter...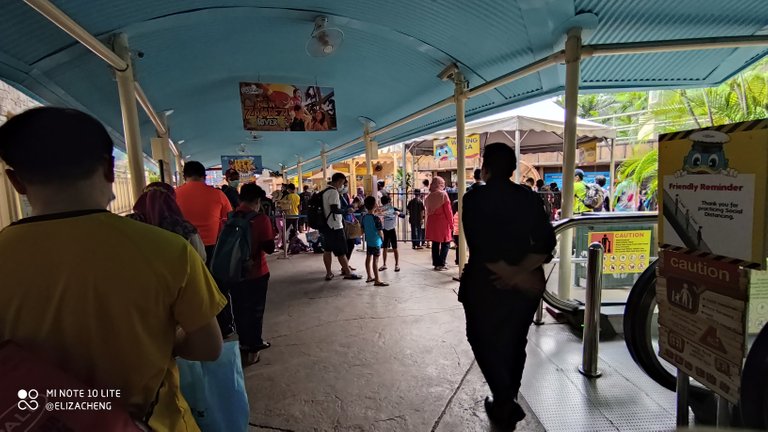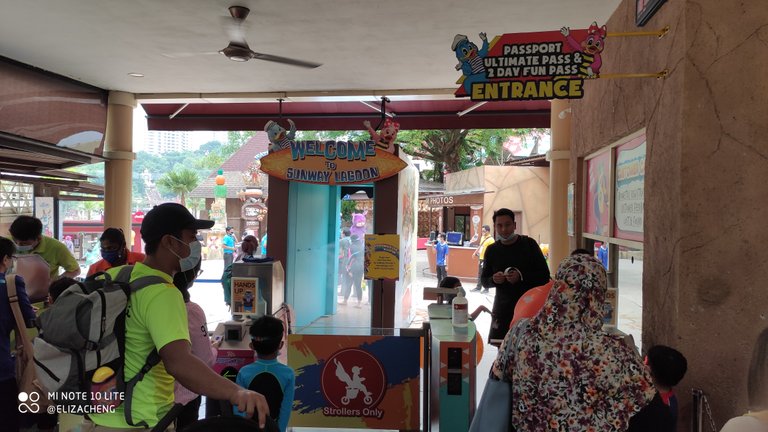 Right after the entrance it's photo session with the mascots...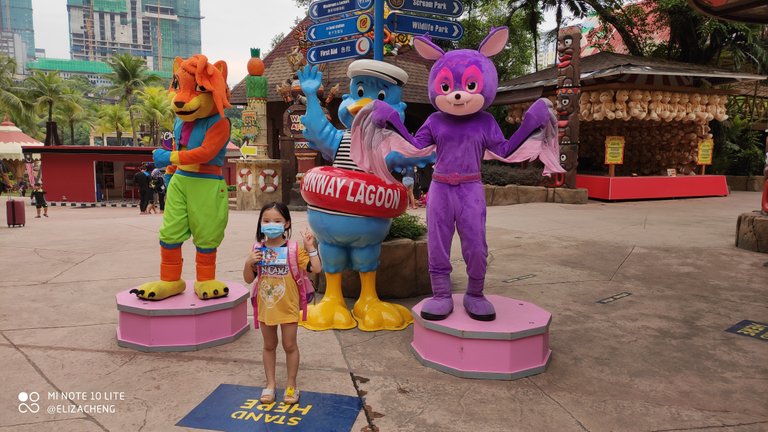 Then it's play time!!!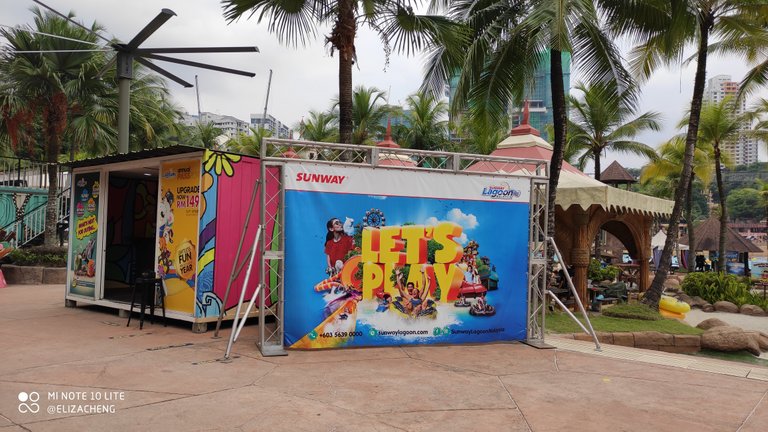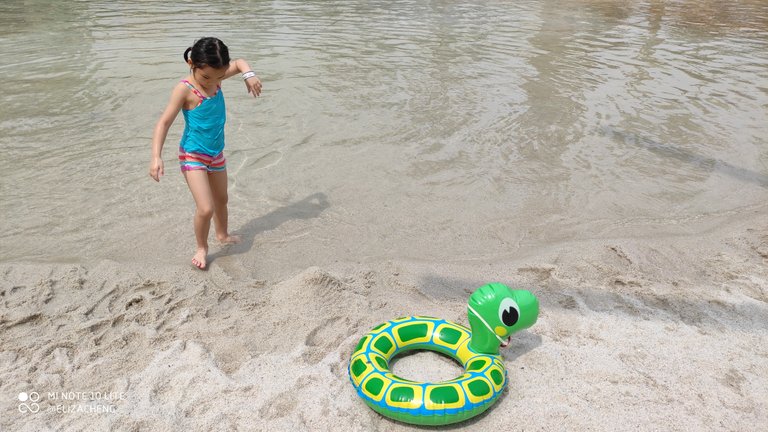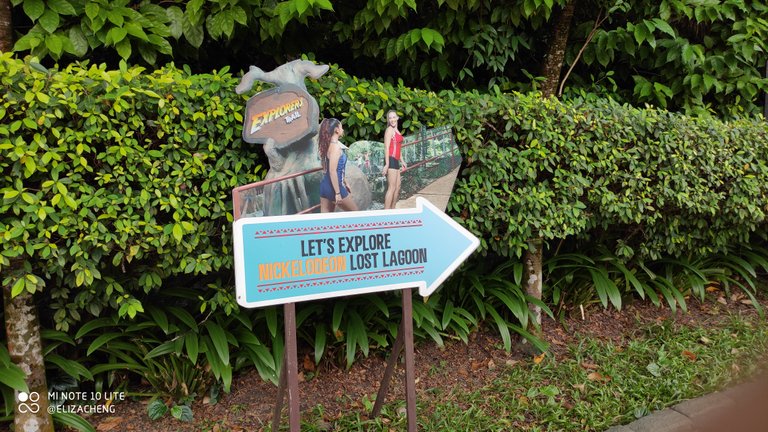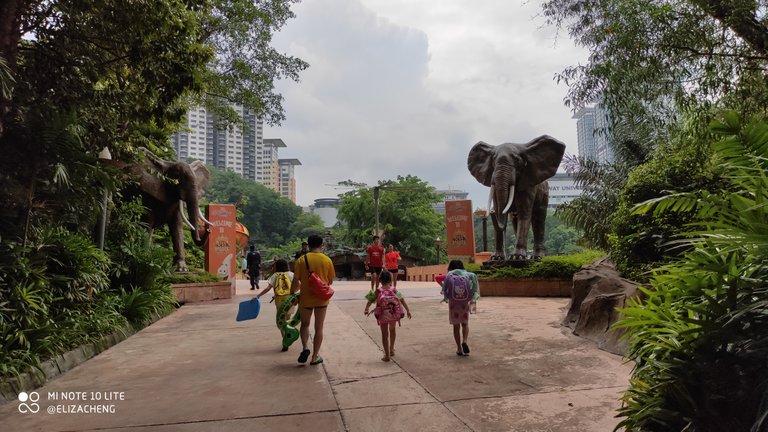 Ending this post with a selfie... It's open space... So I took of my mask... No worries... We have mask on when it's not in the water and when we were at the crowded area...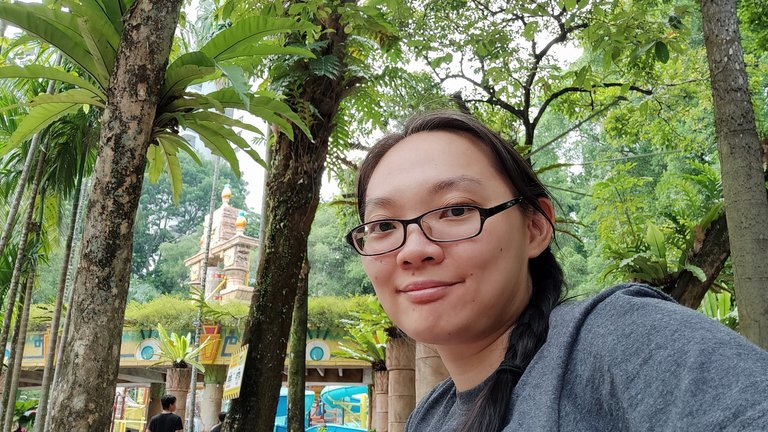 Happy Sunday!
If you are not familiar with these two themes, BeautifulSunday is initiated by @ace108 and you can check out other BeautifulSunday post HERE. Whereas SublimeSunday is initiated by @c0ff33a. Find more Sublime Sunday posts HERE.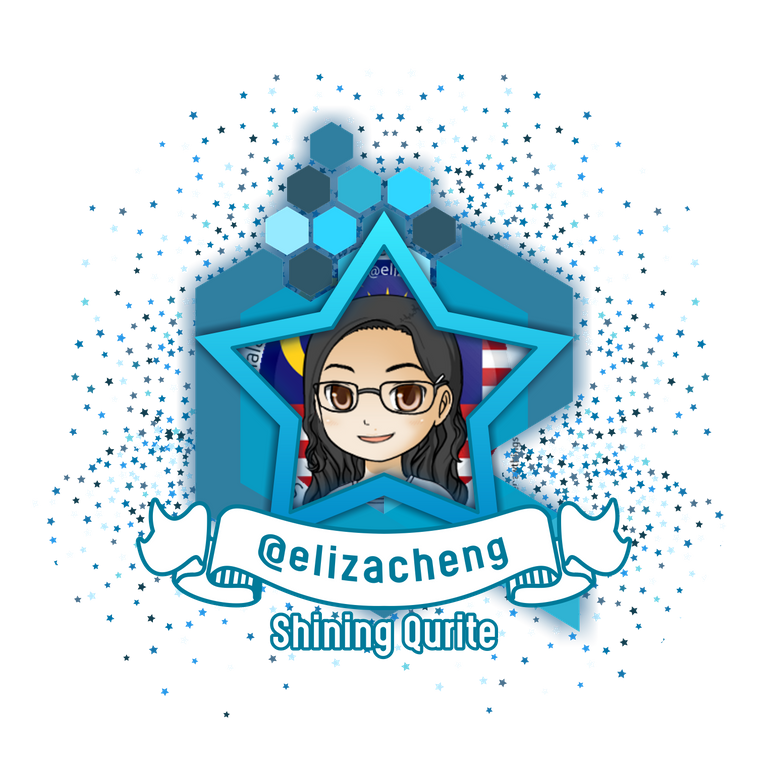 If you like the idea of CREATE and EARN (just like here in Hive), then do you know that everyday while we connect with our family and friends through chatting, texting, voice and video calling, we can EARN from that too? Click on the image to start EARNING from connecting with your family and friends!