Some feel good songs for Three Tune Tuesday week 80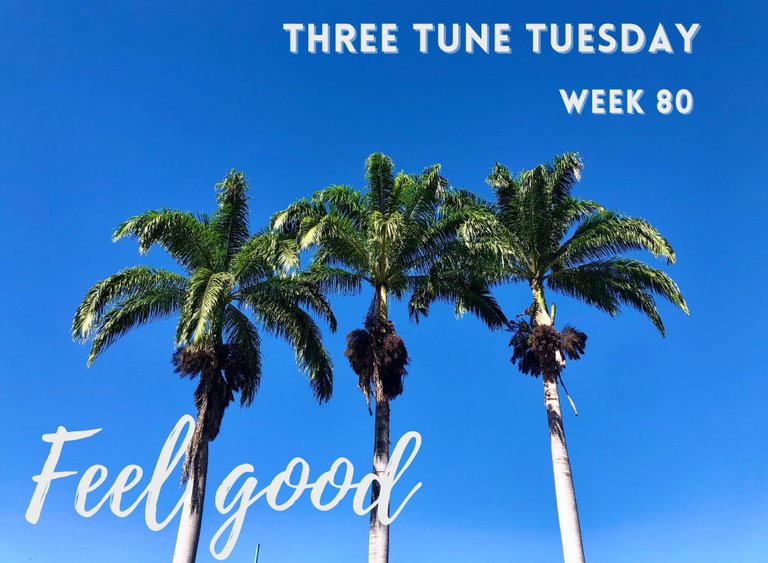 Tomorrow will be a week ago that I got out of the hospital after the scare I had. And this morning, I had my first check-up with the doctor and the first blood tests to measure the coagulation in my blood, and everything went well.
So one more reason to be happy in addition to the happiness of my son is arriving home this weekend to spend the holidays with us.
And as in my side of the world, it's still that day of the week when some of us share some music on Hive, discover new beats and songs, or listen to some old tunes, thanks to the #threetunetuesday started by @ablaze. Today I will be sharing some of those feel-good tunes that I love to listen to when I'm happy.
But before we get into the tunes. If you are not familiar with #threetunetuesday, let me give a little background in the words of @ablaze, who started the initiative
The jist is as follows
Every Tuesday I'm going to share 3 songs which I like to listen to and I invite your feedback in the comments below. Better still, why not have a blast of your own Three Tune Tuesday and mention me in the post and I'll come and find the post and upvote it. If you could also use #ttt or #threetunetuesday tags that would be great. It'll be a sweet way for us all to discover new music. You'll also be in with a chance of winning the prize - more on that later.
You can find out more at ablaze's post for this Tuesday with his recommendations for this week, the #80.
So without further ado, my recommendations for today.
Tune 1 - U2 - Beautiful Day
Early this morning, when I left with my husband for the hospital for my blood test, the sky was clear and deep blue, as it usually is in the mornings here in December. The picture is from this morning in the parking lot of the hospital.
The day was beautiful, and that filled me with good energy, and the doctor found me well. So I start today with U2's classic Beautiful Day.
Tune 2 - Jason Mraz - Living in the Moment
Jason Mraz has more than one of those songs that make me feel good. But these days, more than ever, I feel that I have to live in the present, so Living in the Moment seems a good choice to listen to today.
Tune 3 - Queen - Don't Stop Me Now
And finally, my all-time favorite when it comes to listening to a feel-good song, Don't Stop Me Now by Queen.
Queen is one of my all-time favorite bands. And this song has always made me want to eat the world ever since I listened to it as a teenager.
This is all for today.
Thank you very much for reading!
Enjoy the music, and enjoy life!
All images and writings are my own unless otherwise stated
The YouTube videos shared are not owned by me. I am just sharing them to enjoy and share the music
© CoquiCoin
December 6, 2022
If you're reading this and you are not on Hive yet, I invite you to join through my referral link. And I could delegate some Resources credit to help you get started.
---
---