Be Encouraged.. Music is Life and Fun...(My awesome Drumming experience)
Hello guys.
it is wonderful to see you'll so active. Today i want to go a bit deep to telling you about me.
I know it might seem funny, or maybe annoying to some, but either ways leave a comment.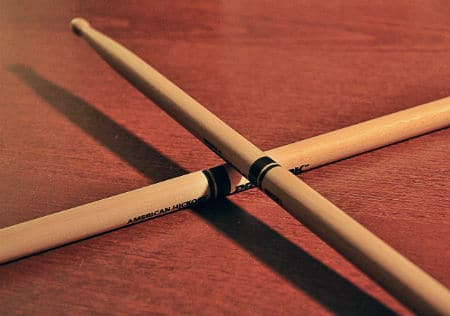 source
Actually am a fan of music, and will love to share some of my experience here on hive on how i got to love music, and sticks (drums) to be precise..
Basically, i was no good at all with voice that is to say "singing" i was that bad. Many times when i hang out with friends, they can so sing, so they tend to laugh and make fun of me, as one with no part to play to music... 😂😂 (stupid boys, i call them in my mind)
---
This grew so strong that i was no more talked to about stuffs. Since they were able to sing and i couldn't, and they were the best of the best friends and guys around me, i wanted to remain with them. Then i got myself into a serious friendship with a lover of keys (piano or keyboard). He was always inviting me to join him, and I will refuse.. (stupid me then, so nonsense). This all happened because i felt timid and shy to engage myself.

One fine day in a nice family hangout, there was this girl i saw at the sit out, so charming and her face was fool of smiles. Within me, i was already in love 😍😍(imagine, who does that?). She was actually using an ear pod and was enjoying whatever music she played.. With all the nice performances on stage, i was busy looking at her, filling my heart with pictures of her.
Bombshell, she turned and our faces collabo, i smiled but she was now so serious, i could only imagine a slap on my face if i had approach her (this was my thought). To wrap it short, she stood up and took a little bag and followed the crew she was with, me being so distracted with the girl, no attention to what was going on in here at all, realizing myself, she was on the drums,
O. M. G..
What???
Now lots of nonsense had popped into my thick and wide skull what i could now say is (imagine the scene that would me created here) though my voice tend to be low, but i said it.. Guess wha??
She scattered my head, i was so mad (how did she do that?). Not so long, we had to go bur i was curious to see the end, no way!
---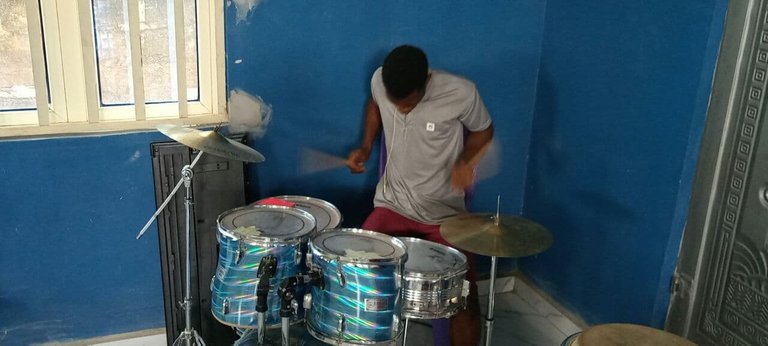 I went home that day and i went into the bush, fetch sticks, and started learning. I did not know what i was doing, but because i had saw her doing it, i will say to myself, (you are lazy, be sensible for once do something with your life).
With this, i slipped away from my good friends for some time and i engaged.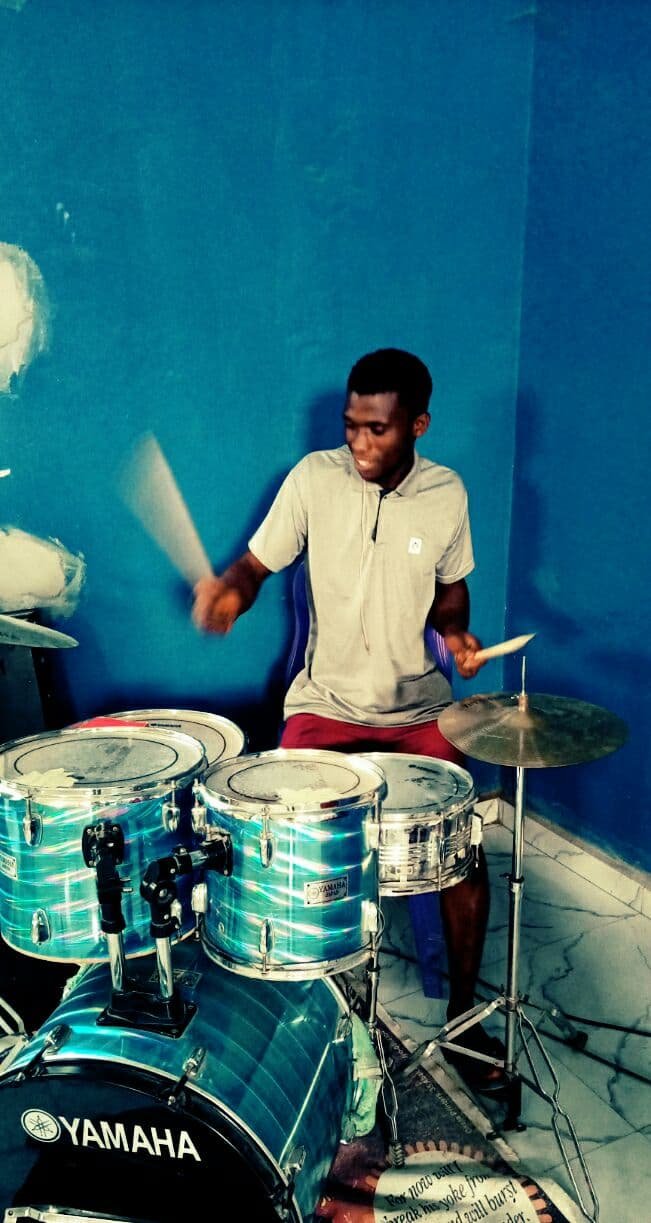 At first, i tried to play some simple groove but i will end up making much noise and abusing my ear. Then a guy came to me, seeing the fact that i was passionate yo know it, and he asked me
Guy = can i help you?
Me= yes!!
Guy= can you play?
Me= No ooo
Guy= ok i will help teach you..
Me= Thank you (with joy and shinning of teeth)
---

He then showed me some beginners tutorials on drums, shared it with me and then told me to go learn them at home with just sticks and the ground or table as my drum kit. (This was single strokes and double strokes) so he taught me for about 4 months and later, he got admitted to a tertiary institution, then he left. Since then i was so so alone with it. I put all of me into it, as am putting into hive now... Lolss
Within 3 years of back and forth practices, i was 1/100 better than before, because i had lapses. At this time i was back with my crew, but i never told them my inner works. One of the days as our church drummer wasn't available, i went to do my rubbish, and all of my friends laughed and even dragged me to sit, i insisted and left them.
Ohh God.. 😂🤣😂
Am sitting on it, well tuned and was filled with microphones on it.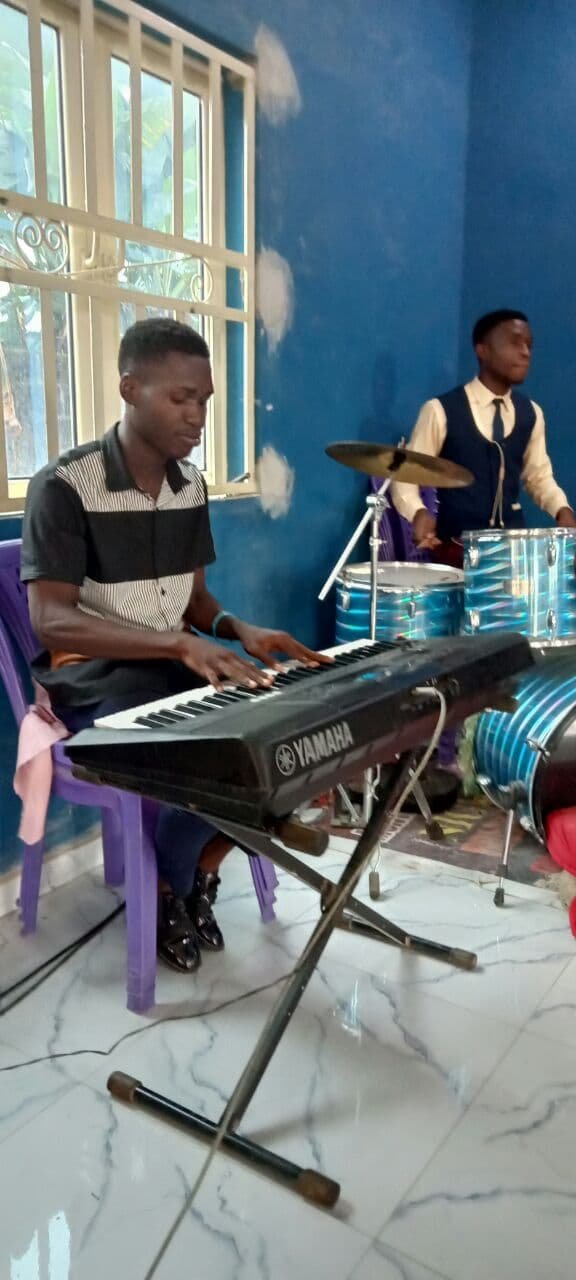 A song came, our native song(with a makossa beat) i was a little good at that 'cause i had practiced that all the time, but was unable to flow with them at the start. As soon as i started it, as i kicked, my heart did same, so i was afraid of being laughed at and running out of the tempo..
Shocking!!!
I made just few mistakes and that was my tempo, but i had fun. From then i was always curious to learn more..
With the days set for rehearsals, i was available and i will learn from the drummer. Gradually i was becoming better and till now am learning, but am getting better by the day.
So proud of myself now, because from that time, my friends respected me and i was almost the most important vessel there..
This has been my most loved instrument, and it was what made me love music, so as i grow everyday, my love for sticks (drums) grows too and when i look back to see what had happened, i will always smile. Each time i find myself on it, i will put my best and as well learn more.
Today it has helped me know lots of people as they will invite me to come play for them in occasions and church services, and each day brings new inventions.
It has also become my instrument for sport, as i shake my wrist with my by ankle, foot works....(e too sweet, find yours). Maybe i will have mine personally someday, to make me practice more.

More to say, but let me turn off the mic here.
My love for it is too much, i don't even know whether it's because of the girl i met... 😂😂😂😂..lolss
Am still learning to be more better, so don't think am some good drummer, i am only trying to be more better.
To all lovers of music, don't give up, there is a better you on the inside. All you have to do is to work it out, and when it is seen, it becomes your power..
Thanks very much for that precious time you have spent on reading my post. I hope it did make meaning. Sorry my images may not be too clear, hope to get new device in a shot while.
Feel free to drop your comments as well or better still share yours. Love you'll.
Your boy @duncanek
---
---