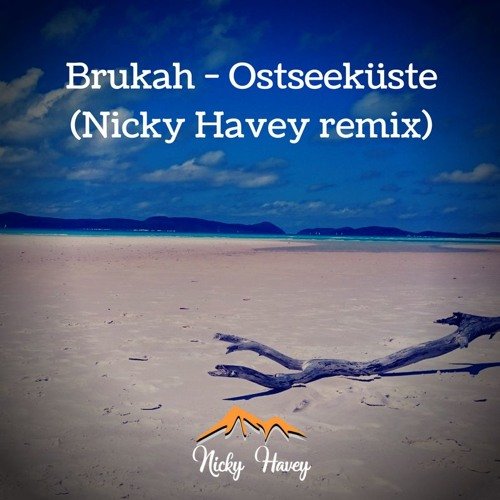 It's free download time and I'd like to take you back to a remix I made of underground drum & bass producer Brukah's track called Ostseeküste! This one first surfaced in 2016 after it was voted on in a poll on my website and it seemed everyone enjoyed the sunshine and chilled beach vibes here. You can get the free download by clicking the down arrow in the player below:
Brukah
Brukah is a German music producer who, in his production days, created really nice liquid drum & bass beats with the odd dark one thrown in, featuring collaborations with the talented Bronski as well. When I was DJing, I included a few tracks of his from my early Havey's Highlights podcast back in the day! Be sure to tune in to some of music on his Soundcloud page!

Ostseeküste
Racking the brains, I heard the original when Brukah first shared it to his SoundCloud page back in October 2015 and thought it was beautiful tune. After I left a comment on it, he messaged me asking if I would like to do my own remix of it. I was of course well excited to be asked and accepted this one with open arms!
We couldn't decide if we would release it or not officially but as is the case with a lot of older productions, the original got lost in the ether so all that was left was my remix and it's there for you to download in all its glory!
I asked Brukah for some input about the track and what it meant, here's what he said from when I first posted about it a few years ago
I think I have made it because its my home and I love the great relaxed atmosphere here
"Ostseeküste" is on the Baltic Coast, which looks like a lovely area of Germany so may have to visit there! The samples of the seagulls and beach sounds took me to the coast myself although the artwork I used was from my travels at Whitehaven Beach in Australia - beautiful!

Cheeky Bonus
As I was scrolling down Brukah's page, I found another remix/collab that we worked on which is a remix of Tingling of the Sun. Another free download for you to enjoy - spoiling you today!
Hope you enjoy these tracks!
Take it easy
Nicky