TAKING MY VLOGGING / GUITAR COVERS TO THE NEXT LEVEL || COST OF BUILDING A HOME MINI STUDIO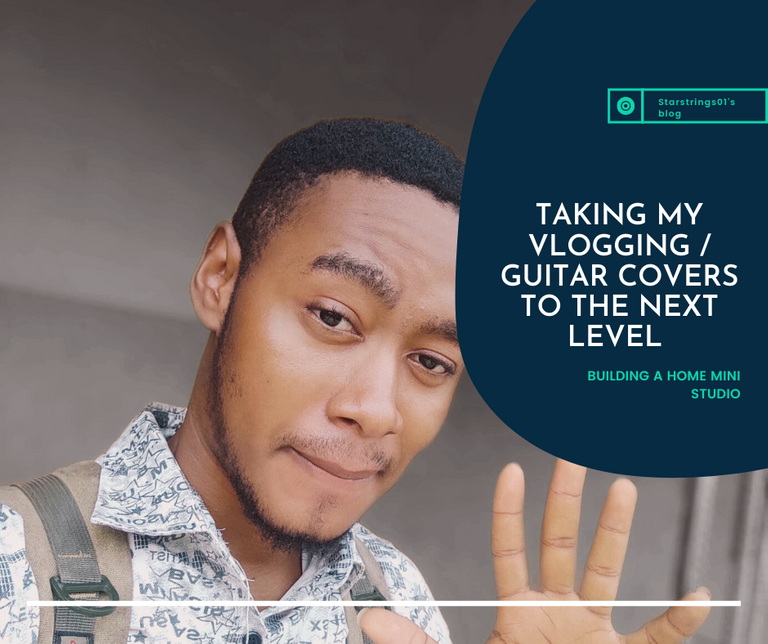 Presently, I feel it is high time for me to take my video logging to the next level by offering better sound and video quality in my video covers. To attain this goal, I had to do something which I don't really like which was powering down some Hive, so that I could buy some musical products. I made a power down of about 486 Hive which I traded it to get $400 approximate #200,000 naira in my country's currency.


After then, I ordered some materials from the famous online shop in my country called JUMIA and In this post, I would be taking you to the list of items that I have ordered.
1. BEHRINGER UMC202HD SOUNDCARD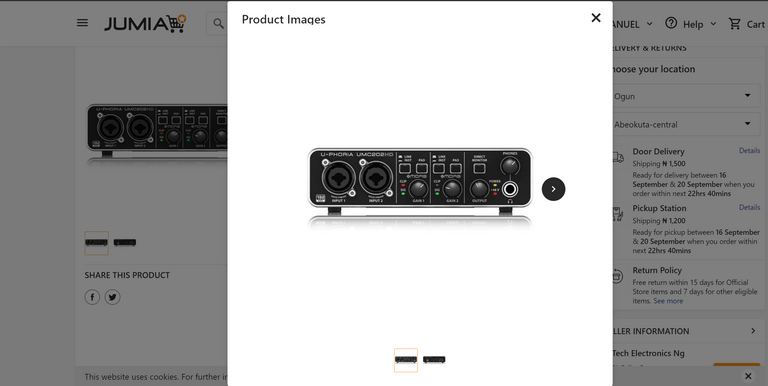 This is an audio interface that helps me connect my musical instrument to a DAW software (Digital Workstation Software) i.e FLstudio, to help in making different music production and far better sound quality. This tool cost me about $122 (approx. #61,000 naira)
2. LED RINGLIGHT STAND AND PHONE HOLDER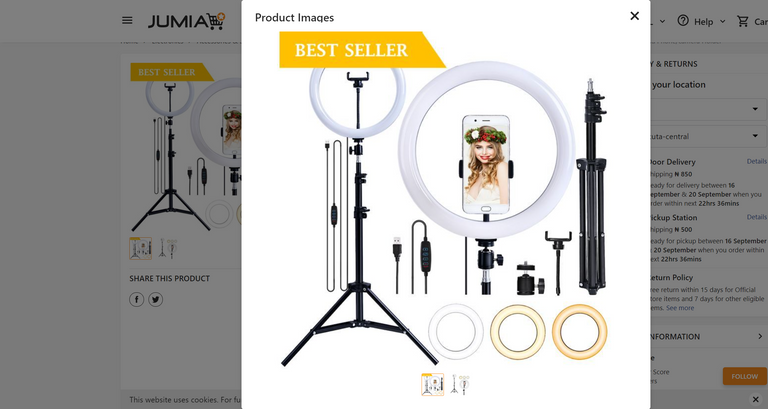 I find it very hard to find a good way to stand my phone while trying to shoot videos for my guitar covers and also face problems with lightning while videoing. That's why I considered getting this tool which would help me take my music videos to the next level. This too cost $34 (apprx. #17,000)
3. BM 800 CONDENSER STUDIO RECORDING MICROPHONE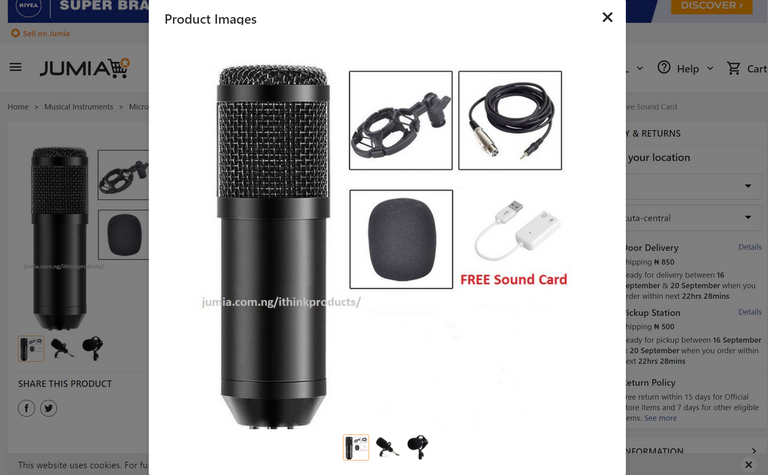 For better voice recording, I got the BM 800 CONDERSER MICROPHONE. The biggest reason for putting this in my order is because soonest, I would be engaging in discord meetings with the newbies participating in the NEWBIES INITIATIVE and also I plan on organizing concerts on discord, inviting some musicians and friends I know outside Hive to mix with Hive users and from there get to know more about Hive. This tool cost $20, (apprx. #10,000 naira)
4. BEHRINGER HPM-1000 HEADPHONES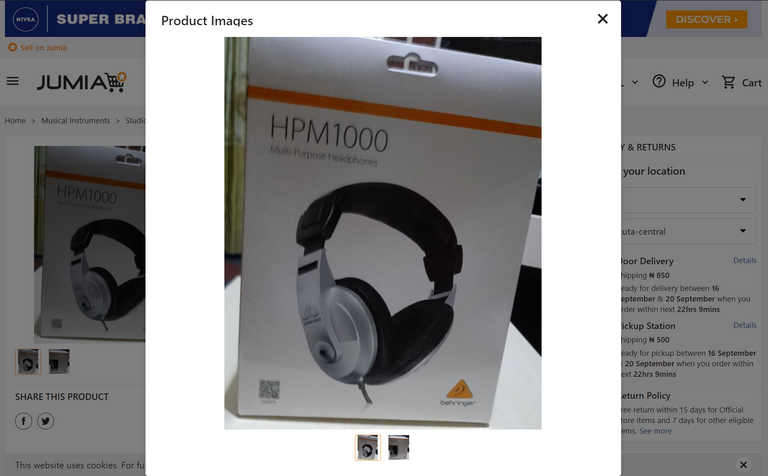 Here is another baby girl that I got. This is required so to listen to music comfortable. This is also useful for my coming online meetings. I got this product for $26 (apprx. #13,240 naira).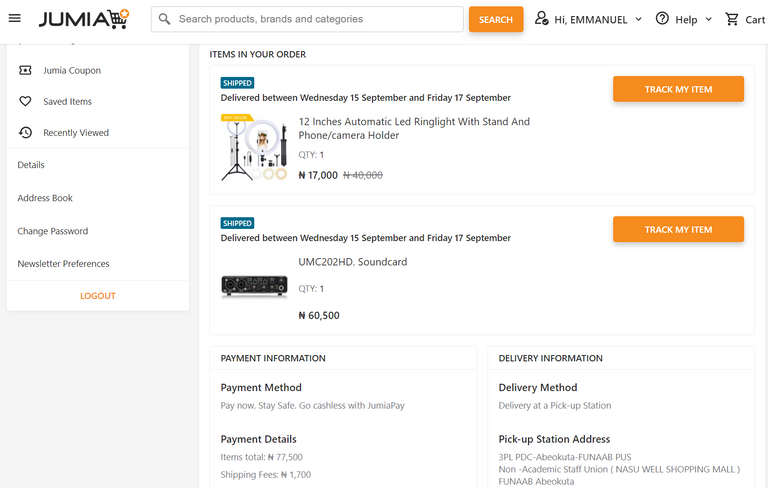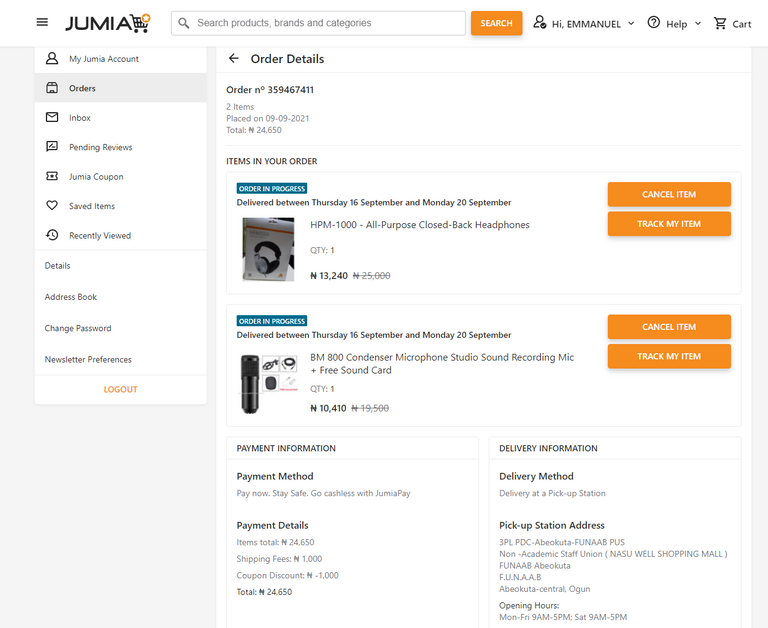 Now, I have less than $186 (#93,000 naira) left with me, due to shipping fee and the extra amounts in some of these products. I am planning to get a Used Les Paul Guitar with a Bag by weekend with this remaining amount left. Hopefully, I would save to get some speakers which I was told to budget about $240 (#120,000) for a particular good studio speaker.
I made the order of the first two products yesterday and the last two today, and they are expected to be delivered between 16th to 20th of September this month. Hopefully, when these products arrives, I would make another post sharing them to the community.

If you also run a home mini studio or have idea about this, I would appreciate you sharing things I should consider getting and the prices they are in your country in $$$. Some advices would also be appreciated too 😊

---

---

Click the banner to get redirect to Blogging Challenge Community.

Click the banner to get redirect to SMILE server, or: https://discord.gg/wyhVUvt.

SMILE and Blogging Challenge illustrations made by @tripode.
---
---