James Brown New York City ttt week 61
Hello Hello Music Lovers
Who doesn't love music?
Today is Tuesday and you should know what that means by now....
Drum Roll 🥁🥁🥁
Yep it is #ttt or #threetunetuesday
Being the summer in this neck of the woods I thought I would share over the next few weeks some artists that I have seen perform outdoors in the summertime!
This week will have a transatlantic theme.
If you wish to participate then I defer to the simple jist on how to do it from @ablaze ...
The jist is as follows

Every Tuesday I'm going to share 3 songs which I like to listen to and I invite your feedback in the comments below. Better still, why not have a blast of your own Three Tune Tuesday and mention me in the post and I'll come and find the post and upvote it. If you could also use #ttt or #threetunetuesday tags that would be great. It'll be a sweet way for us all to discover new music. You'll also be in with a chance of winning the prize - more on that later.
---
The first artist really needs no introduction and I saw him perform in Central Park in New York City.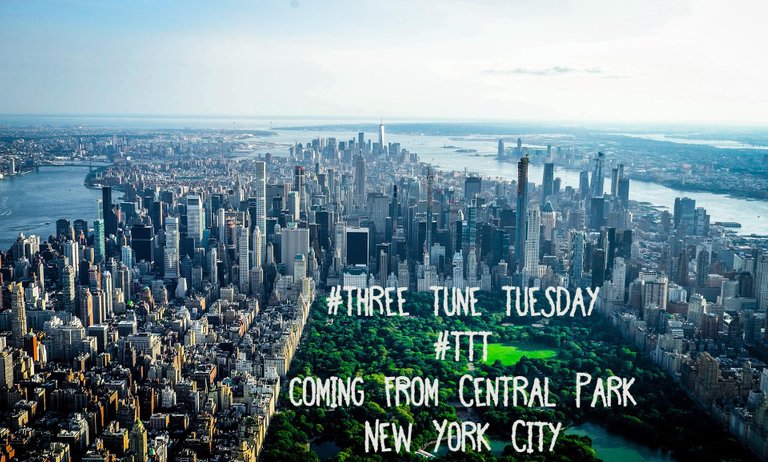 Source Image by Leonhard Niederwimmer from Pixabay and modified by me in pixlr
A friend of mine was a huge fan and she managed to score VIP Passes for us, and we actually watched him perform from the stage. An absolutely awesome time and damn his moves, even better seeing them in the flesh.
The singer in question?
The Godfather of Soul
The Godfather of Funk
None other than the legendary James Brown
So today it will be three tunes from James Brown.
James Brown ~ Sex Machine
James Brown ~ Say it Loud - I'm Black and Proud
James Brown & Luciano Pavarotti ~ It's a Man's Man's Man's World
This may well be his most famous song and I included this version with PAvarotti which you may well have not seen.
---
Note: The three YouTube videos that I have shared are not owned by me, I am simply spreading great music on Hive.
I hope you enjoyed these tunes, and it is now time for me to go and check out some more of the awesome #ttt posts 😁
I wish that you all have a brilliant rest of your week, and until we meet again enjoy your tunes 🎶🎵🎶
All images and ramblings are from me, the mad Scotsman @TengoLoTodo unless otherwise stated.
DO WHAT YOU LOVE AND DO IT OFTEN
Haste Ye Back!
---
---