🏞Lake Winnepesaukah🎪
It's not every day you take your children to the amusement park. We've got a lot of choices here, from Six Flags, Dollywood, Nashville Shores and even Disneyworld and Legoland aren't too far off of the map. We opted though, to support the locals (once again - fuck corporate America 😜) and go to Lake Winnepesaukah. When they added a water park about 10 years ago, it became our favorite anyway. Especially for summer fun.
There were no cousins this year. No grandmas and grandpas. No older stepkids and half brothers and sisters. Just the princesses so they got all the attention and were the decision makers as to what we would ride on and how long we stayed in the water. There was lots of fun to be had and a few disappointments. The two younger ones weren't quite tall enough yet to ride on a few things, but there was plenty to keep them occupied like the first thing you should always do when visiting here - ride the train!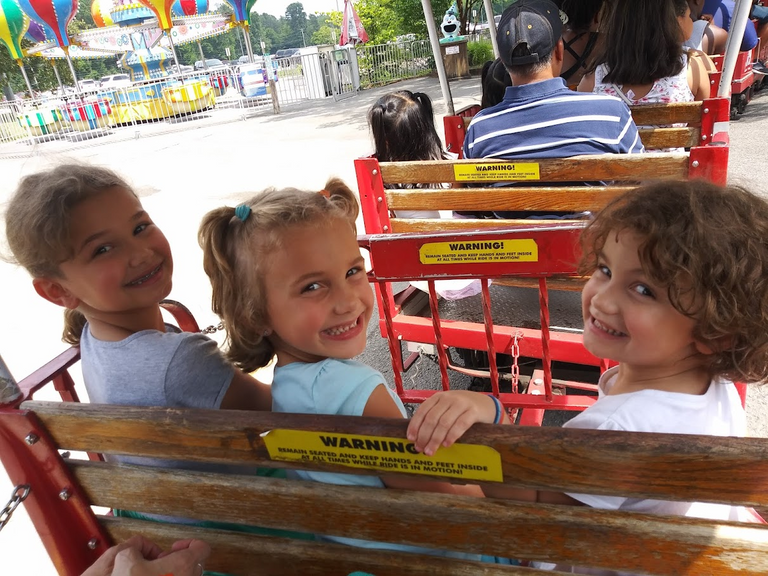 It's not a huge passenger train, but a cute, little, fully operable mini train that travels around the entire park on a good 10 minute rail. It gives you a history lesson and shows you a visual tour from the rides to the water park and even the lake. It's probably my favorite thing about the whole place.
I didn't get pictures of everything, and nothing of the water park itself. I did see some people with those waterproof phone case necklaces they were wearing. They looked like dilapidated dildos doused in dick dribble juice and am so glad I don't even own one. I mean, you have to put that shit down sometimes and just enjoy the moments, ya know? I did get one picture I really like. It's of their first roller coaster ride on what is called the 'Wacky Factory'.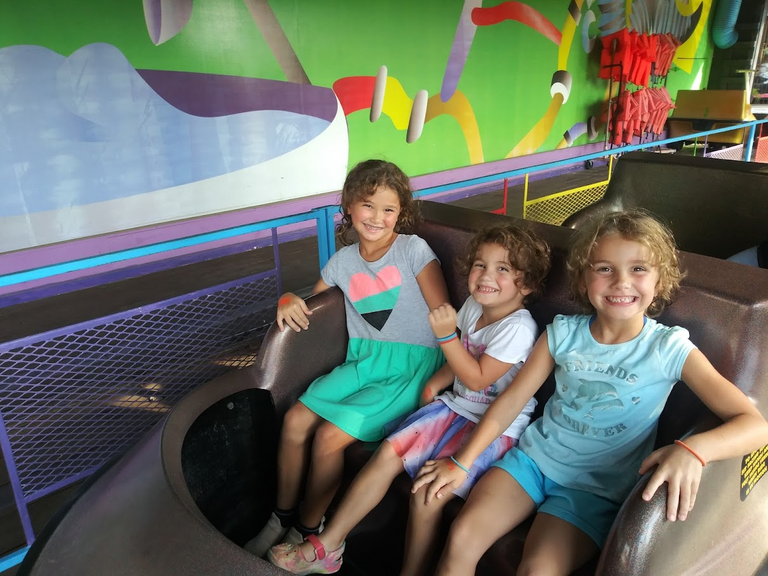 At Halloween, that ride is one the hotspots in Tennessee Georgia. They spook it up pretty darn good. I hope you all enjoyed the pictures! We definitely had a great time and I completely crashed out once I got home. All I remember was laying by Luna and Freya passing out on my lap while Khaldeesi held my hand. Great day. Oh hey, while you're out there doing what you do, REMEMBER TO BE YOU! I always am, even while saving someone else's kid from drowning.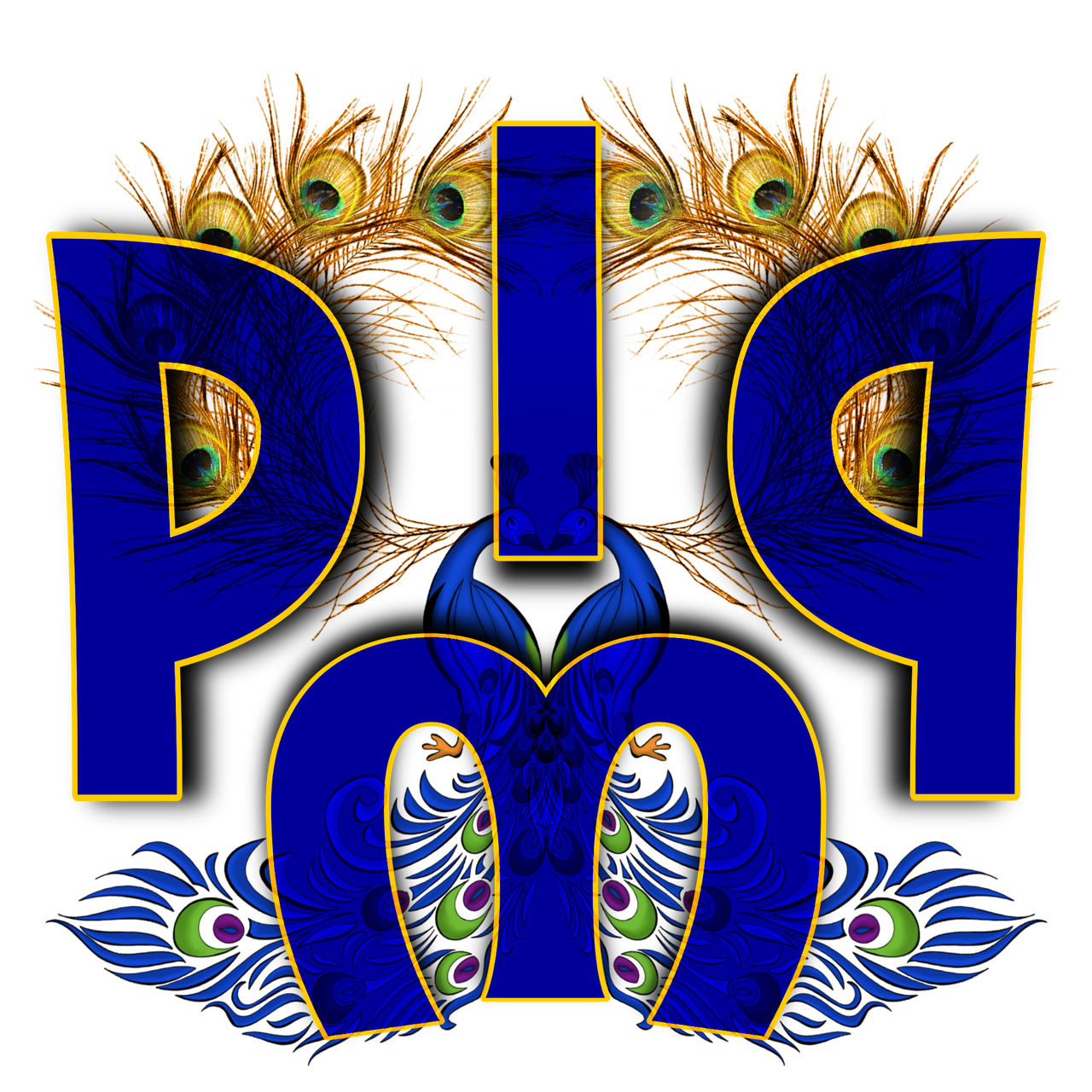 Killer Posts I'm PIMPin:


Is Voting #WITNESSES difficult?
Let me do it for you!
Set Witty as your --->PROXY VOTER!<---


---
---