mountains on a cloudy day
Isn't it interesting how the top of the mountain range across the valley is covered with clouds ...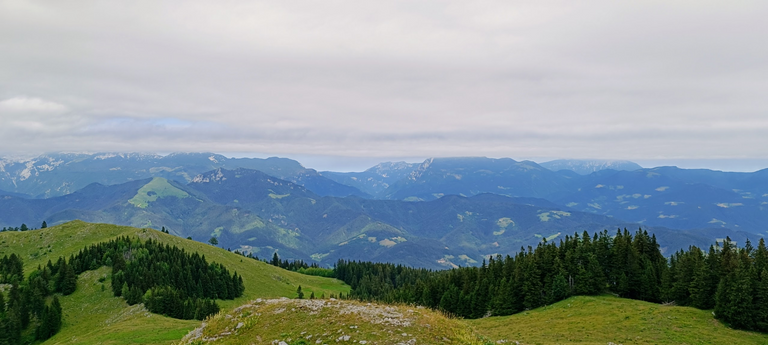 while on our side of the mountains, we didn't reach them yet.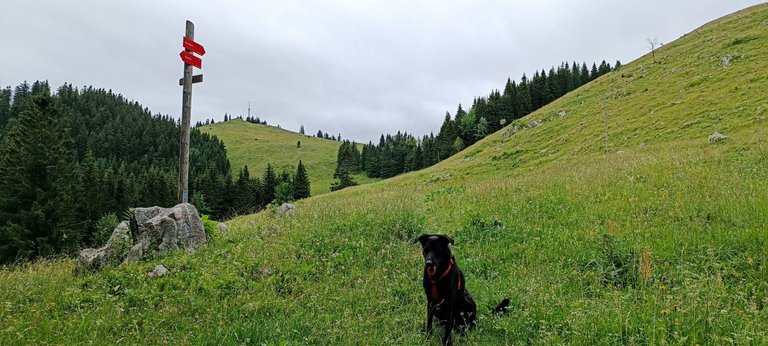 Puma is waiting for me to stop fooling around with the camera and continue the hike.
It was a great hike after all.
---
Better and better
:ervin :lemark
---
---