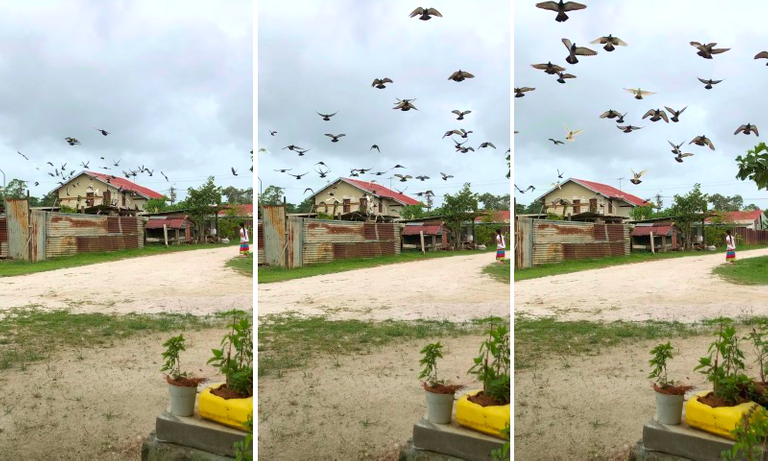 Goofing around with the @KidSisters yesterday, I asked Monkey-B to go and spook the pigeons that always congregate around the chicken coop, but I didn't realize it would be such a great photo opportunity.
---
🏃‍♀️ GO MONKEY, GO!!
     After finishing our daily Hive posts we generally go outdoors and try to kick the ball around, play some frisbee, do some foraging, take nature photos, and sometimes Monkey-B goes to check on the baby chicks in the landlord's chicken coop.
     A "kit" of unemployed pigeons often loiter around the chicken coop stealing whatever food they can. They are easily spooked and take flight whenever someone approaches, so I asked Monkey-B to run over and give em' a good scare.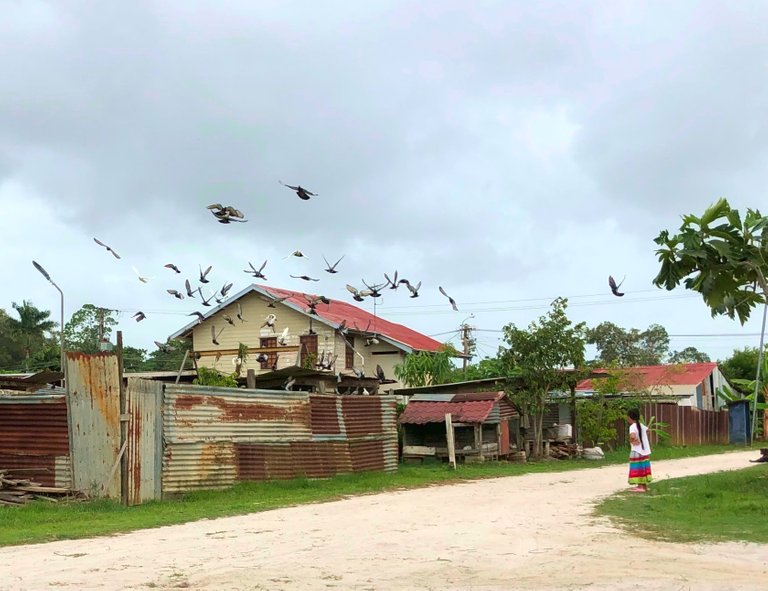 Sometimes things work out exactly as you imagined they would, and I managed three successive rapid pictures of the pigeons taking flight on a cloudy day. I'm not going to pretend I knew a group of pigeons is called a "kit," but I did take the time to research it for this post.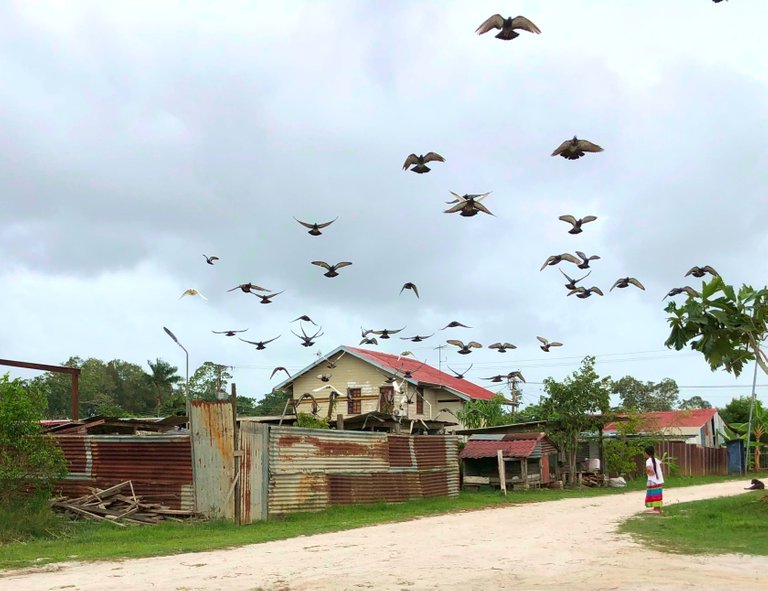 It is hard to tell, but Monkey-B was frozen in fear for the few short seconds that I snapped these three shots. The sound of all those wings flapping still startles her even when she's ready for it, but I remain afraid of being pooped on from above directly into my eye, something that has happened once before while cycling.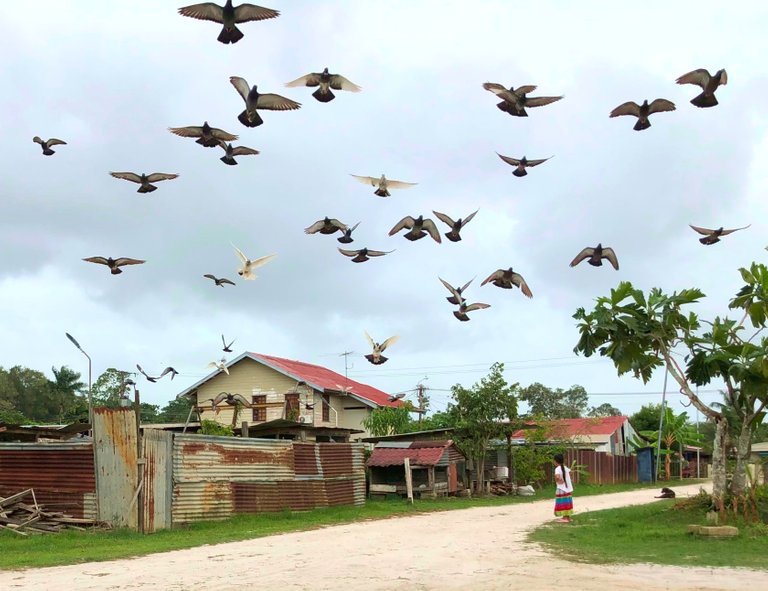 Anyhow, this was a joyous a beautiful moment in time, and I was lucky to capture it, and this made me want to share it with you all. I love seeing life through the eyes of my daughters because it makes the mundane see exciting and the old seem new.
---
🙏 THANKS FOR READING 🙏
If you enjoyed this post, please upvote and reblog.
CLICK HERE TO JOIN HIVE AND START EARNING CRYPTO LIKE US