Hi Guys! Happy Sunday. Hope everybody is well great mercy of Creator...
Flowers are a magical tool to draw people. Flowers are used as love exchange materials. There are many pictures of love, joy and pain associated with flowers. Again, many people think of flowers as sacred materials. Flowers are a unique gift from the Creator.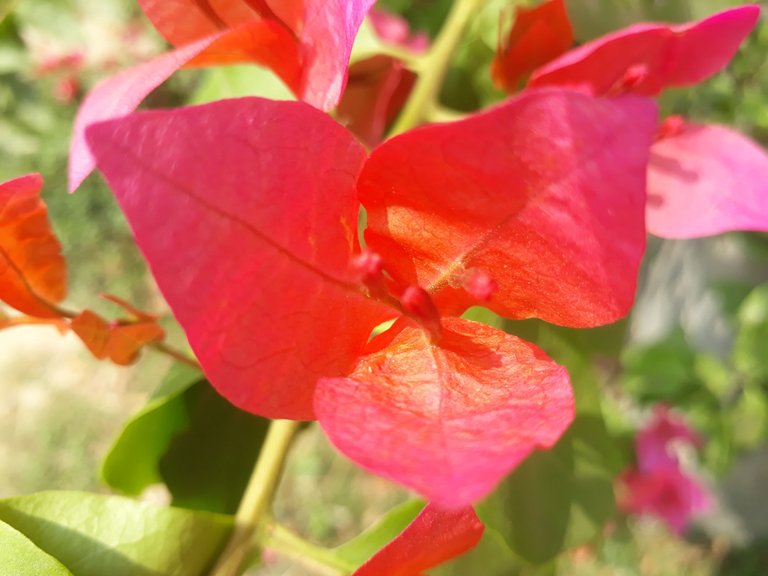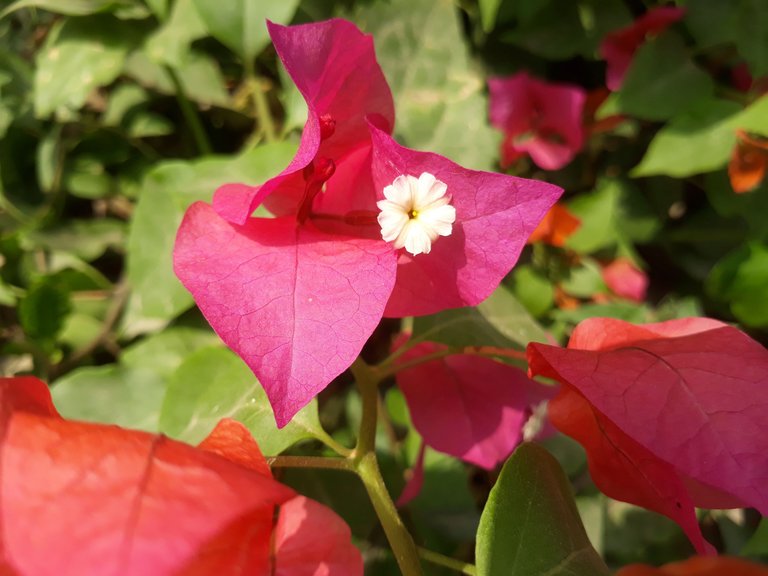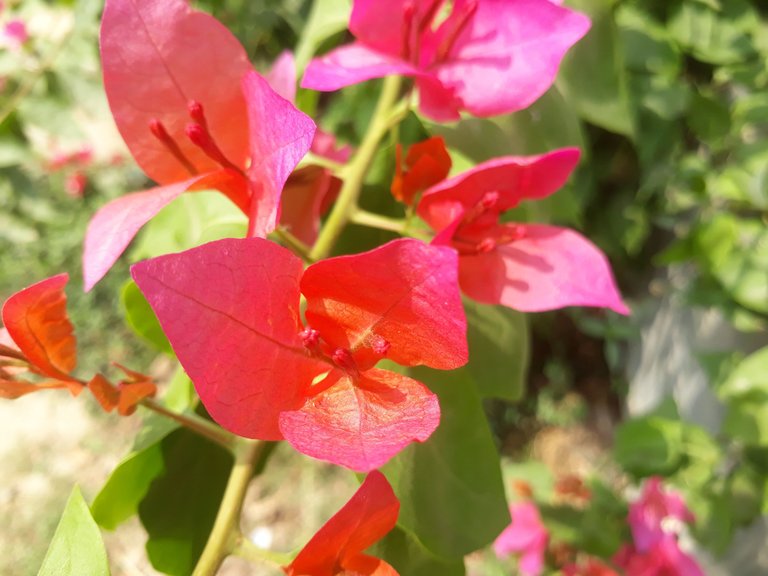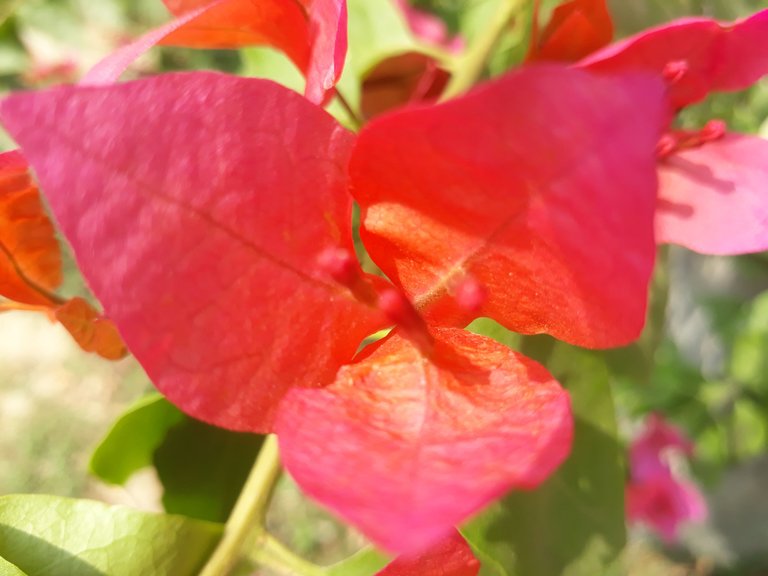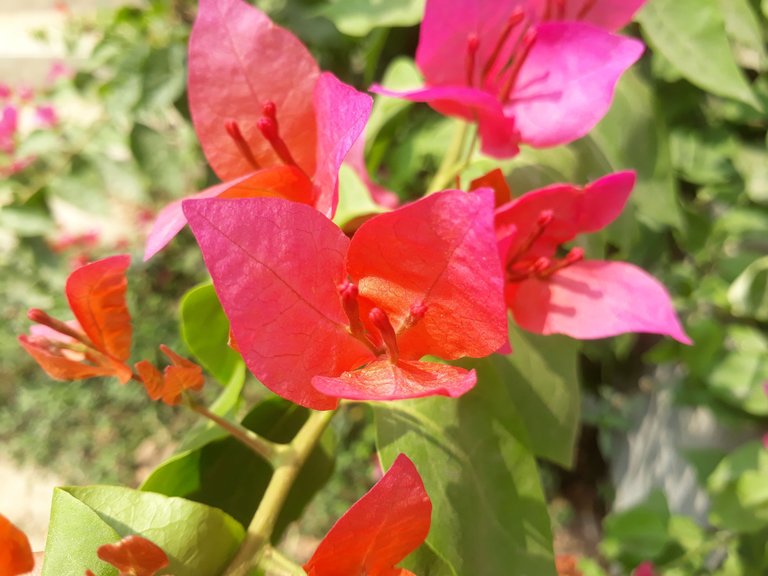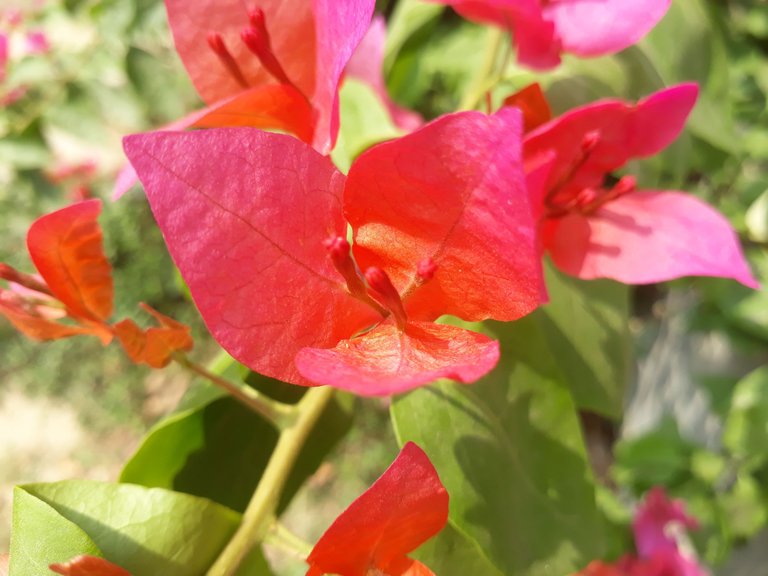 Flowers enhance the beauty of the home or environment. Many people now plant luxury flowers in front of their houses or on the walls of their buildings. As a result, these flowers reach the roof through the walls of the building. And when these flowers bloom, they add to the beauty of the building.
This is a flower very familiar to us. Many people plant these flowers as a hobby at home or in front of the office or in the institution. This flower is known as "Baganbilas" in Bengali. Again in some areas it is also known as paper flower. Baganbilas is a very familiar flowering tree. This tree can be seen almost everywhere in our country. The flower petals of the tree are a lot like paper. That is why many people call it paper flower or know it.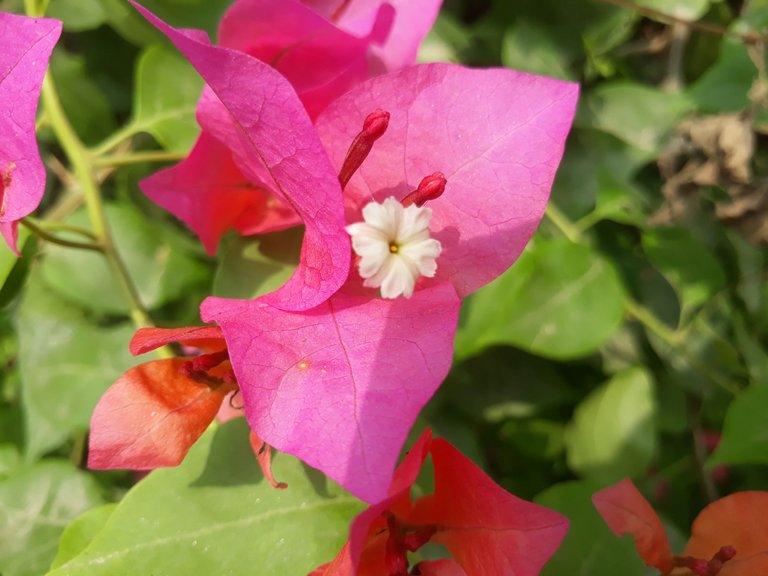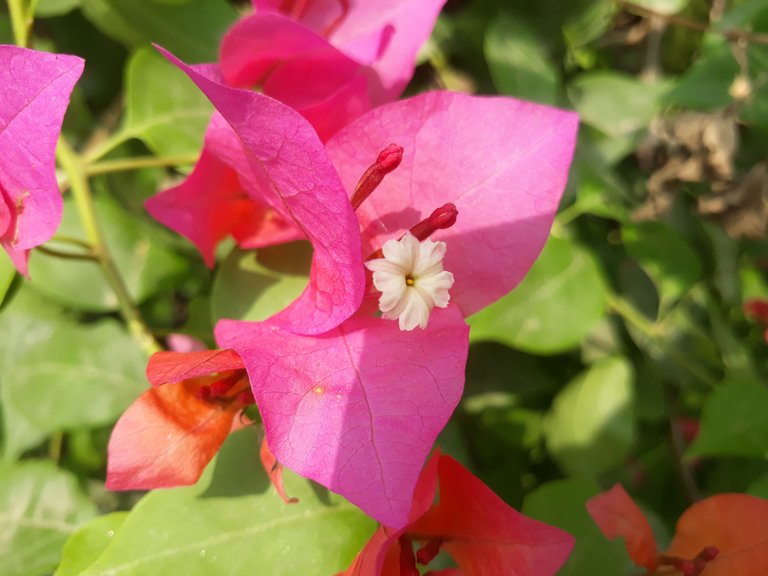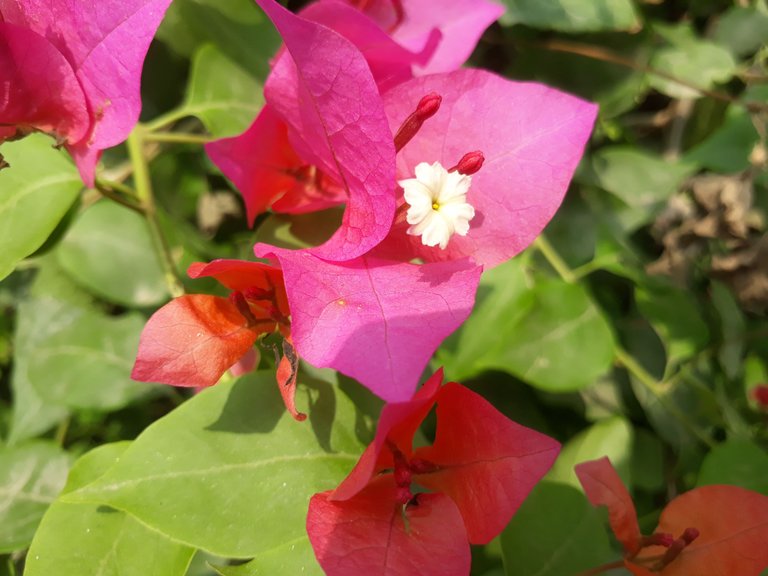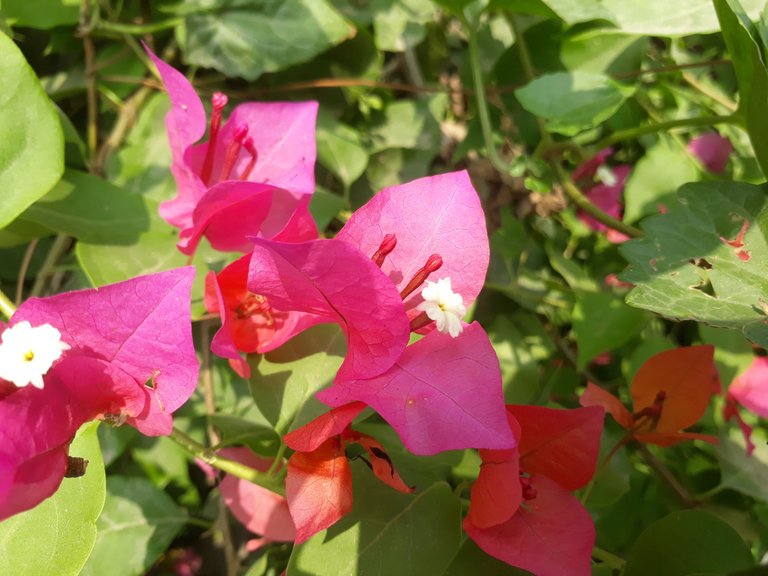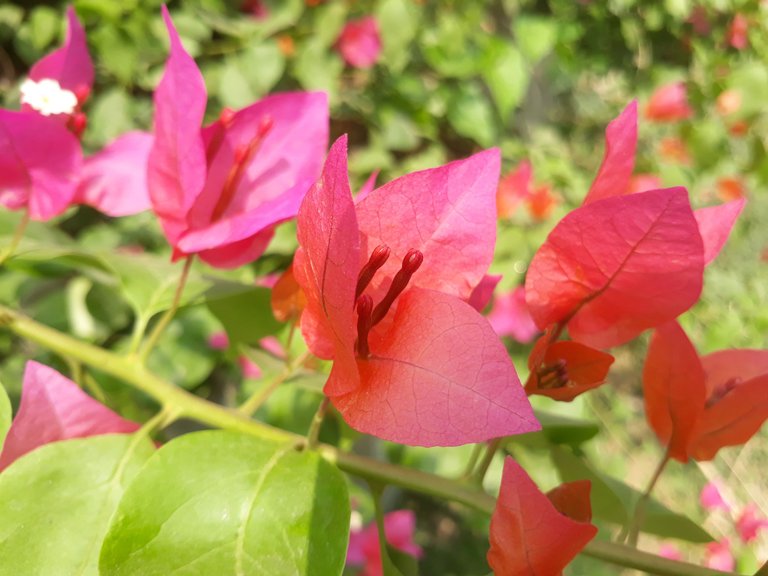 These flowers will bloom more or less throughout the year. However, the number of flowers may be slightly different depending on the time. The distance between the flowers is very short. As a result, when the flowers bloom, it seems as if the whole tree is in bloom.
The woody herbaceous garden grows very fast. And flowers also come very easily. These trees have many flowers. Although these flowers are not like unique flowers, they easily catch the eye from a distance and easily attract any person with their beauty. The trees can grow up to 30 meters in height, but they need to be climbed. There are many species of gardens. They can be seen in different colors like red, orange, yellow, white, pink, purple etc. These flowers are really amazing to look at.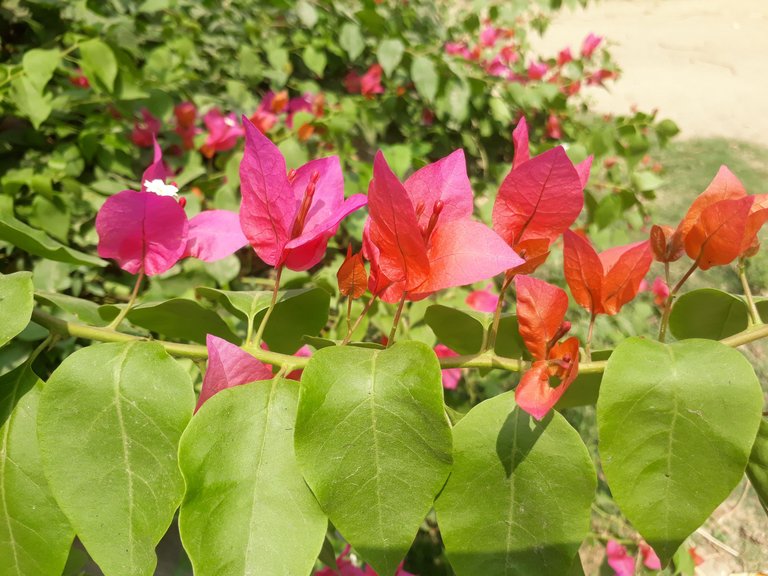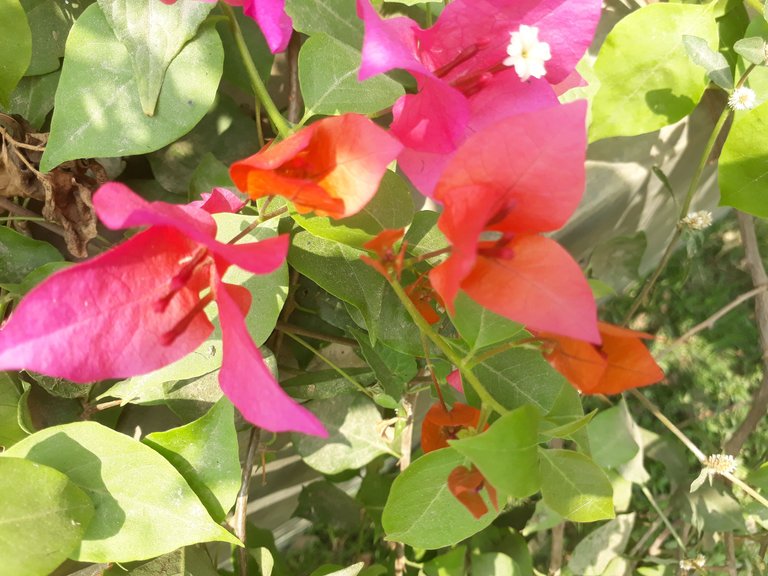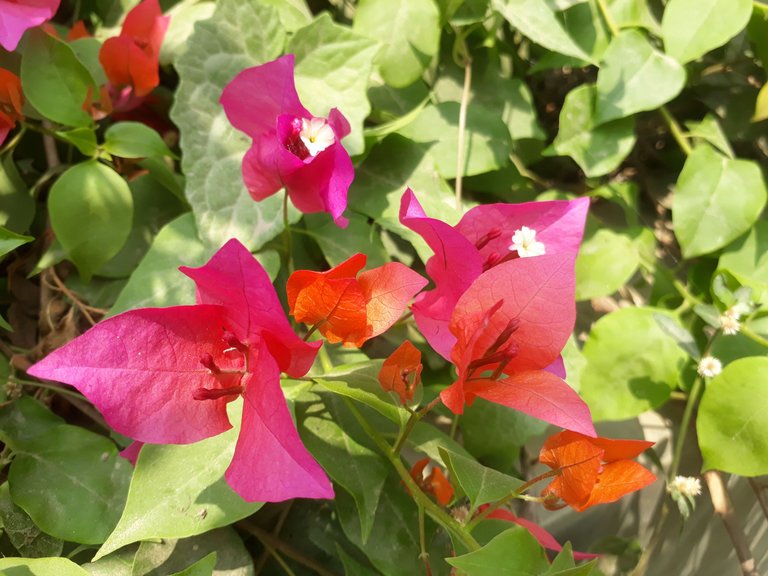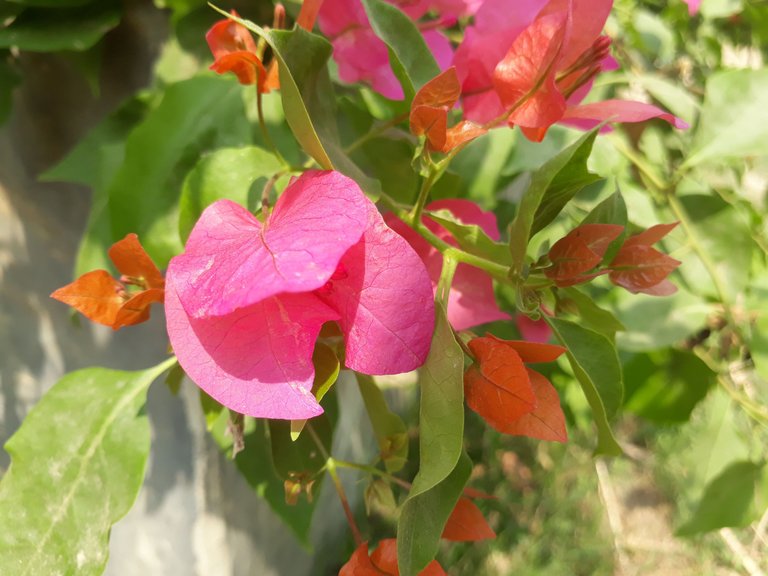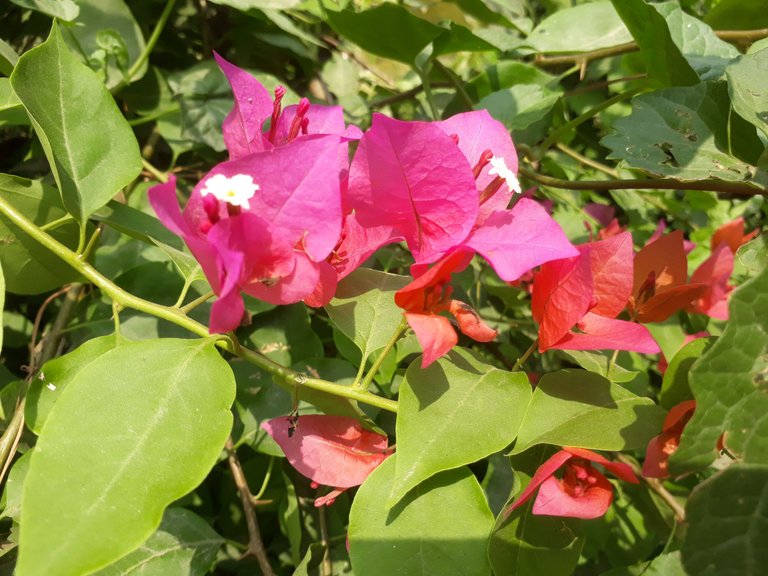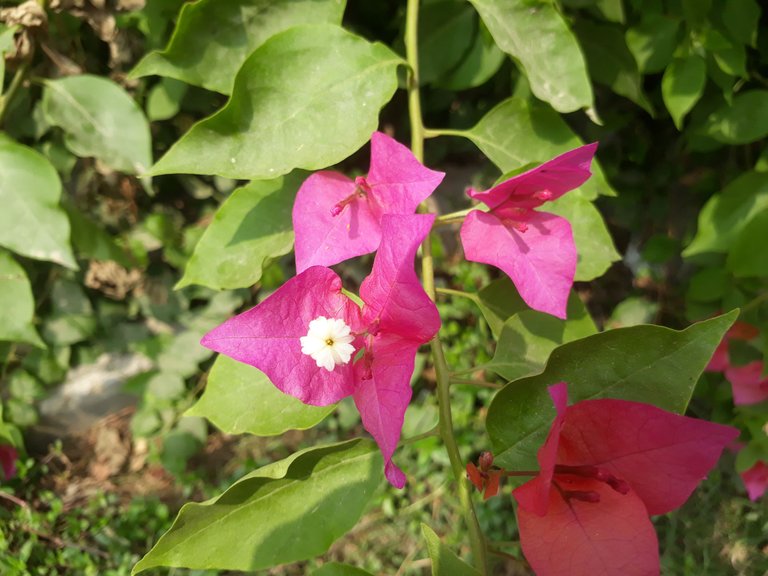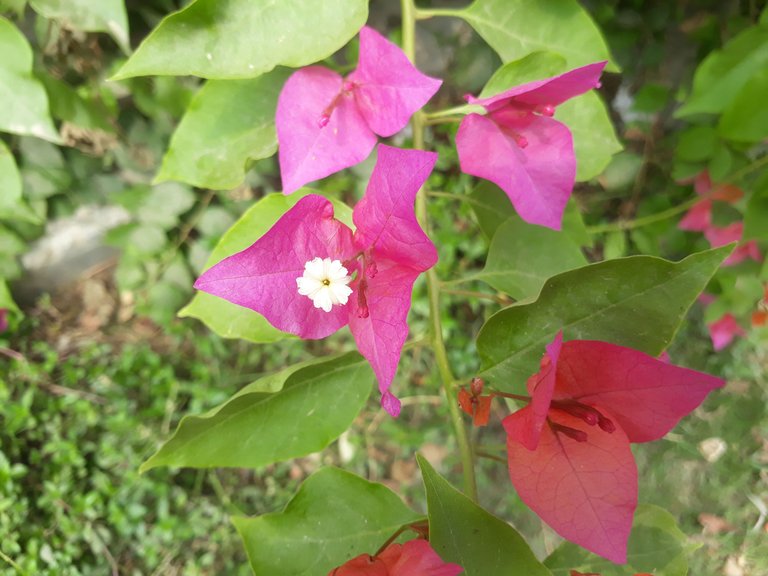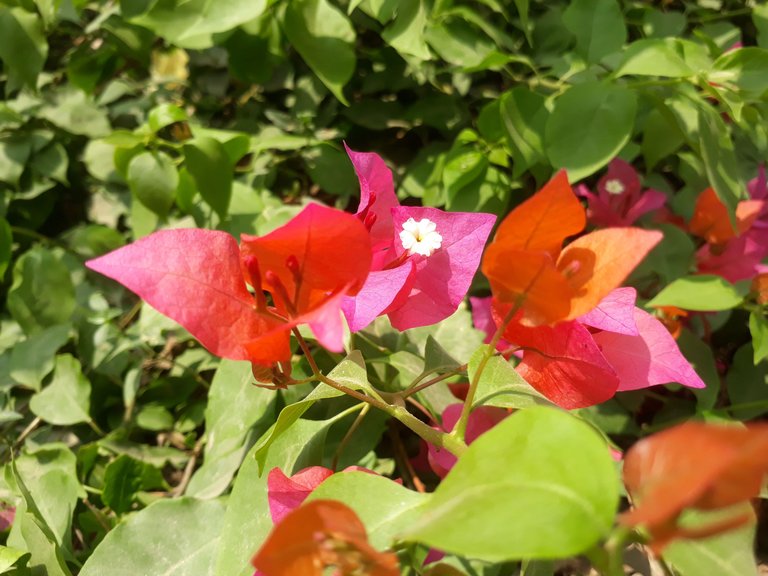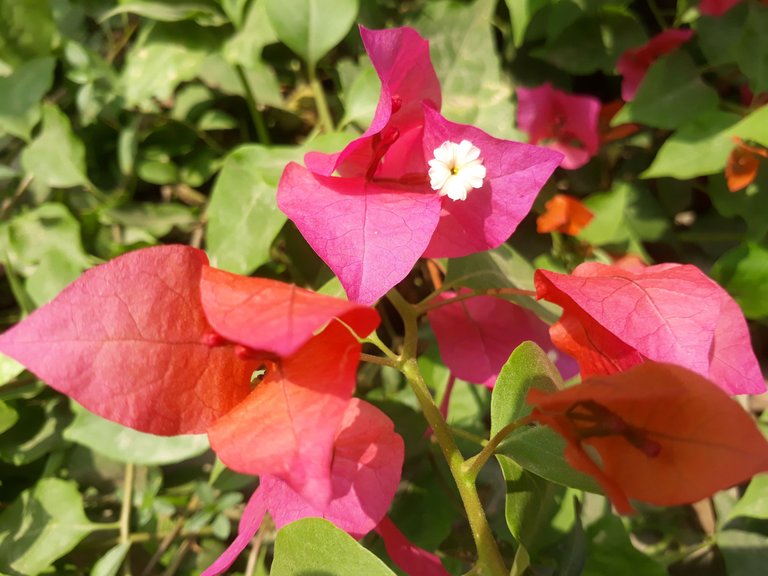 However, educational institutions are currently closed due to the Corona situation. But sometimes we have to go to the institution to do some official work. These flowers caught my eye before I entered the institution. Because the flowers have been planted on one side of the stairs in front of the school and many flowers have bloomed in these trees.
These flowers are blooming in front of the school in such a way that these flowers have taken the responsibility of enhancing the beauty of the school. At times it seemed as if these were images of a piece of beauty in front of the school.
This post is totally plagiarism free and All the pictures taken by me
| Picture type | Flowers Photography |
| --- | --- |
| Device | Samsung Galaxy J7 |
| Photography type | Bougainvillea Flower |
| Focal length | 3.6 mm |
| Photo Location | Cumilla, Bangladesh |
| Photographer | @kawsar8035 |
Much Love And Best Wishes To All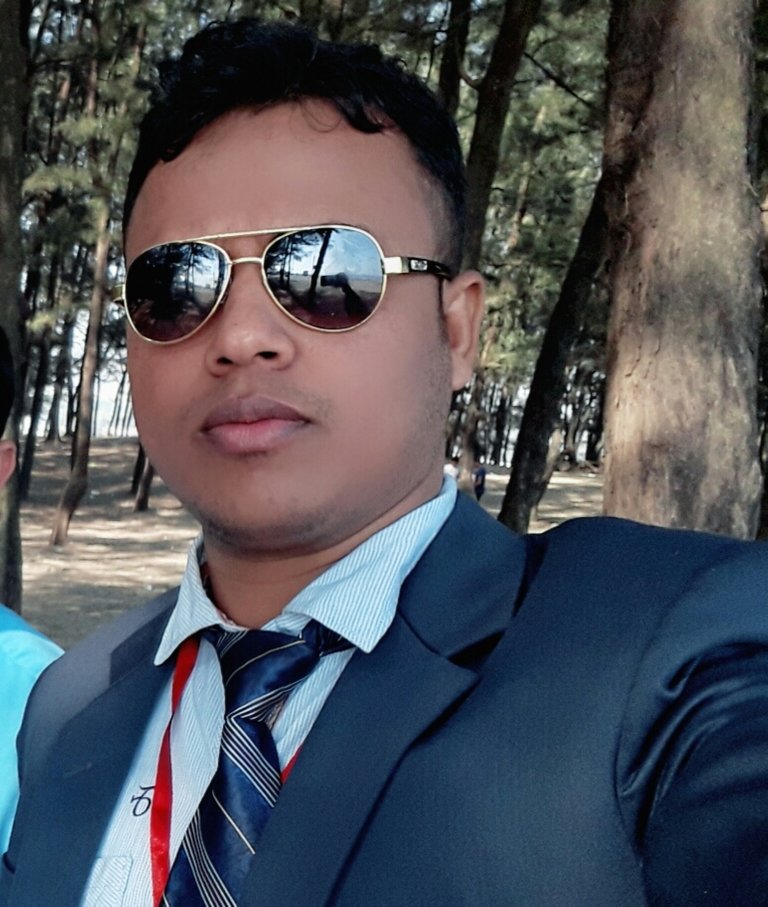 I am Md. Kawsar Hasan. I am a Bangladeshi. I feel very comfortable to introduce myself as a Bangladeshi. An assistant teacher by profession. A writer intoxicated. So I feel very comfortable writing content on different topics. It's great to know the unknown and learn something new. Love to travel.
Add Me On Facebook
Follow Me On Twitter