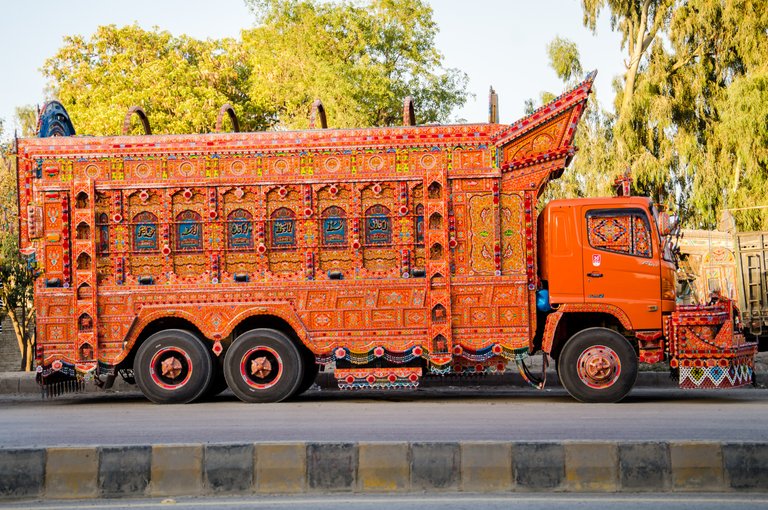 Truck art is the most famous and world-renowned art in Pakistan. There are five to six forms of truck art that belong to different areas of Pakistan. Every area's art includes that area's colors and pattern in it so each Truck has an individual identity. Each Truck shows the craftsman skills of its maker. Among those different truck art types, Quettawal trucks are very beautiful and most expensive. In these trucks, you can not find any empty space even mirrors are also decorated. The estimated cost of these trucks' decoration is around 1 million to one and a half million.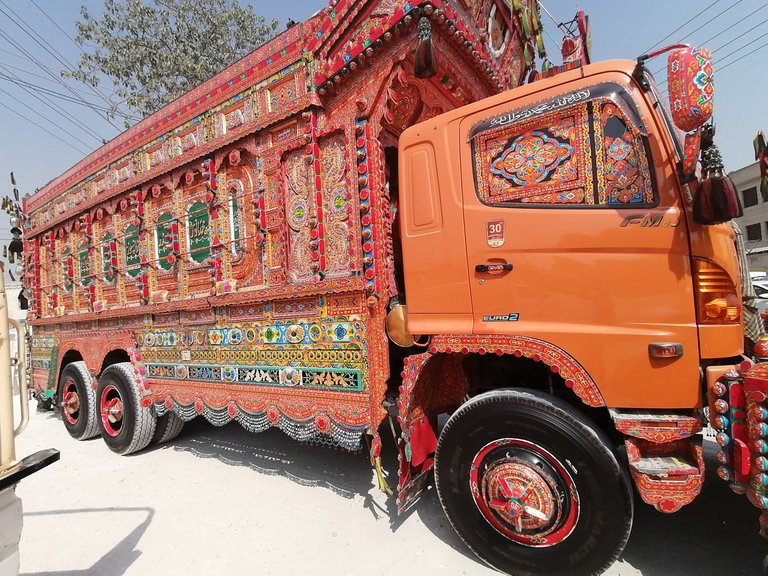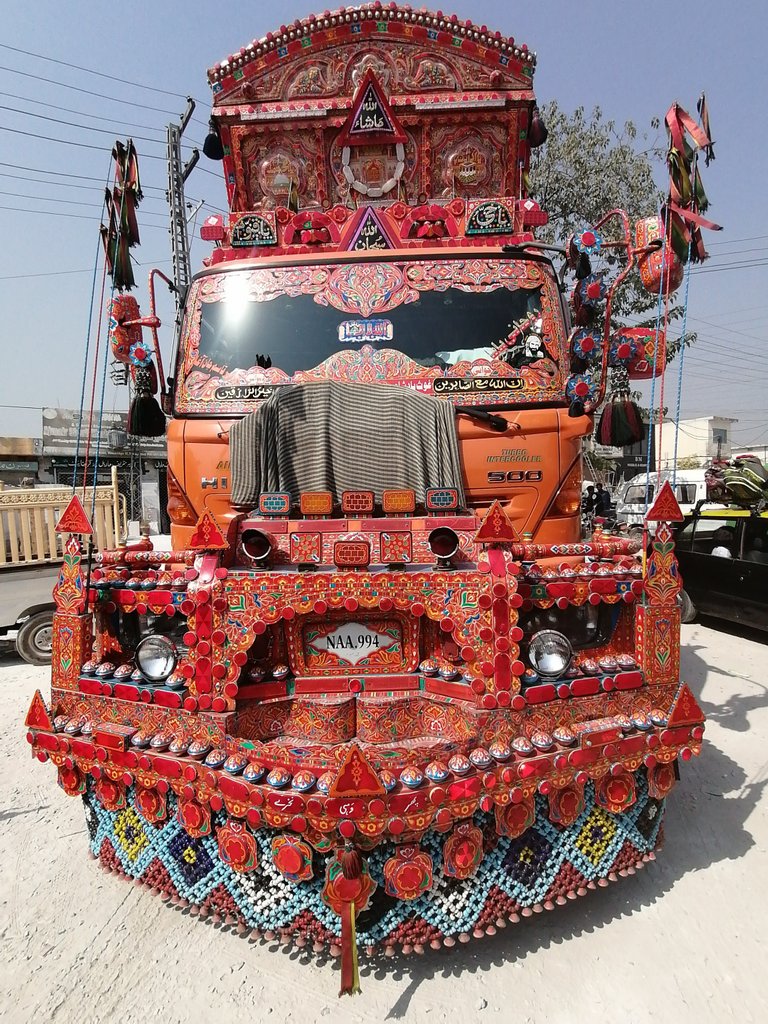 Quettawal truck is spotted from a distance because of heavy and detailed work done on it. These trucks are very colorful and many different geometrical patterns are used in it. The front of the truck is full of colorful work. On the front, they have a signature style of the heavy bumper with a lot of work and colorful beads at the end. The top of the truck is called the crown, that is also very beautifully decorated.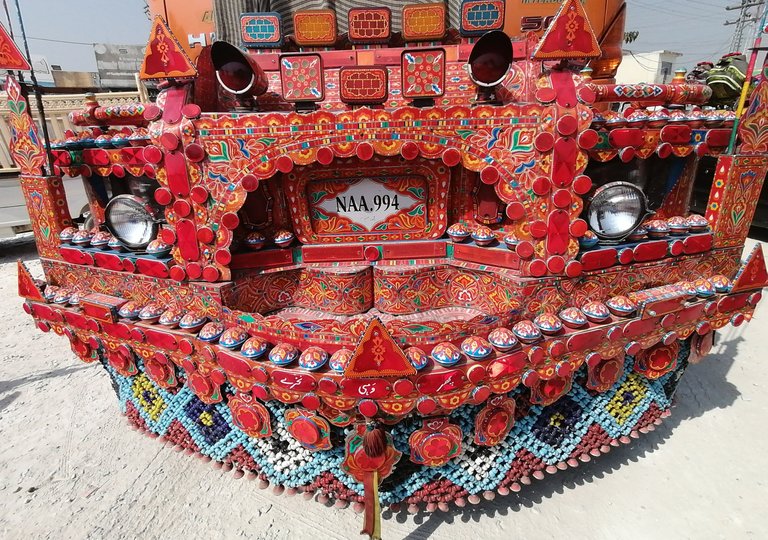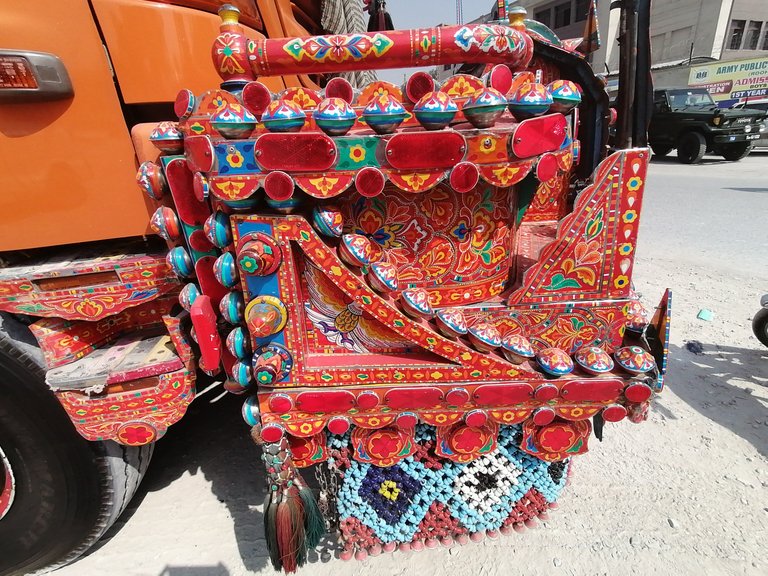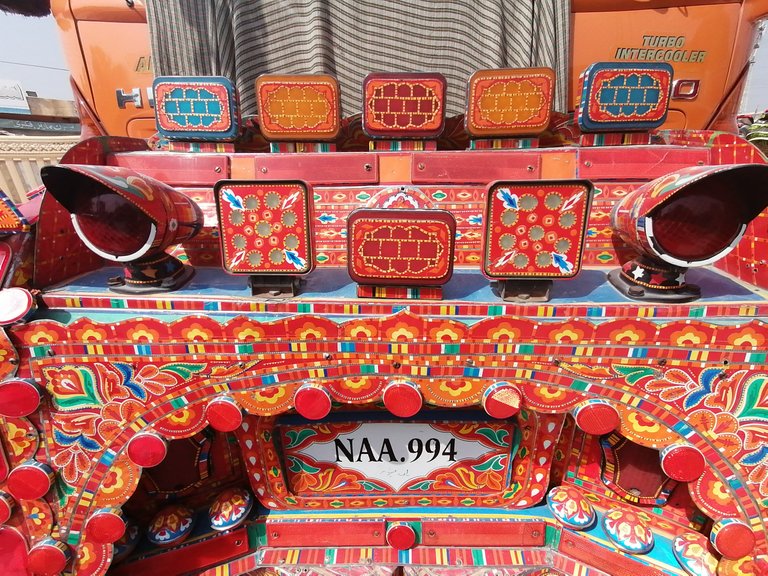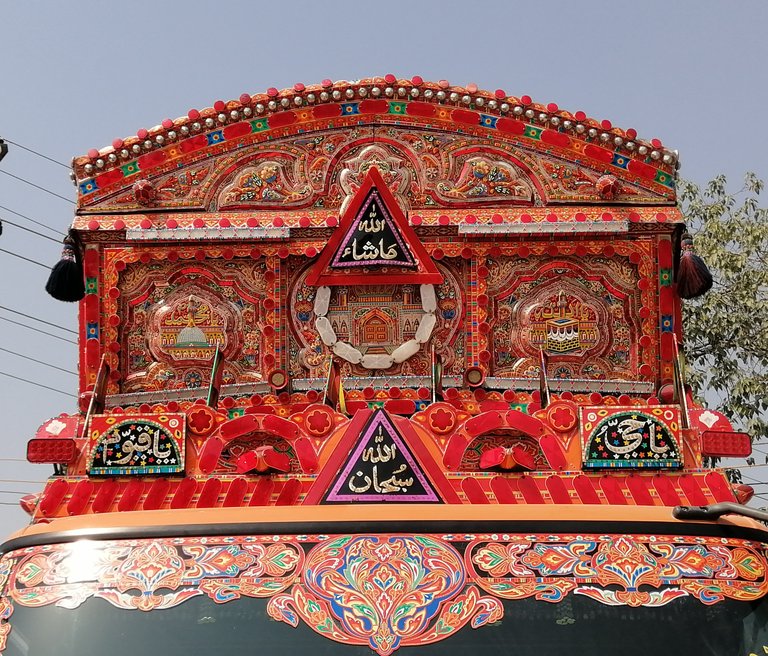 Quettawal truck is mostly decorated with glasswork. In decoration, they mostly use small glass pieces. They also use a lot of reflected glasses in decoration and at night these trucks look very beautiful. Even they decor tyres beautifully. The owner of the truck is in love with his ride so he keeps spending a huge chunk of his savings on it. This delicate artwork also requires regular care and maintenance.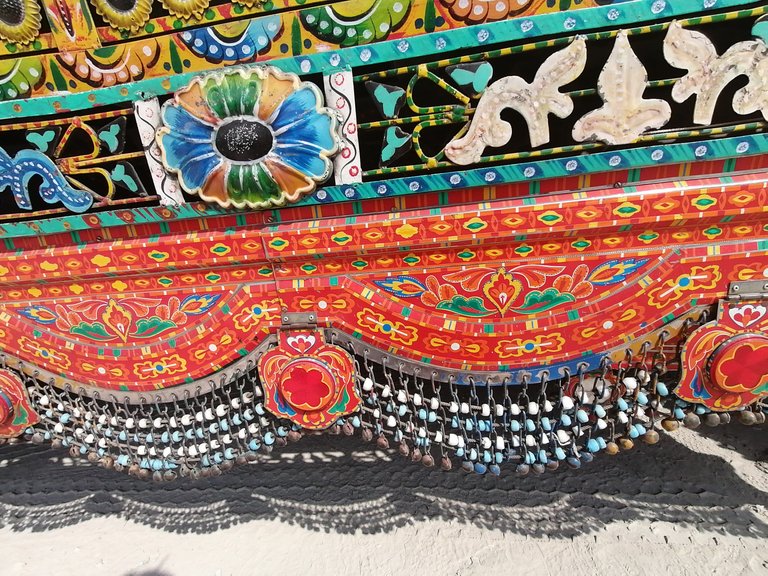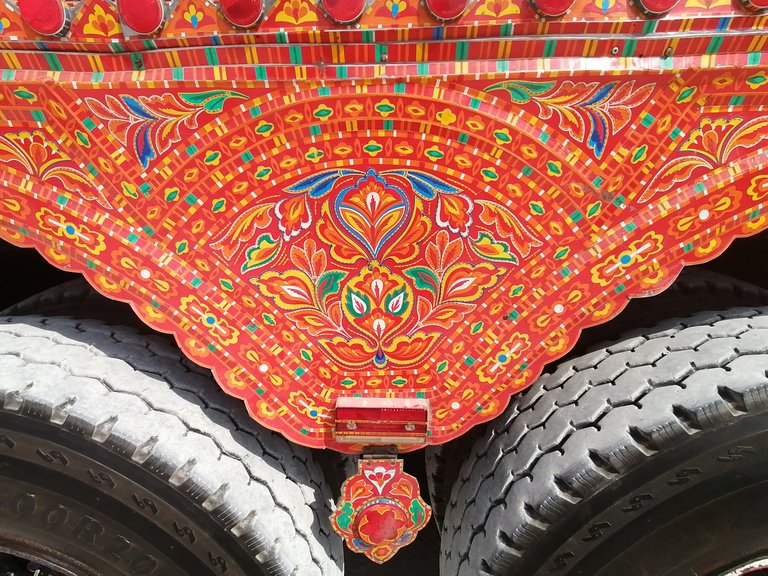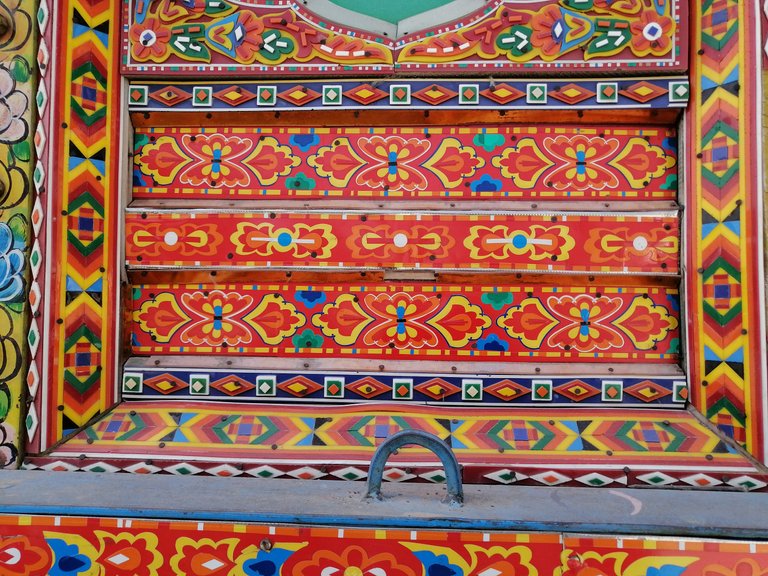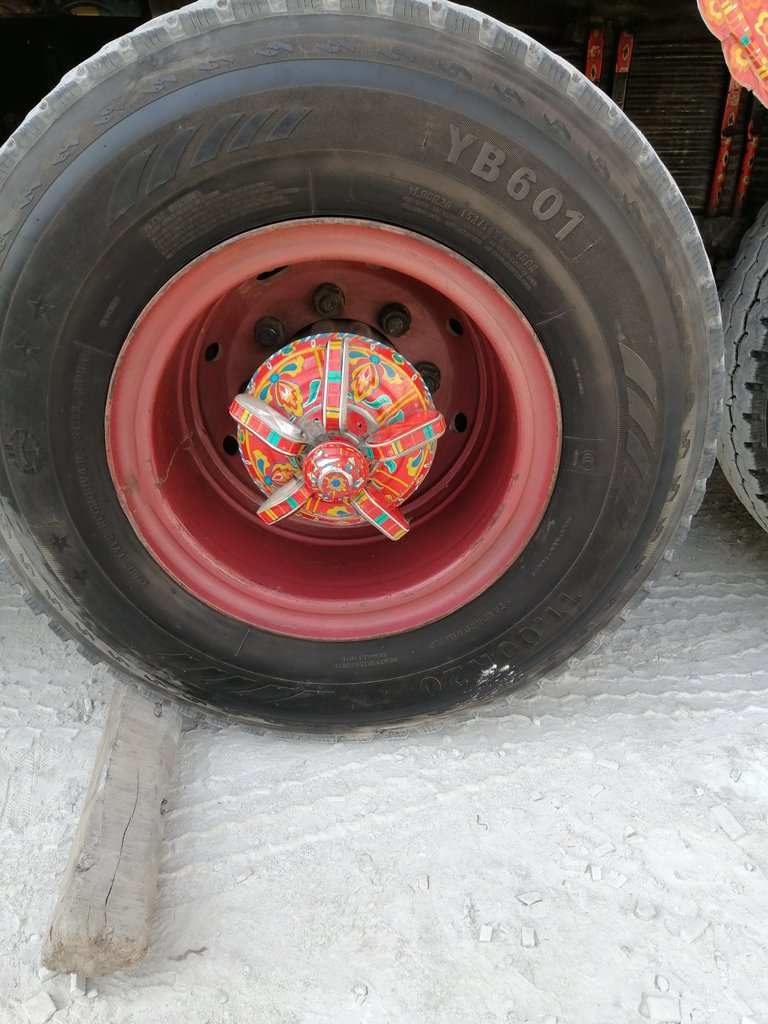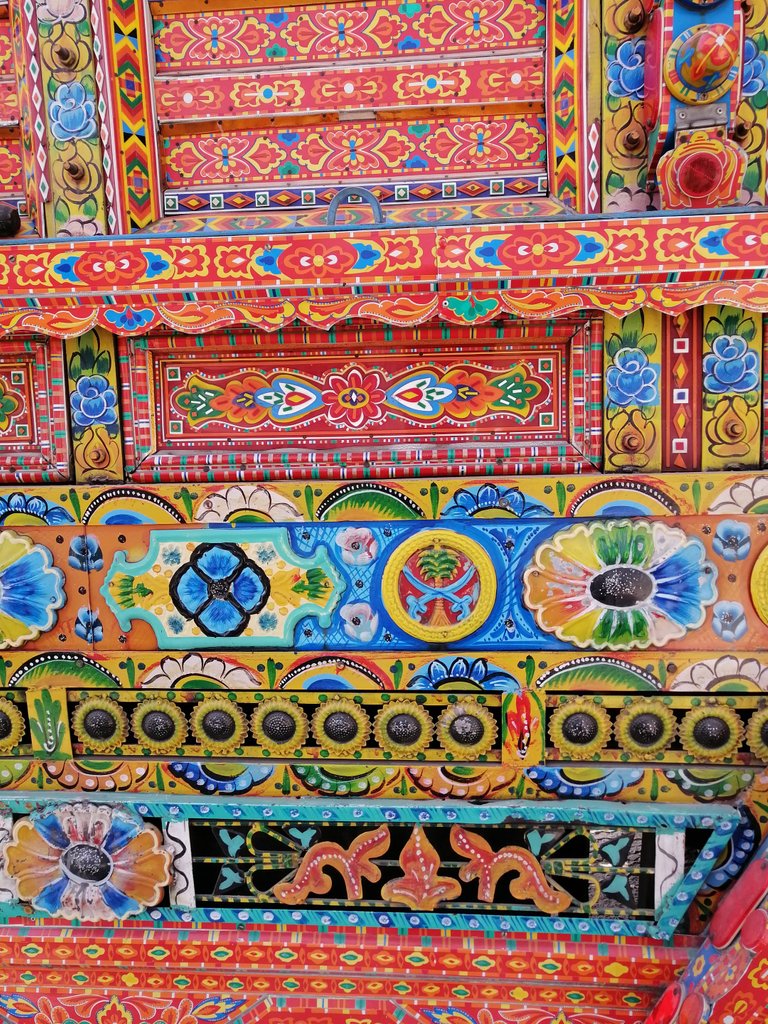 Thank you for visiting my blog. If you like posts about nature, animals, birds, food, traveling, photography, wildlife, and discovering the beauties of the world, feel free to follow me as these are the topics I mostly write about. Have a wonderful day! :)
@lifeskills-tv
My Crypto Tokenized (Lensy Photography) Gallery
Take a look at my 3speak Channel
Check out my YouTube Channel