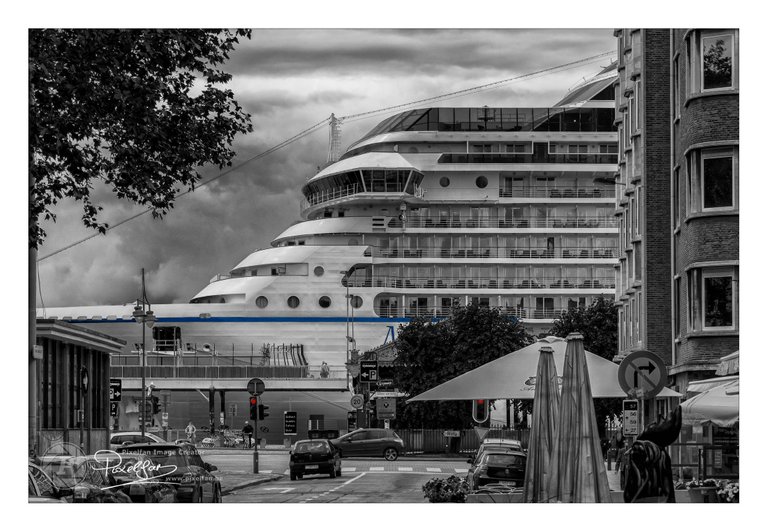 ---
Antwerp being one of the top 10 largest ports worldwide is not very far from the mouth of the river Scheldt in the North Sea ... and thus quite large ships can get into the city. The old center of Anwerpen is also located on the Scheldt ... and that regularly produces these kinds of images.
It's just a bit annoying sometimes because all those captains park just anywhere, without taking other traffic into account ... 😂
And yes, this is also a color splash…just look at the traffic lights… Took me hours to get that result...when I took the shot they were green 😁
What? You didn't notice? Are you a captain maybe? 😉
---
You liked this post?
Right you are 😉
Just follow me here to make sure you don't miss any new work. As you can see below, you will be in good company... my 3 skinny friends are waiting for you 😉


BTW: I will not ask you to upvote my posts… deep down inside you know you have to 😉
Curious to see my other work?
Although I spend most of my time here, you can also find me in other places… just take your pick…