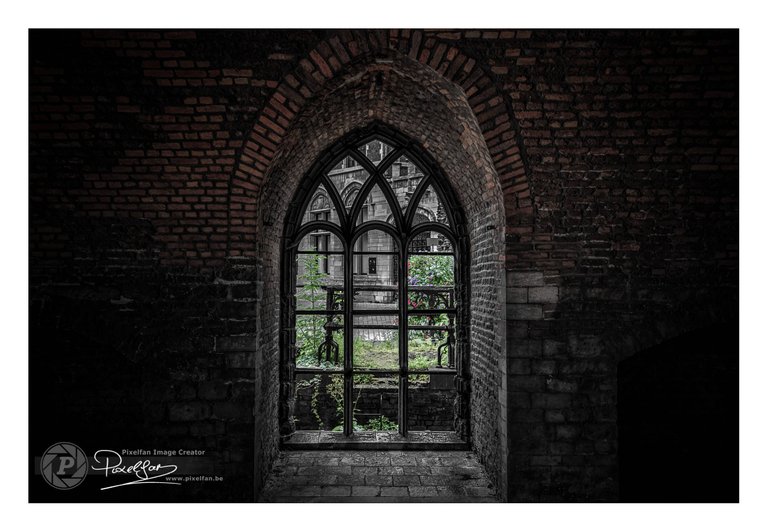 ---
I wish I could say this is what someone from the Middle Ages saw when looking out ...
But in this case, I can't ...
The houses outside were not yet built ...
And that bench is only something of the last few years ...
At that time you even looked out on a wall, the city walls of Antwerp ... not really a fantastic view ...
I even suspect that the window has been restored several times ... it still looks way too good ...
But the bricks and other stones are authentic ... and with a little lightroom and the right color selection you can imagine yourself a few centuries back 😉
---
You liked this post?
Right you are 😉
Just follow me here to make sure you don't miss any new work. As you can see below, you will be in good company... my 3 skinny friends are waiting for you 😉


BTW: I will not ask you to upvote my posts… deep down inside you know you have to 😉
Curious to see my other work?
Although I spend most of my time here, you can also find me in other places… just take your pick…