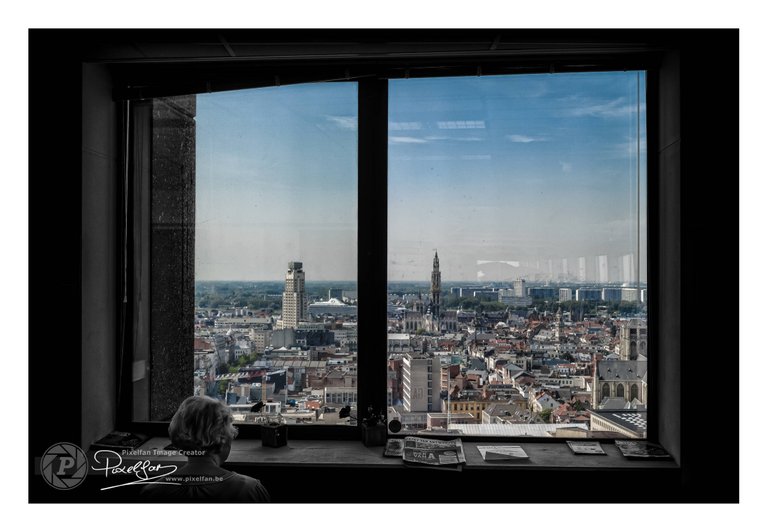 ---
One of my favorite photos from a few years ago ... an elderly lady looks admiringly at the panorama that Antwerp offers ...
I have to admit I was curious if a color splash would work with this photo too. And this time not a selective color, but a selective zone: the whole window remains in color while everything inside remains in black and white.
And frankly, I don't know. I like it, but I still have the feeling that the full black and white version is more powerful.
Judge for yourself: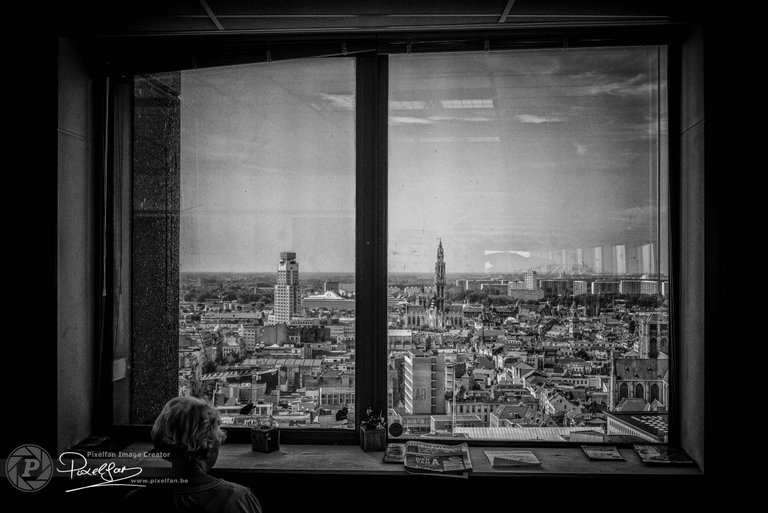 With the black and white version you get more of the feeling of someone being trapped and eagerly looking forward to the free world outside ... a kind of corona lockdown story actually 😉
What do you think? The color splash or the black and white version?
And for those who like to play games ... have you discovered the "little" boat in the picture?
---
You liked this post?
Right you are 😉
Just follow me here to make sure you don't miss any new work. As you can see below, you will be in good company... my 3 skinny friends are waiting for you 😉


BTW: I will not ask you to upvote my posts… deep down inside you know you have to 😉
Curious to see my other work?
Although I spend most of my time here, you can also find me in other places… just take your pick…