It's not really a surprise...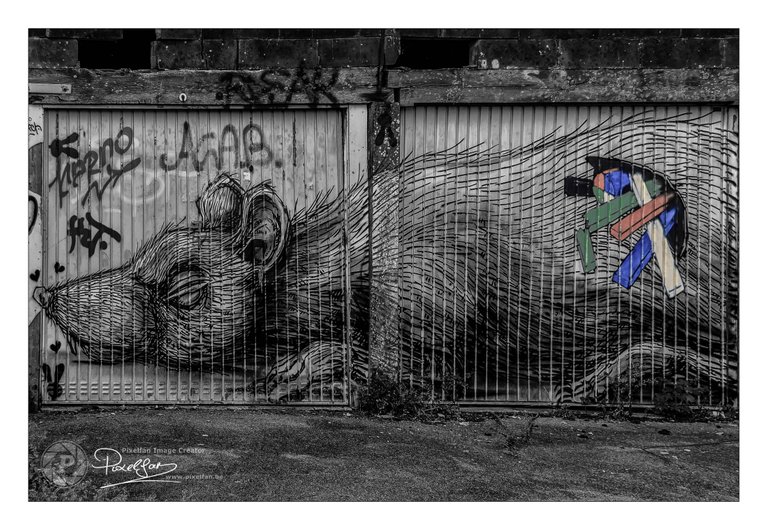 ---
... but I have to say that this rat has a terrifying size 😉
And yes, this is also the work of my favorite street artist ROA. Apparently he stayed here for more than a day...
It's just a shame that less talented artists felt obliged to sabotage his work like that. Just to be clear, those ridiculous colored bars were only painted on afterwards.
Good for me and my colorsplash photography of course since ROA only works in black and white...but very sad for his work.
---
You liked this post?
Right you are 😉
Just follow me here to make sure you don't miss any new work. As you can see below, you will be in good company... my 3 skinny friends are waiting for you 😉


BTW: I will not ask you to upvote my posts… deep down inside you know you have to 😉
Curious to see my other work?
Although I spend most of my time here, you can also find me in other places… just take your pick…






---
---