Masters everywhere!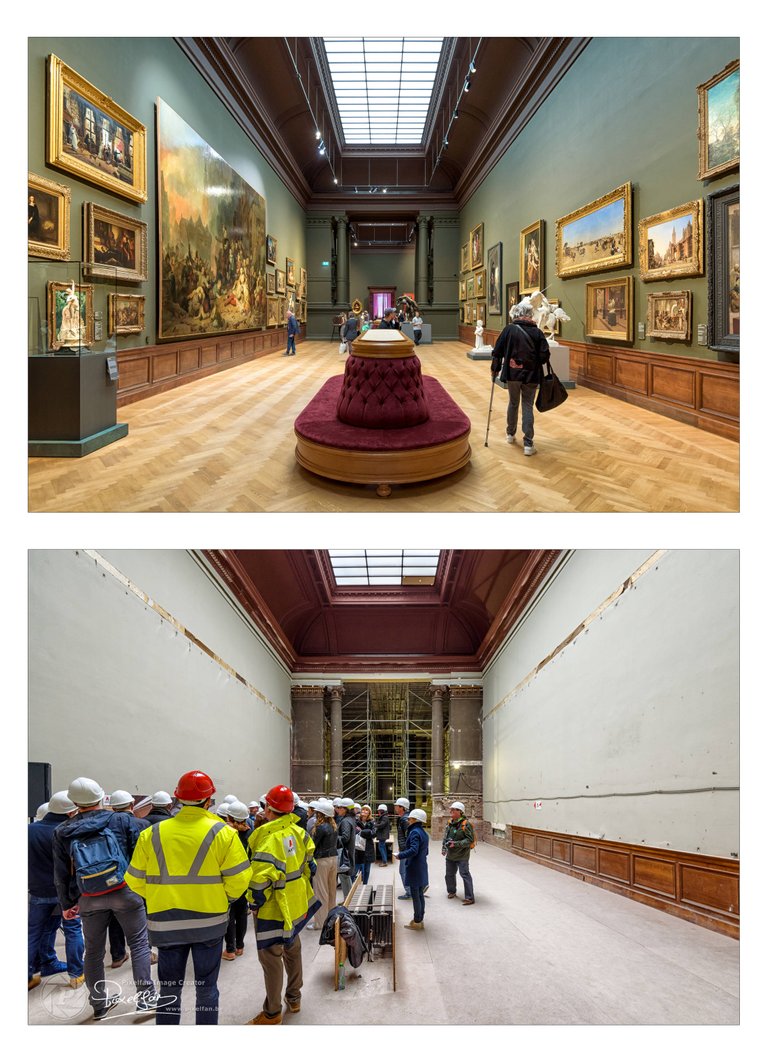 ---
If you look at the 2 pictures, above as it looks now and below during the renovation, I think the old part of the museum took much less time than the new/modern part.
Because except for the parquet and the columns and ... a new lick of paint, the base was already there anyway.
And yet I prefer this old part... Seeing all those old magisterial paintings hanging, in the same environment as the one when the museum was built... an experience that for me is much more intense than viewing modern works in a white clinic environment.
But it will be up to me as a person...
When you see how many people attended the renovation tour and the much smaller number that are there now...I have to conclude that people are more interested in modern art these days.
Or maybe most are more interested in bare walls, that's possible too 😂
---
You liked this post?
Right you are 😉
Just follow me here to make sure you don't miss any new work. As you can see below, you will be in good company... my 3 skinny friends are waiting for you 😉


BTW: I will not ask you to upvote my posts… deep down inside you know you have to 😉
Curious to see my other work?
Although I spend most of my time here, you can also find me in other places… just take your pick…






---
---