Good Day Guys
Let me share with you my day. Before I went to sleep I heard that there was no water again. I was hoping that when I wake up in the morning there would be water already. When I woke up that's the firs thing that I checked. We had water, it must really suck if we didn't have water and I had to work. I finished typing my blog and got ready to go to work. I drove myself to work and the flow of traffic wasn't as bad. I then parked and went to my workplace. I had to pass through the triage, after that, I timed in and went to our department. We were only a few presents because some of my workmates had their leaves.
While waiting for the doctor, I turned on the computer to check how many patients we still have after the weekend. I had to write them on a piece of paper. Too bad there were only 2 patients who got discharged during the weekend. We also had a new referral and I had to text our doctor. When our doctor finished the rounds and went to our department to endorse our patients, she said that we had another referral. The rounds were late so we started treating at 10 am. Me and my colleague decided to split. We had 2 patients at the ICU so we treated them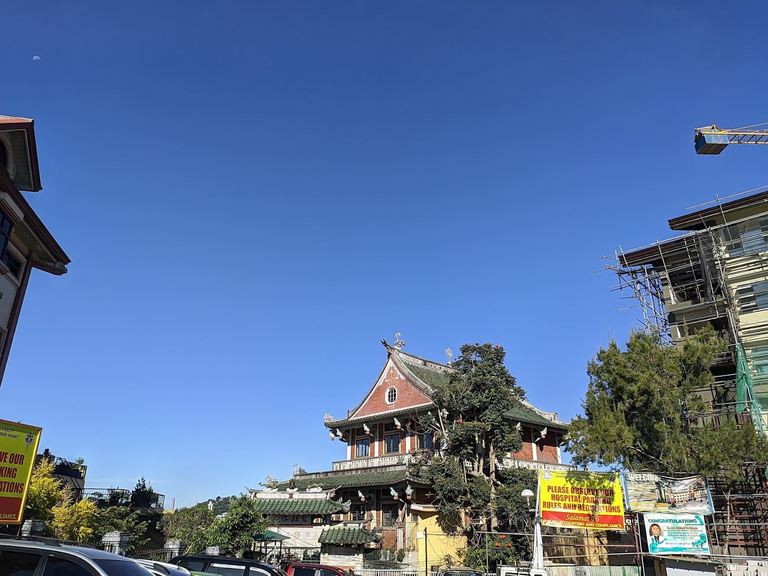 When I was treating patient 1, he's really a chill patient despite getting a stroke. He has a problem with his right arm because of the stroke that he suffered from. He could barely move his arm. So I had to use electrical stimulation just to stimulate his muscles. I had to make him short sit with his legs dangling for the first time. When I made him short sit, he saw the other people in the ICU and he was pitying them.
We went to patient 2, me and my colleague helped each other because this patient is weak. We had to mobilize her. She was really lethargic when we treated her. Though there were times when she would reply to us but you couldn't understand her. We mobilized her up to short sitting, and I was supporting her back maximally because she couldn't hold herself. The watcher told us that she just finished bathing. That's why she seems so tired.
After treating her we went our separate ways again with my colleague. I went to patient 3 who was a new patient. As soon as I entered I saw her face covered with a scarf. I asked the watcher if it's okay to treat her and she said yes. The watcher said that the patient was really sleepy because she couldn't get enough sleep during the night. I treated her, when I was doing some exercises the watcher called me "doc" and I had to correct her that I'm only called a "sir". She was only up to full backrest elevation, while I monitored her Vital signs. I noticed that our patient would just be drooling and I was encouraging her to keep her mouth closed and swallow her saliva. During the whole treatment she was just salivating, so I had to put tissue. This patient was a stroke victim again.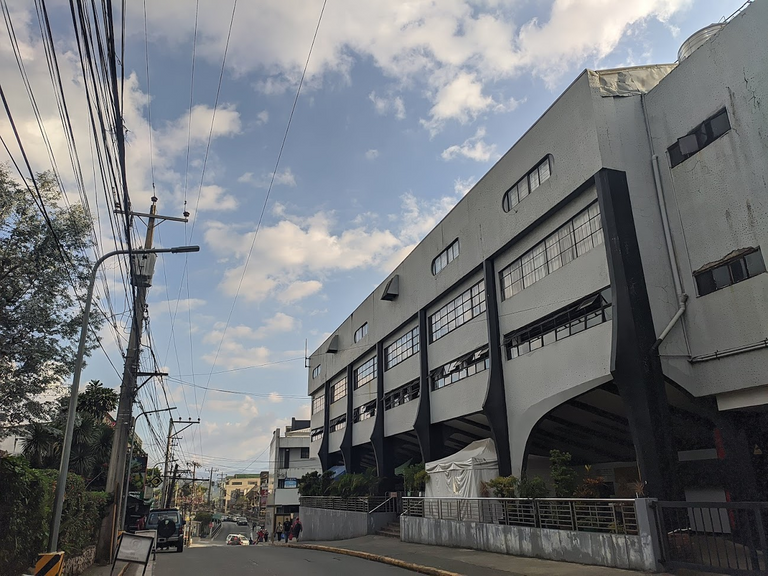 Me and my colleague met up and went to the other building to treat one of our patients. But as we entered the room he was having chills so we said that we will be back during the afternoon. When went to our last patient who was located in the room next to our department. When we got in he looked better compared to the past days. Though he still had problems in expressing his thoughts. We stimulated his left upper and lower extremities because they are weak from the stroke. We have been treating him since last week but for some reason, his recovery rate is really slow. It's probably the part of the brain that got affected when he got a stroke.
After treatment, we went back to our department and disinfected ourselves and our equipment. We then charged all our patients and did our notes. After that, we ate lunch. We were talking with each other during lunchtime and we had time to rest. We called the nurses station regarding our patient but they said that the patient was talking with someone. We asked what time could we go there and treat him and his request was at 5 o clock pm so we declined because that's our time out.
Me and my colleagues were just talking until it hit 5 pm. When it hit 5 pm we made sure that everything was closed before leaving our department. We then headed home. Before I went home, I had to gas up the car because the price of gas is going up again. Every week the price of gas has been increasing. I wonder when will it decrease.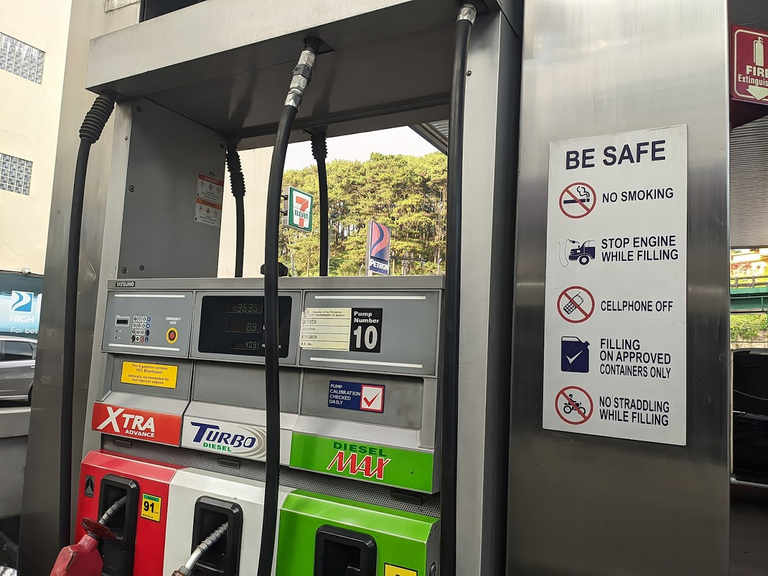 There was something that I didn't like all throughout the day and it was the heat. It was really hot and when I got home I was really sweaty. I can't imagine the heat of the other places here in the Philippines.
This was my view when I got home, I just loved how the rays of the sun looked.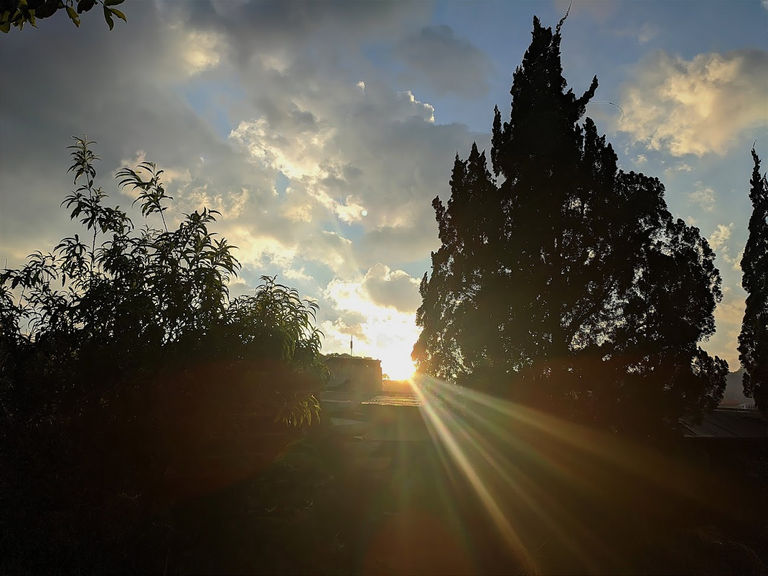 As soon as I reached our house, I disinfected and prepared myself a packet meal called Nissin's Spicy Chicken Yakisoba. I really missed eating this because this was my go-to snack when I was growing up. After eating this snack we also ate dinner with my family.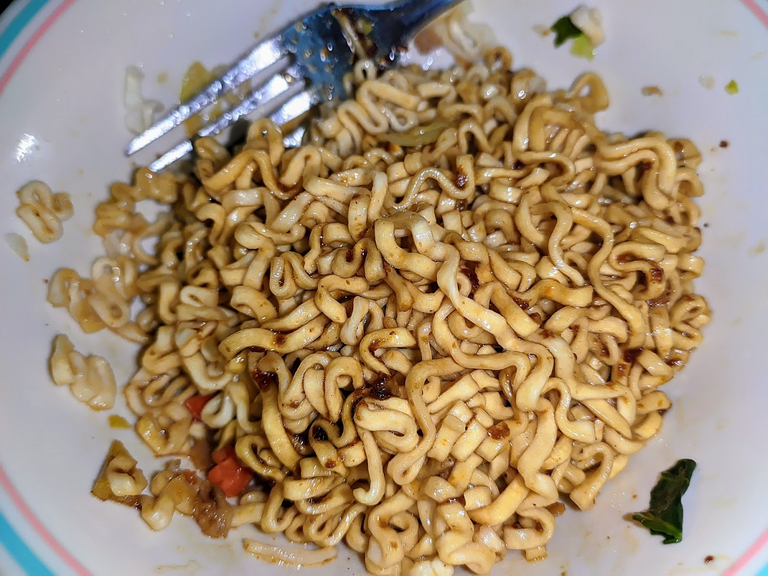 This was the dessert that my sister bought. It's called Ice Scramble, and I thought that it was the most appropriate dessert for a really hot day. I really liked this dessert though it's full of carbohydrates.
I ended my day just by using my computer and speaking with my girlfriend. I hope that you guys had a productive day!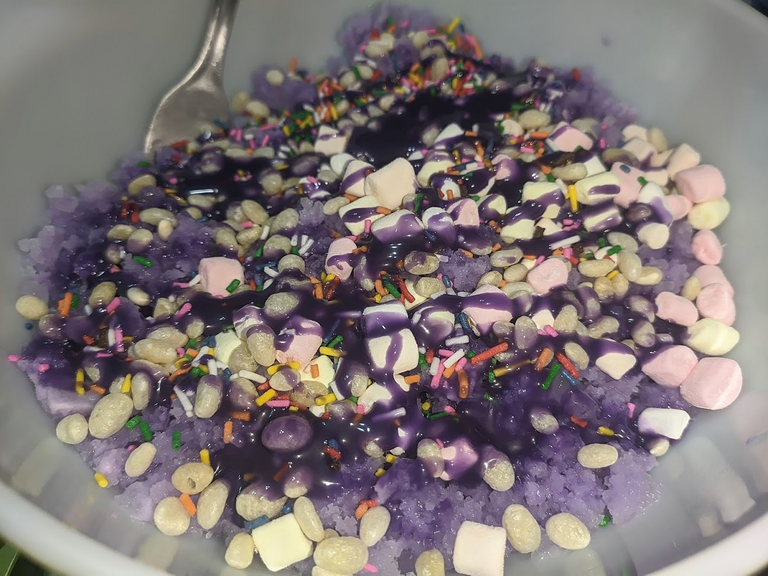 Thanks for reading and Stay safe always!
The photos used in this post are owned by me .

EARN BITCOIN CASH BY CREATING AN ACCOUNT HERE AND POSTING