Good Day Guys
Before everything else, May the Fourth be With You!
When we were growing up with my younger brother my parents used to buy us Star Wars toys. Most of our toys are just locked up inside one suitcase, though the problem that we face right now is some of their parts are missing especially their weapons. These are my brothers' clones. He brought them out and displayed them on top of our shelf. Just looking at this is making me remember the past where I would spend a lot of hours playing with these toys.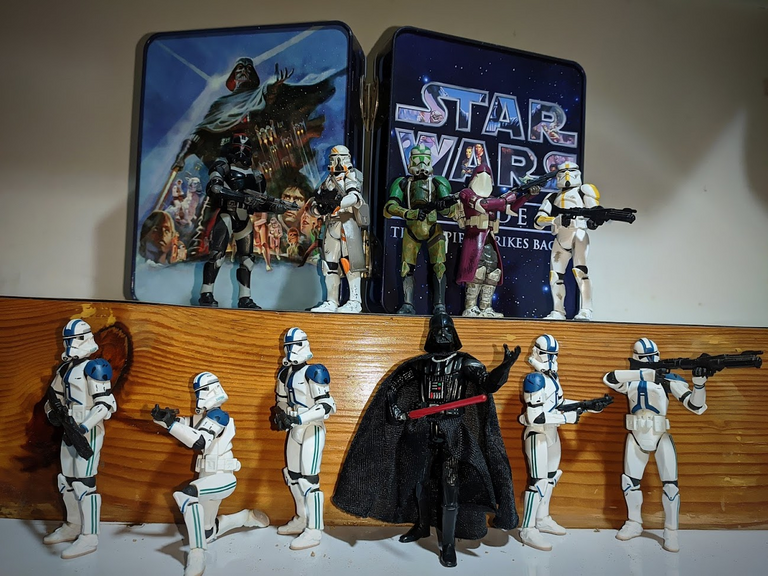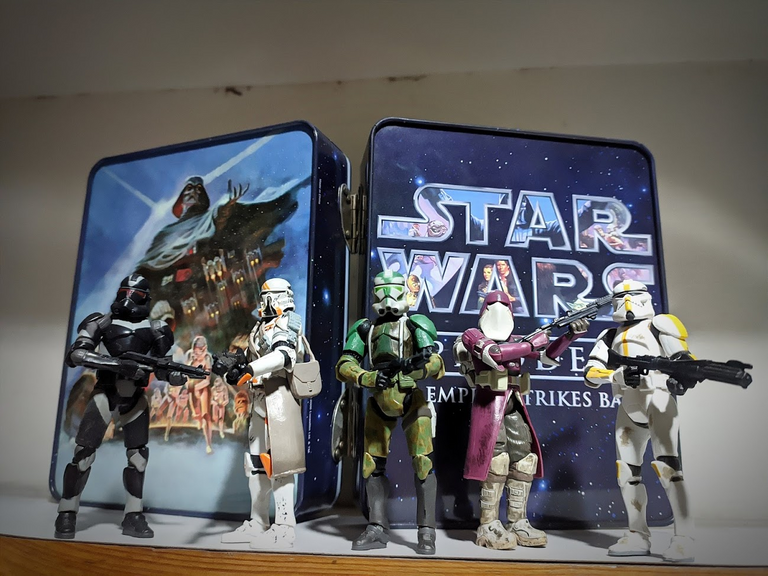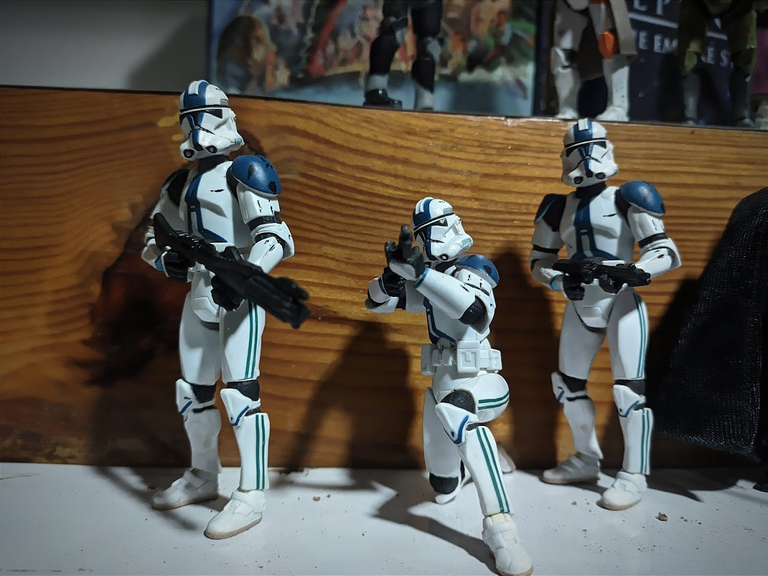 ---
Here's a recap on what happened during my day, I had to wake up earlier which is around 5 am in the morning because we were scheduled for a power outage at 6 am in the morning. I took a bath and finished my article before it hit 6 am and then I actually slept for a while before going to work. I drove to work and parked at our family friend's place and walked to work. I went through the triage and timed in. I was earlier than usual. I then went to our department.
We were just waiting for the go signal of our Doctor on what are their managements and who to treat. Then she called our colleague and said that we can start treating the other patients already. We got ready and went to the 4th floor to treat. We went to patient 1 but when we got there, he said that he pooped and he was just waiting for the nurse to change his diapers. So we decided to go to patient 2, this was the first time that I treated this patient. She's a stroke patient and she doesn't communicate straight. We had to make her short sit with her feet dangling on the bed and I was there supporting the back. She only lasted 5 minutes and she got tired. When we were exercising her and went to her lower extremities, there was an unpleasant smell, and I think that she pooped.
We went back to patient 1 then treated him. He's another stroke patient. We tried making him stand up but his right knee would buckle. His weak side is his right side. He would also tend to lean towards the right side when he was standing so we had to support him. After that, we went to patient 3 but when we got there the OTs were there. We were waiting for the text of our doctor and our doctor called my colleague and told us to treat the patient at the other building. We went to the other building and treated patient 4. Finally, we were able to treat him again, it was like our fourth time treating him and he's a post-COVID-19patient. We noticed that his body is already deteriorating because when we were exercising him he would get really tired easily.
After treating the patient we went back to patient 3 and treated her, she's another stroke patient. We had to mobilize her up to short sitting and when we tried it she would fall back so I had to support her. She lasted only for 8 minutes. When we were exercising her legs, there was a horrible smell again and we noticed that there was poop on her diaper so we told the watcher. After treating her, we were waiting for the endorsement of our doctor. Our doctor finally texted us and we were surprised that there were 2 new referrals. We tried treating patient 5 but when we went inside the room, she wasn't there. We asked the nurses where she was and they had to do an ultrasound. Our doctor told us to treat one of the new referrals and that patient was located at the other building. We went again to that building to treat patient 6, who's another stroke victim. We were only up to Full backrest elevation.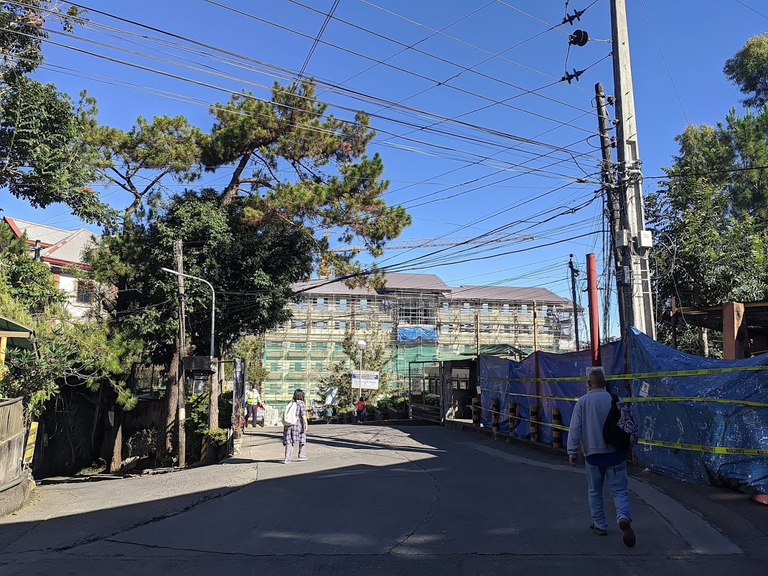 We went to patient 7 but when we got there, the nurse told us that she would clean our patient because he pooped himself. At least this patient's room is located in front of our department. So we stayed in our department first and started charging the patients. The OT's went ahead to treat patient 6 and after a while, we followed. When we saw him his breathing pattern was different so we decided to treat him during the afternoon.
We disinfected and ate lunch. During our lunch break, we already updated our doctor and our doctor told us to go back to 2 patients. Our doctor also went to check on the new referral. Before going up again, our doctor told us that we don't have to treat the new referral. So we went back to the 4th floor to treat patient 5. She looked tired but we were able to convince her to exercise for a while. She only lasted 7 minutes of short sitting. We went also to patient 7 but when we got there he still had difficulty breathing and he requested to be treated tomorrow.
We went back to our department, disinfected ourselves and the equipment, charged, updated our doctor regarding the patients, and did our notes. I really felt exhausted treating the patients today, compared to yesterday. I think one factor that made me tired was the heat. It was really hot that day, and we were wearing PPE's which doubled the heat. We also had to go back and forth from the buildings. It really sucks that our department is located in the basement of the hospital and the elevator is not even working. I was just resting while waiting for it to hit 5 pm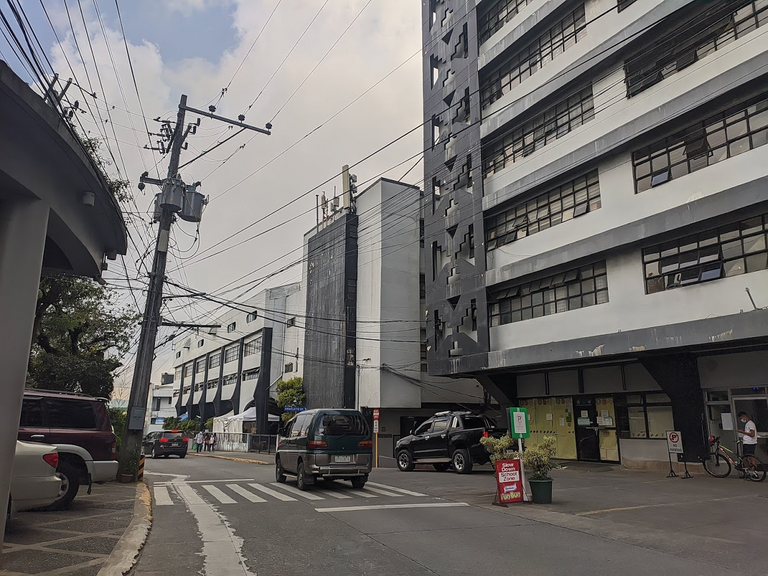 When it hit 5 pm I immediately left our workplace. While driving home my usual route was really traffic so I had to pass a different route to avoid it. When I got home, I was nonstop eating. I was also able to call my girlfriend and told her about my exhausting day. I was just using my computer and I slept earlier than usual. I hope that you guys had a wonderful day!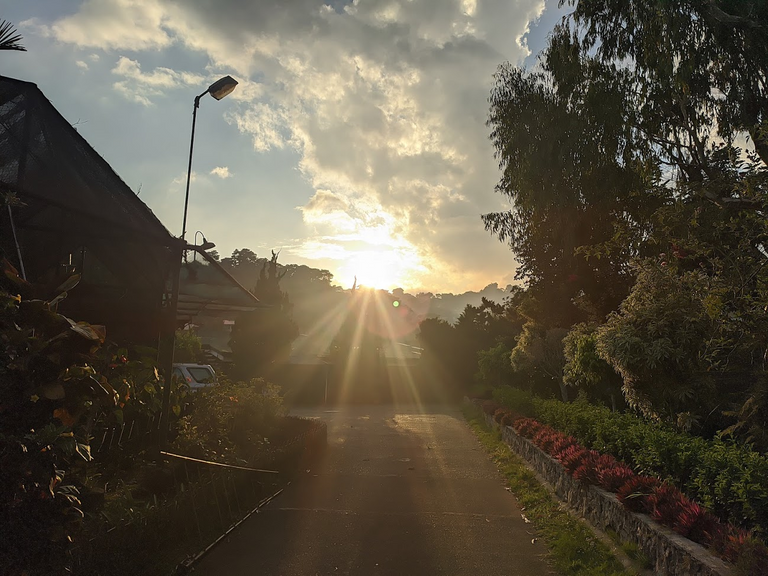 Thanks for reading and Stay safe always!
The photos used in this post are owned by me .

EARN BITCOIN CASH BY CREATING AN ACCOUNT HERE AND POSTING