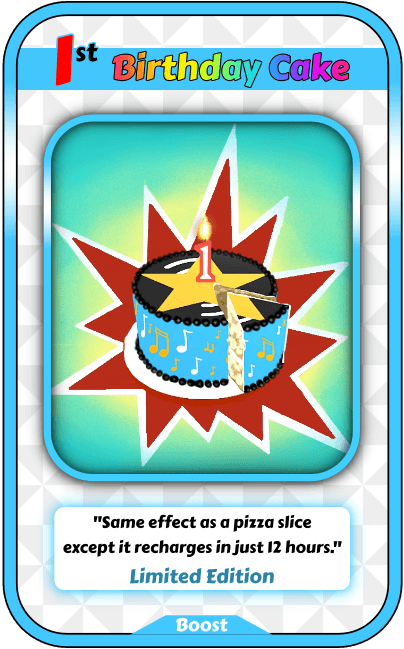 Photo from Rising Star Game
I bought my 1st anniversary birthday cake card. I will receive it just after my birthday on April 8th. :)
This card has good timing too as I was about to buy another cold pizza slice. This card acts in the same way only a 12 hour refill instead of 24 hours.
Also, it is a unique card so that will help my stats.
I bought mine with Starbits. they are actually cheaper if you buy Starbits on Hive-engine and then buy the card, as opposed to buying with Hive directly. There are only a few left that can be bought with Starbits as these cards are a limited edition print.
The color scheme matches my nail polish right now ,so that's kind of cool.
If you are interested in this fun, free game (no out of pocket purchases required and you can earn Starbits for playing) please use my referral link by clicking here. Disclaimer if you use my referral link I may earn Starbits from your playing.