Hello and welcome to all the readers.
Happy easter weekend. Hope you are having a good family time.
Today, i bought a new card pack using vibes token.
This is what i got in the pack.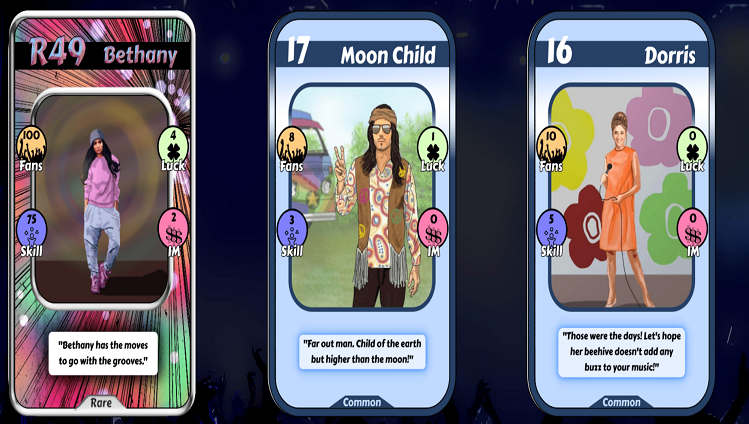 A good set of cards.
R49 Bethany - 100 fans, 75 skills
I7 Moon Child - 8 fans, 3 skills [this is my second one]
I6 Dorris - 10 fans, 5 skills.
The pack has not affected Ego much, as it was already on 15%, good number of temporary drunks are currently following me.
Ego will reduce, once they forget me :-)
I have almost reached level 47, just need 37 more XP.
Starbits accumulation has been good, since last post.
I will buy one more pack using vibes on monday/tuesday.
Updated Stats:


level 45, starbits 45795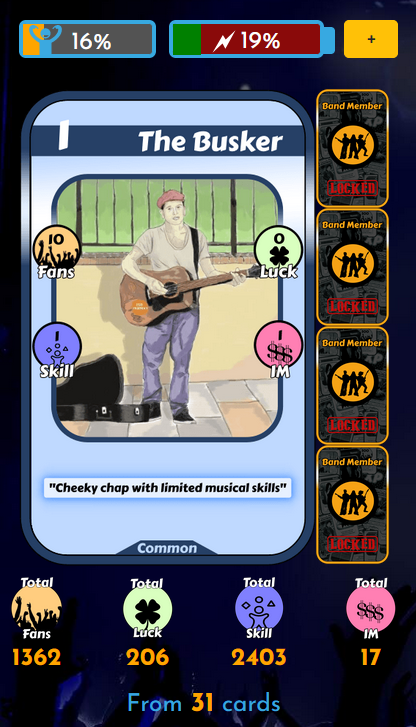 Skill - 428 from cards, 1975 from lessons
Drunks - 1147 from cards, temporary 215
Ego from fans - 1362 (215 temporary drunks)
Ego from missions - 1500 (added 110 since last post)
Total - 2862
Mission stats:


Ranking:


Gone down by 10
Overall, it was a good week.
---
Thank you for reading my post.
Have a nice day.
Farhad
[imfarhad]
Previous Rising Star Post - https://peakd.com/hive-195370/@imfarhad/rising-star-yesterday-i-did-my-first-local-festival-acoustic-tent-mission