Hello and welcome to all the readers.
This is my second post on RisingstarGame.
Have made good progress, moved 6 levels, meet a new friend called ego 🤣
I am currently on level 19, and also learning to keep my new friend ego in check.
Doing atleast one lesson a day, some days i do more than one.
Completed 400+ missions so far. 200+ Illegal Busking and 100+ Open Mic Night
My immediate goal is to complete 500 missions and 300 Illegal Busking with minimal ego.
I have almost reached level 20.
This are my stats: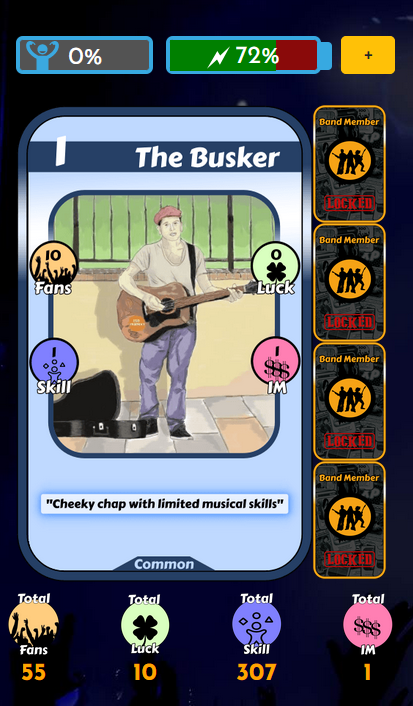 I added few more special missions:
Battlegames Friday Gig - 2
GIFT Charity Gig - 7
Withdraw 1 Gift Token.
I am happy with the progress.
that's all folks
thanks for reading my post.
Farhad Kias
[imfarhad]