Hello, new Rising Star player here. I recently start playing this idle game and got hook to it. I'm a sucker of all kind grinding/collection games.
Since I don't have much of HIVE, therefore, I did not buy Starbits, and grind myself to my first 10,000.
I had to do a bunch music lessons to keep my ego down. Finally, I have made it, and purchased my first Pack. I know buying 12 packs are cheaper, but I don't think I could make there for a while. At least I can (hopefully) have a boost with a single 3 card pack.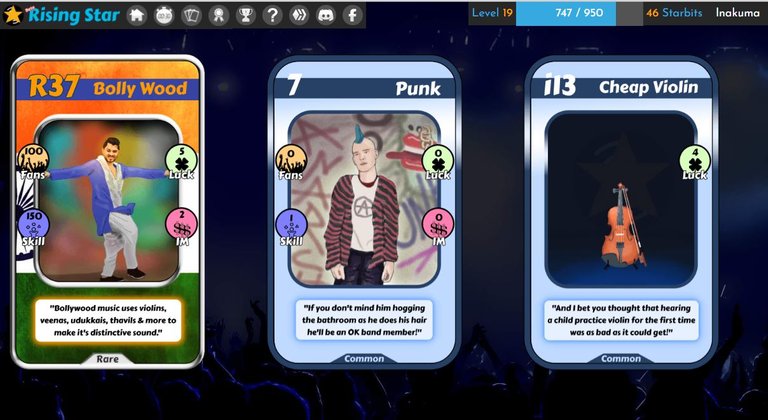 I got a rare card, Bolly Wood. I don't know how random it could be, but I got a pair of Bolly Wood and Violin? At least I can equip both of them for a better stats.
No more 1 Starbit per mission. Hooray!!