Hello, Rising Star Fans and music lovers!
I hope you will be fine and blessed as i am sharing my progress of the rising-star game on a daily basis so here is one more day of rising star game and today i bought one more pack that i opened and got rare with two common cards that i am going to share below..
R44 LOOPER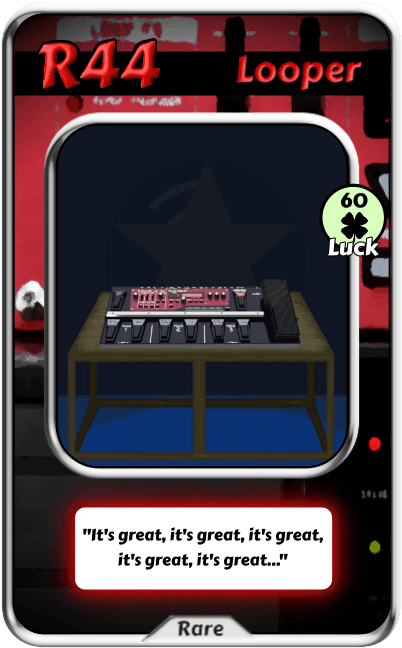 Another day of rising star game with one more pack opening today and got again a luck increasing card The R44 Looper belongs to the instrument family which seems a new entry as well as some more common cards to the collection family. Well, from yesterday two packs i got two rare cards and that cards were already available in my collection so even if you get a card that is new in your collection still it is not bad but when you get a card that you already have then it is just a like wasting of the pack.
---
---
---
PACK OPENING RESULT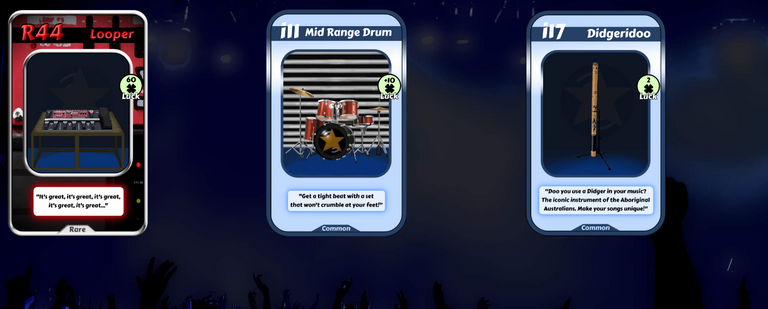 Here is the pack opening result that i bought today a half hour ago and got these 3 cards with only luck and luck. Ok so the R44 looper is new to the collection family along with mid-range drums and an i17 card which increased my luck almost 72 and added to yesterday's luck.
Total of all luck from four-leaf clovers (that last for a limited time) and permanent luck from all your cards. Luck increases the maximum number of drunks you may attract during a mission and is used in lessons to increase the maximum skill earned.Risingstar
So here you can see in the quoted text and can learn about the benefit of luck which means the luck will give you more drunk fans that will last for some time and can also increase your skill point when you complete the mission of music lessons.
---
---
---
TOTAL MISSIONS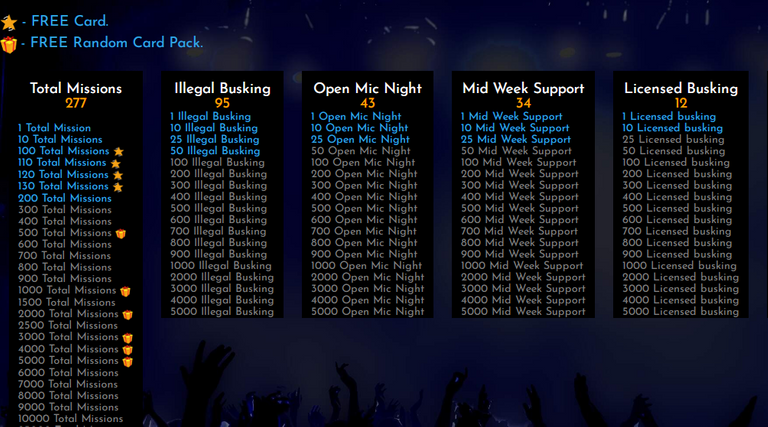 Currently, the number of missions that i completed so far is 277, and soon it will reach 300 within few days. Most of the missions are completed with illegal busking and open mic night that i completed at the start when i was new to this game but later with time i learned lots of things about this game thanks to those who guide me and teach me that how to play this game and how to balance your ego and other things related to this game. Because when you want to invest your money on a game or in coins you need to learn it well or do proper research then you can invest something but without research you will just throw your money in river same like i bought a pack of Rabona game with 50 hive worth currently round about $35+ and left that game because i can not understand and it was going to negative ROI.
---
---
---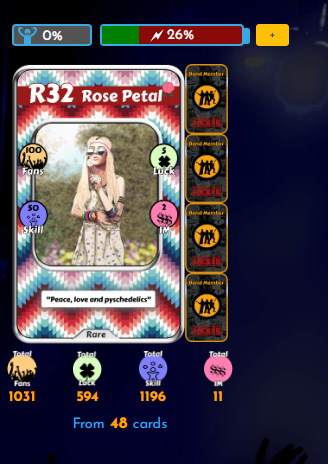 Total cards 48
Fans 1031 some are drunk and 950 are permanent
Skill 1139 increased because of the drunk fans
luck 594
Total Im 11
These are the current progress of my daily game well, i earned some Starbits also in the last two days and now aiming to get hold some starbits in the hive engine for Starbit millioner mission later i will ask something about this mission so better to start saving from now and will buy something at cheap price.
---
---
---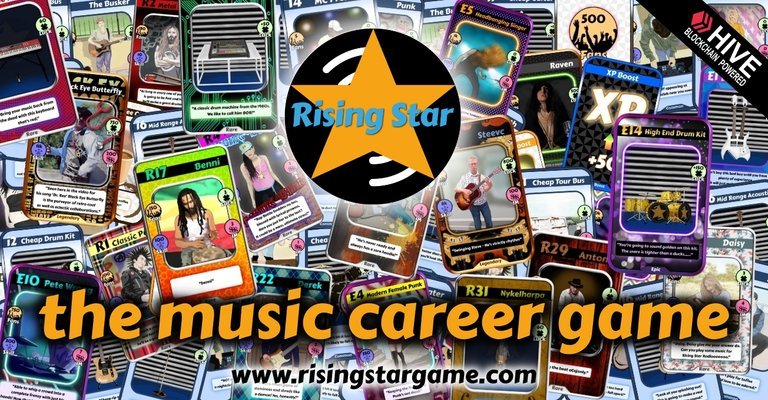 image from Risingstar
Want to play the Rising star game? then join here
Thanks For visiting my Blog
Best Regards @moeenali