Hello, Rising Star Fans and music lovers!
I hope you will be fine and blessed as i am sharing my progress of the rising-star game on a daily basis so here i am going to share more about the rising star game like the starbit earning, level progress, and other things etc..
SATURDAY HEADLINE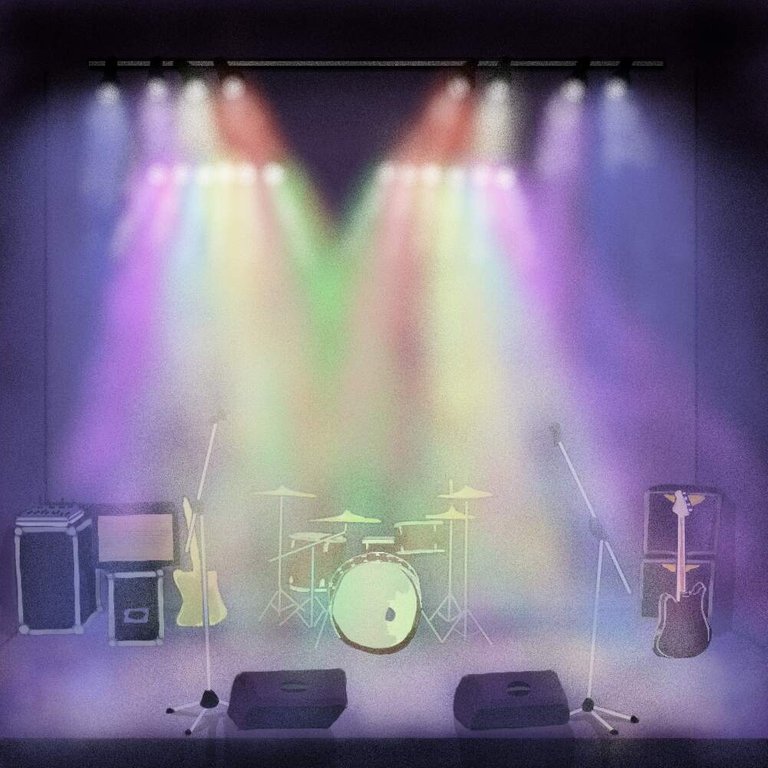 Well, its been two months that i started the rising star game and at the start, i don't know about the game that how to play this game as i have seen lots of people were sharing their post about this game so i tried it and login in the game but to be honest i did not got anything about this game that time same like the rabona and dcity game. But later on i learned lots of things about this game and still in the learning phase thanks to my friends who helped me alot and now i have completed all the missions in home town map in which i am mostly doing the SATURDAY HEADLINE mission.
---
---
STARBIT

Well, i earned round about 40 to 50k starbits but i bought packs with starbit earning but now i realized that buying packs with starbits token is cheap but also expensive because if you are preparing yourself for the starbit millionare cards and mission then you need to save your starbit earning and today i realized that i will start saving the starbit even i will buy starbits from now to save it for the millionare mission. Still i am too far from doing that mission because for that mission it needs to be a 50 level and holding 1 million starbit in hive-engine that i am going to start saving and will hold it in hive-engine..
---
---
DASHBOARD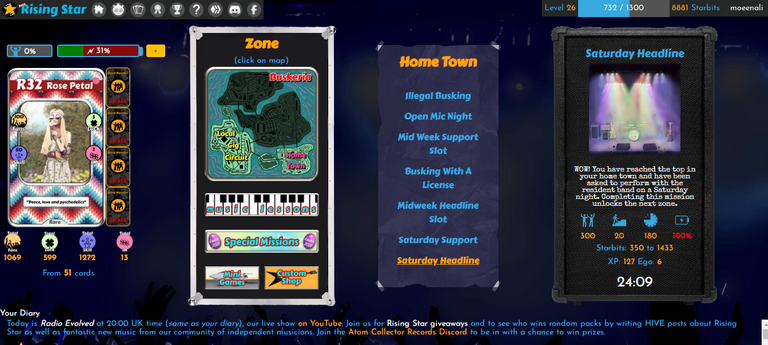 Well, here is my dashboard where you can see lots of things like the energy capture rate, the ego, and other things including fans, skill point, luck and IM. Currently, the fans and skill points are balanced which can maintain my ego but sometimes the drunk fans become a big headache which boosts the ego, and then i am getting low starbits by doing the Saturday headline mission.
Total cards 51
Fans 1069 some are drunks and others are permanent
Skill 1272 increased because of the drunk fans
luck 599
Total IM 13
---
---
---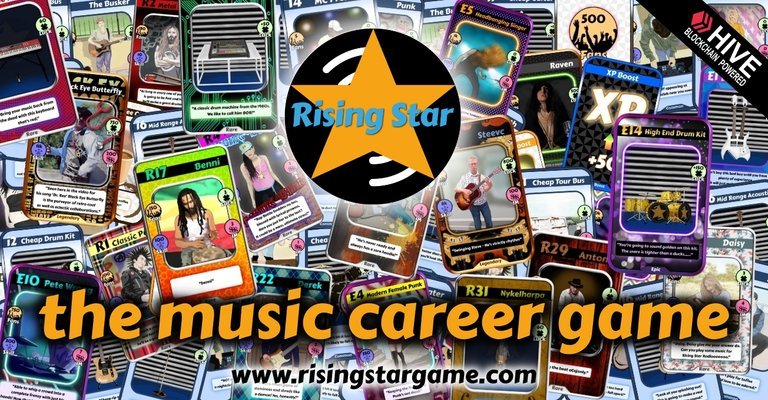 image from Risingstar
Want to play the Rising star game? then join here
Thanks For visiting my Blog
Best Regards @moeenali