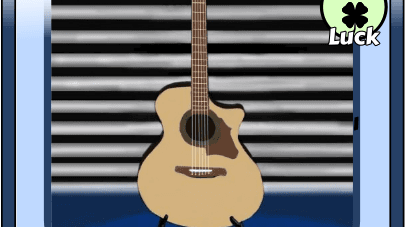 ---
My 16th Rising Star Post

with Patrick Simpson
Hello Music4life!! My name is Patrick Simpson.
Since yesterday I have completed some more lessons
I am going to hang out for awhile building up my starbits so I can get some more pizza boxes and pizzas....
I also want to grab some more instruments before moving onto the Saturday Night Headline.
If I remember right, once I complete that mission I will be able to play on another map....
I don't want to Just yet.
@jfang003 Thanks for the help! I too was thinking about getting me some more pizza boxes and so forth!
PEACE AND LOVE TO YA!!!!!
Anyways....My results so far in this game
I am currently at level 24 with a score of 998/1200 and I have 6036starbits.

Below Is My Current Card Collection
1) Buster x2
2) Cheap car
3) Mid Range Mic
4) Pizza Box
5) Brit Popster 10
6) Record Producer 11
7) Moon Child 17 x2
8) Goth 6
9) Punk 7
10) Glam Rocker 8
11) Dodgy Manager 9
12) i6 Mid Range Acoustic
13) 12 The Ego
14) R45 Mandolin
15) R37 Bollywood x2
16) i20 French Horn
Be Safe!!Until Tomorrow
When I Will See Yas Again...
Keep Rocking and Plying Rising Star!!
Peace and Love to Yas!!
---
▶️ 3Speak