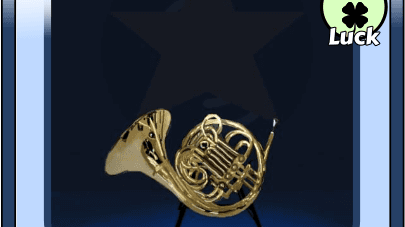 ---
My 15th Rising Star Post

with Patrick Simpson
Hello Music4life!! My name is Patrick Simpson.
Since yesterday I have completed 3 guitar lessons and 1 singing lesson.
In between I complete all the Saturday Supports reqiured to move forward as well.
When my energy is too low I complete illegal buskers and open mic's to hopfully grab some free pizza's.
I have noticed that is where I usually get them.
My plan this week is to take more lessons and hopefully I will be able to grab hold of some more instruments.


PEACE AND LOVE TO YA!!!!!
Anyways....My results so far in this game
I am currently at level 24 with a score of 998/1200 and I have 6036starbits.

Below Is My Current Card Collection
1) Buster x2
2) Cheap car
3) Mid Range Mic
4) Pizza Box
5) Brit Popster 10
6) Record Producer 11
7) Moon Child 17 x2
8) Goth 6
9) Punk 7
10) Glam Rocker 8
11) Dodgy Manager 9
12) i6 Mid Range Acoustic
13) 12 The Ego
14) R45 Mandolin
15) R37 Bollywood x2
16) i20 French Horn
Be Safe!!Until Tomorrow
When I Will See Yas Again...
Keep Rocking and Plying Rising Star!!
Peace and Love to Yas!!
---
▶️ 3Speak