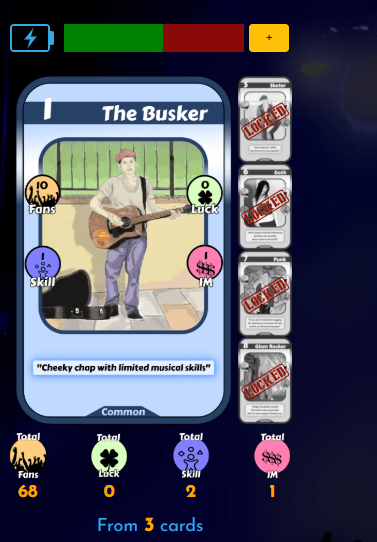 I have been playing the game for 24 hours now, well not 24 hours straight, but was 24 hours ago I started playing
I have managed to get up to level 4, hopefully level 5 by the end of the day
It is a bit addictive and I think it's because of the levelling and wanting to make your character better at what they do
I have managed to buy a coffee cup, 50 extra fans and a 1 skill boost card – Baby steps, from the marketplace, I got these cards for a fraction of Swap-Hive, it is definitely worth scrolling through the market and at the cards because people sell them at different rates and every now and then a great deal jumps out at you.
I will be visiting the market often
I know the cards are small fry in the scheme of things, but I did manage to get all three for under.8 of a swap hive, so still a bonus in my books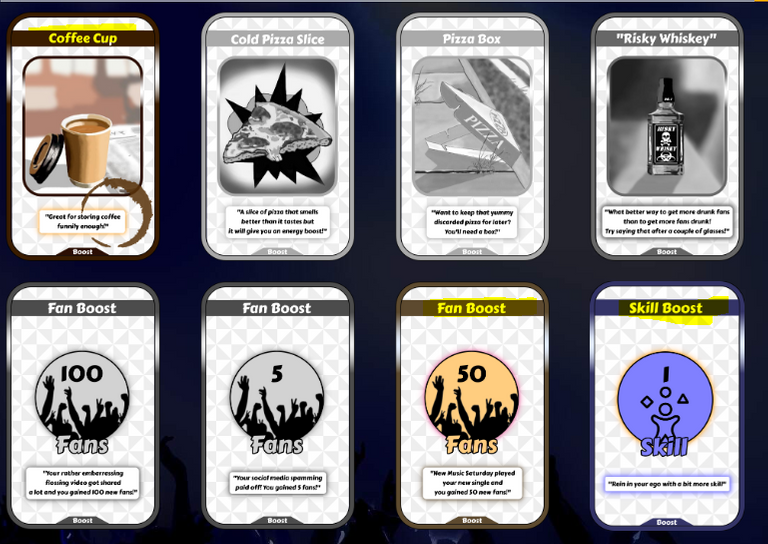 I am starting to see the benefits in buying cards, especially when level increases and other missions can be undertaken
So far I have completed 29 missions in total - 11 Illegal Busker missions and 18 Open Mic Missions, I cannot do the Mid week support until I am level 5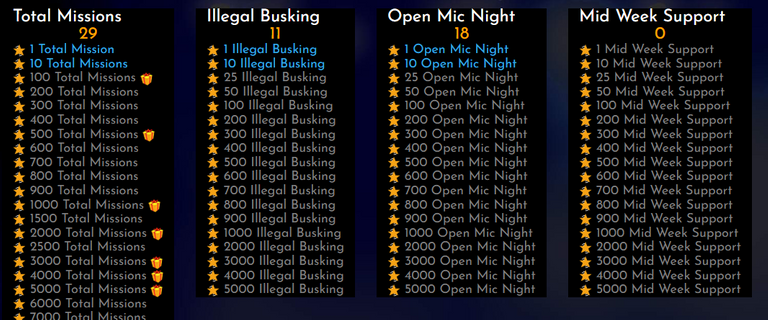 I like the unlocking of extra missions as the levels go up.
I will be looking at getting an instrument card and possibly another character card a bit later down the track as I go along.
Currently I have only 684 Starbits, but it's all about slow accumulation
My experience so far has been really enjoyable, and for those of you that don't mind time based turn games, this is great to have running in the background while undertaking other tasks, like writing Blog Posts about @RisingStar
I do recommend this game as it is a no cost start-up and you can earn along the way, choosing to put your earnings into upgrading your character skulls etc until you become a mega star.
I can see the marketplace for cards becoming quite a huge bonus as well
So if you haven't jumped on the #risingstar band wagon yet, what are you waiting for?

The HIVE Guide:
Do you want to have a FREE comprehensive Tool to navigate your way around HIVE
Click the Banner below and start your training today