Buying 12 3CardPacks & State Of My Rising Star Game
Hello friends.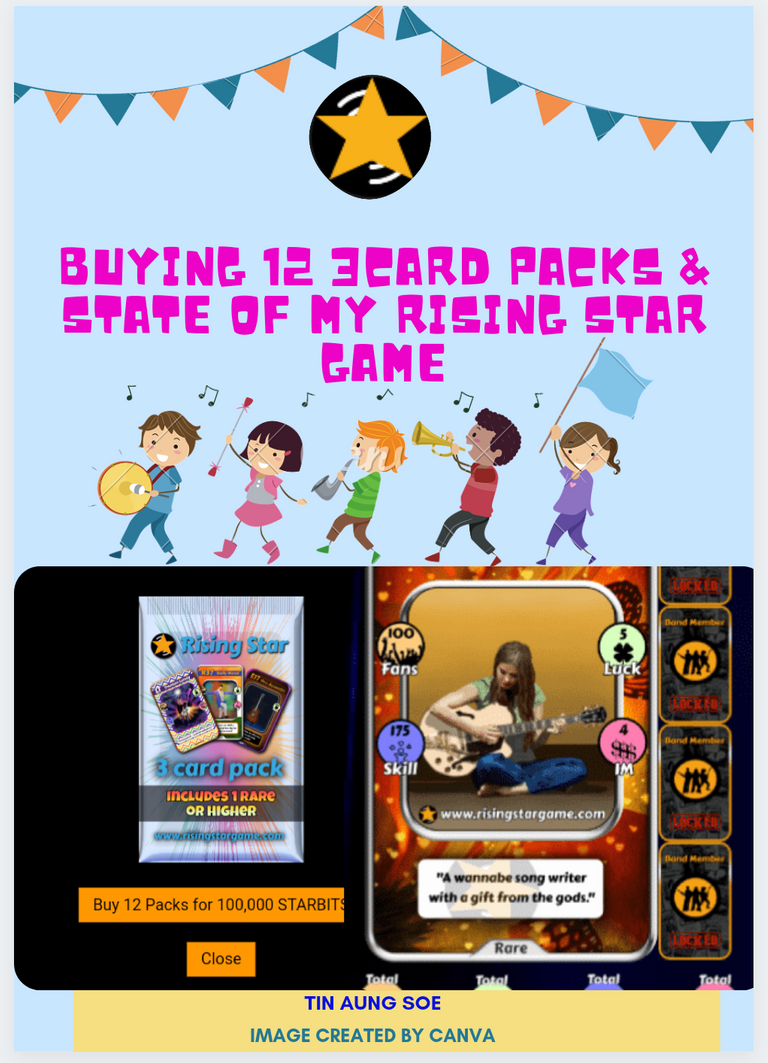 Today, I bought 12 3 Card Packs for 100,000 Starbits to play more Rising Star Game.
I received 36 Cards with 100K Starbits.
These 36 cards include 1 Epic card, 12 Rare cards and 23 Common cards.
The Epic card is an E28 Xylophone with Luck 200.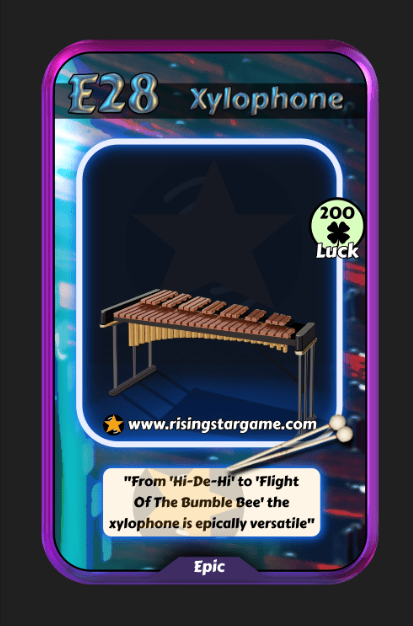 In Rare 12 cards, some cards are same cards.
I don't describe about each 1 card separately.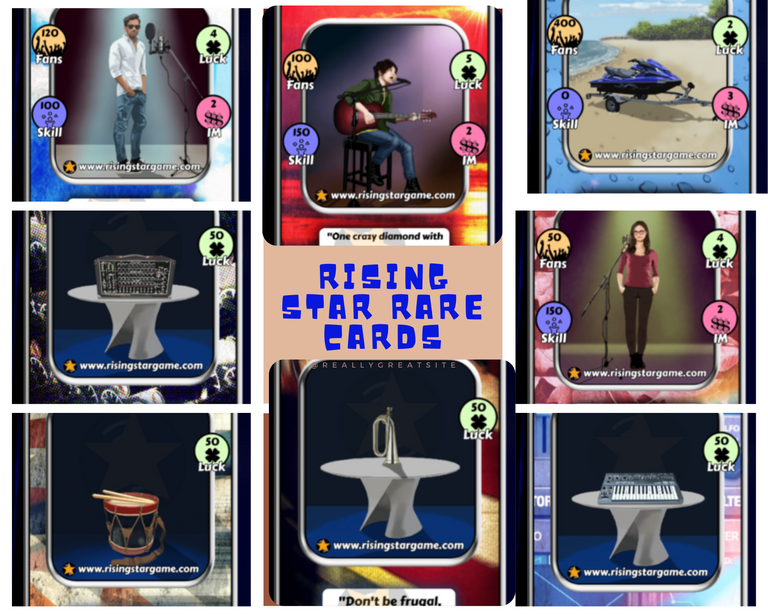 I now have a total of 57 cards in my Rising Star game.
These 57 cards have 1325 Fans, 764 Luck, 1452 Skills and 28 IM.
There are more Fan than Skill, so I need to do more Music Lessons to improve my skill.
Capital in Rising Star Game now has HIVE 10 and Starbits 140475.
About 20,000 Starbits earned by Missions are temporarily lost due to the Drum Fair Mission.
If I become a Starbits Millionaire later, I will do the Drum Fair Mission again.
This is just a rough content of my Rising Star game.
How are you?
Thank you for everything.
Tin Aung Soe
[Burmese]
မင်္ဂလာပါ မိတ်ဆွေတို့ရေ။
ဒီနေ့တော့ Rising Star Game ကို ပိုမို အားစိုက် ကစားရန် 3 Card Pack 12 ခုကို Starbits 100000 ဖြင့် ဝယ်ယူခဲ့ပါတယ်။
Starbits 100K ဖြင့် 36 Cards ရရှိခဲ့ပါတယ်။
၎င်း ၃၆ cards ထဲမှာ 1 Epic card, 12 Rare cards and 23 Common cards များ ပါဝင်ပါတယ်။
Epic card မှာ E28 Xylophone ဖြစ်ပြီး Luck 200 ပါရှိပါတယ်။
Rare 12 cards မှာ အချို့ cards များသည် ပုံစံတူ cards ဖြစ်ကြသည်။
1 card ခြင်း နှင့် အကြောင်းအရာများကို ခွဲခြားပြီး မဖော်ပြတော့ပါ။
ယခု ကျွန်‌တော်၏ Rising Star Game ထဲမှာ စုစုပေါင်း 57 cards ရှိပါပြီ။
၎င်း 57 cards မှာ 1325 Fans , 764 Luck , 1452 Skills and 28 IM ရှိပါသည်။
Skill ထက် Fan ပိုများနေသည့်အတွက် Skill တက်အောင် Music Lessons ကို ပိုမို လုပ်ဆောင်ရပါဦးမည်။
Capital in Rising Star Game မှာ HIVE 10 and Starbits 140475 ရှိသွားပါပြီ။
Missions များ ပြုလုပ်၍ ရရှိခဲ့သော Starbits 20000 လောက်ကတော့ Drum Fair Mission ကြောင့် ခဏ မြုတ်နေပါသည်။
နောင်အခါ Starbits Millionaire ဖြစ်လာလျှင်တော့ Drum Fair Mission ကို ထပ်မံ ပြုလုပ်ပါဦးမည်။
ဤသည်ကတော့ ကျွန်တော်၏ Rising Star Game အကြောင်း အကြမ်းမျဉ်းမျှသာ ဖြစ်ပါသည်။
မိတ်ဆွေတို့ရော ဘယ်လို အခြေအနေ ရှိကြပါသလဲ။
အရာအားလုံး အတွက် ကျေးဇူးတင်ပါသည်။
တင်အောင်စိုး
---
---