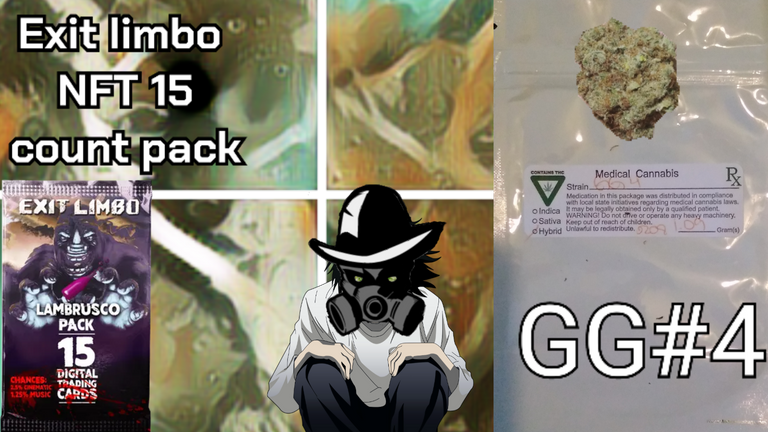 As the WAX NFT market is nearly impossible to predict by design this NFT launch came out of left field Exit Limbo was an NFT collection I was familiar enough with to take a chance on a $22 pack (resale) To do a NFT unboxing and review. While a risk This collection has been going fairly quickly through its outlined roadmap next step being their Game integration.
Exit Limbo launched a new series of digital trading cards based on WAX blockchain.
Exit limbo is a neo-retro side-scrolling beat 'em up with adventure elements, currently in production. In the game you play as Mr. Rhino, a disturbed, tortured and furious anthropomorphic rhinoceros who finds himself catapulted into an alternative parallel of his home town on his way back from work.
The disfigured city is now populated by his inner demons which manifest themselves in the form of bizarre undead creatures.
Unboxing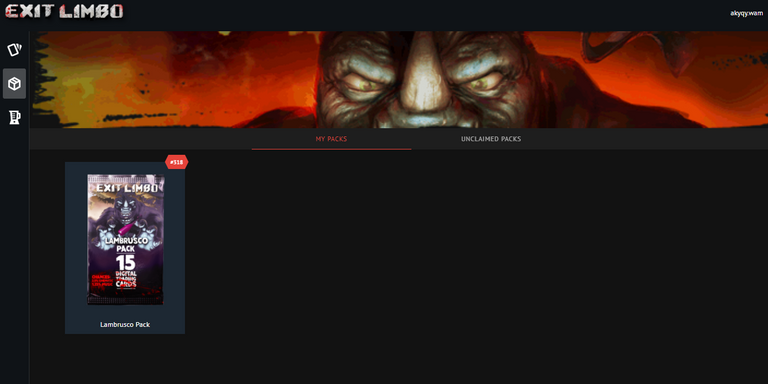 For those unable to unbox sometimes its their own website with this feature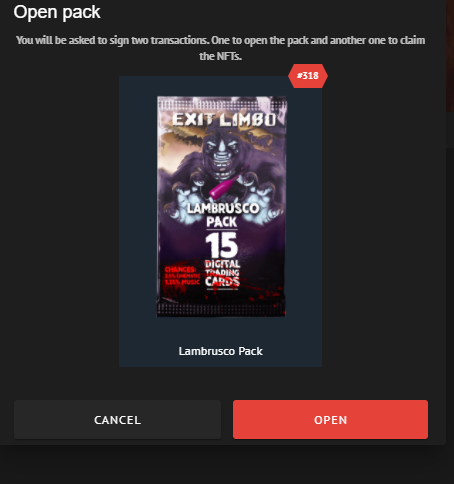 This is what happen with this collection unbox able only on their site not on Atomic hub or NFT Hive.
Results
16 NFTs total a Bonus token 1 Mythic, 3 Epic, 6 Rare,3 uncommon, & 3 common NFTs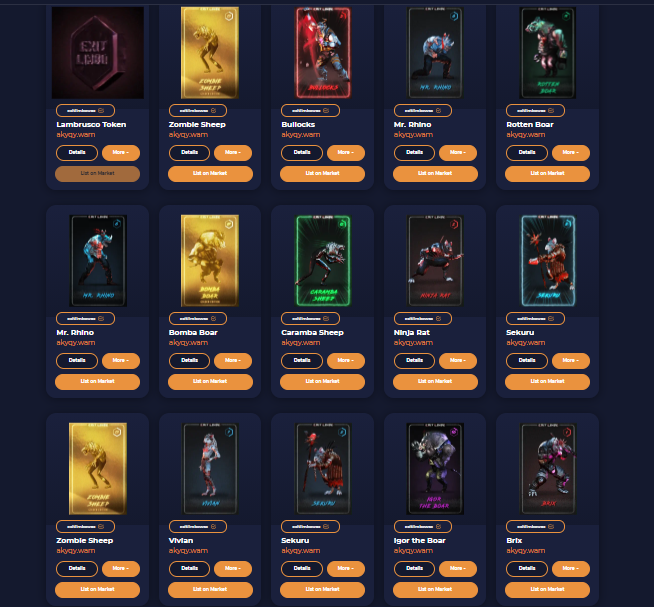 The market is a peer to peer system meaning I need sales on the market of certain assets to properly value them. From what I can calculate minus the mythic NFT is a loss totaling around $10 USD as I was late to purchase my pack if someone got to buy them directly from the company it would have been a good purchase.
That being said my rarest NFT the Mythic version is surprising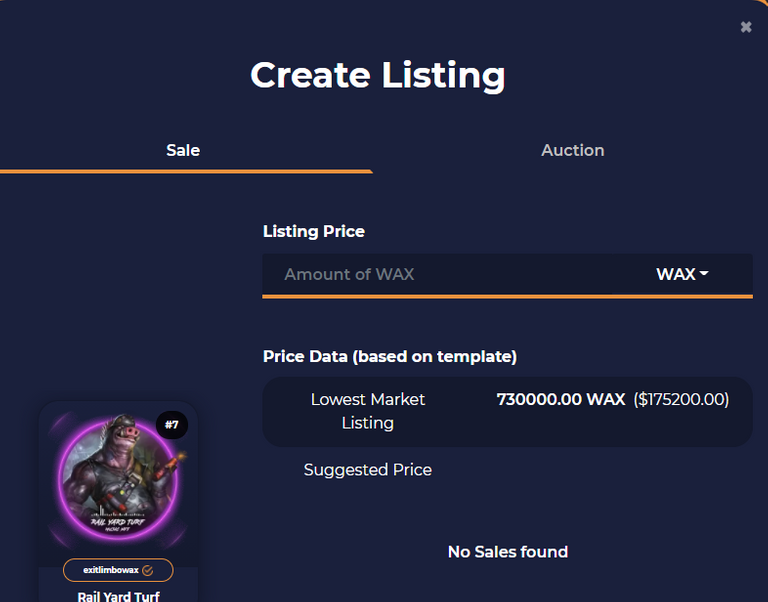 This is the cheapest market listing the first edition is marked for over $200,000 the second listing is slightly lower and the price above over $175,000 is the cheapest 7 of these NFTs exist. I would love $100,000 but I'm realistic and as this is the case for now I cant actually say the price is even close to right. I will wait for another listing or god forbid a sale at this price to be able to list mine and know that the price isn't an over exaggeration.
Assuming that its even $100 or as little as $10 I will at least break even.
Given that this collection has sold so quickly and the fact they may have just handed me the economic equivalent of a few gold bars in one NFT. As well as the fact that their game integration is the very next step I give the Exit Limbo 15 pack of NFTs a rating of
4.9 out of 5
It will be a 5 out of 5 if someone gives me $100,000 USD but I'm realistic best case scenario and the world isn't broken I get $100 meaning its literally less the 100th the listing prices and I still profit over $80
Gorrila Glue unboxing
Not from the classy dispensary as usual I went to the closest one why I dont usually do unboxings of their products is actually rather simple. Their containers are simple bags that are not sealed its ok but not quite the same experience.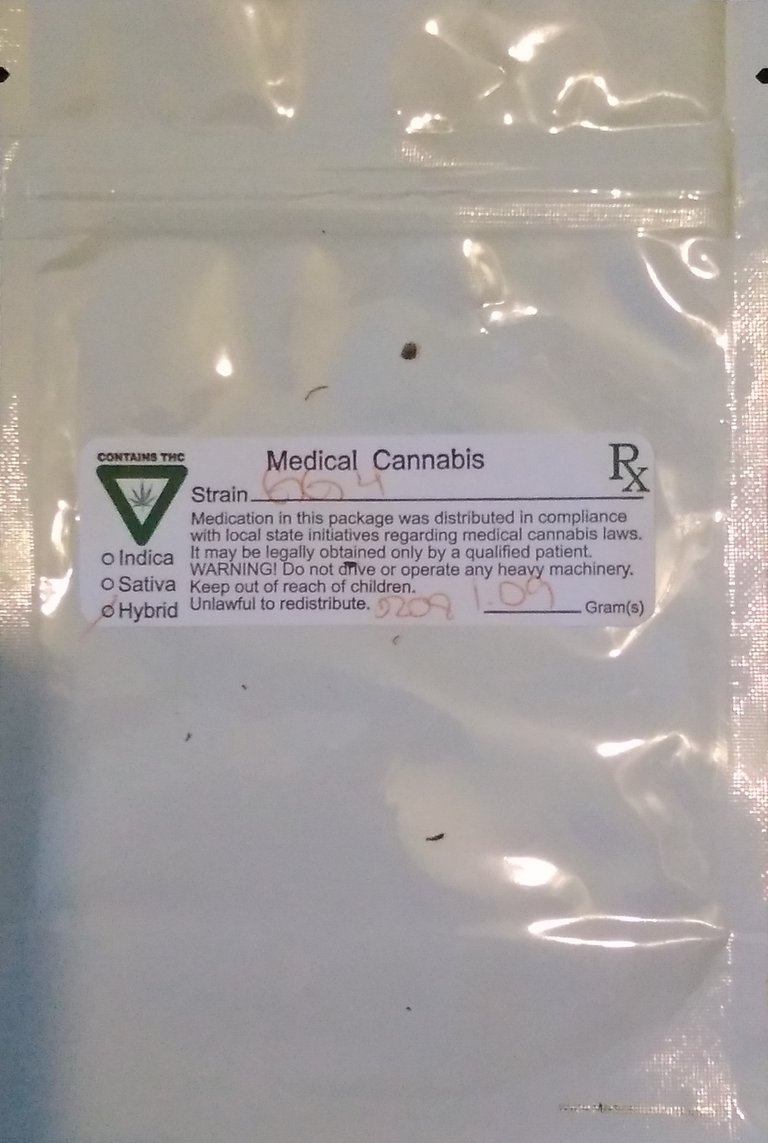 Indica Dominant Hybrid - 60% Indica / 40% Sativa With a staggering THC content of 25%-32%, My favorite strain hands down always does the trick I can even tell the smell of this strain specifically.


Any stoner worth their salt has heard of this strain at the very least, Last fall my older hill billy friend that grows outdoors in a fenced off area had an 8 foot 2.4384 Meter plant. Towards harvest you could smell the plant at least 0.25 miles 0.402336 Kilometers away.
Collect social hits main page for wax dapps
The first social nft collection completion site is moving forward with their project quite quickly just signing in daily can earn you crypt or nfts and completing nft collections roadmap is expanding their plans to allow for rewards with value soon
https://collect.social/referral?r=akyqy.wam
Single claim airdrop
I try to include a single claim airdrop url for WAX wallet users containing free NFTs, It may only be claimed by the first lucky person to click the link. After claimed once the URL will no longer be active.
https://wax.atomichub.io/trading/link/50982?key=5J84xd2oxmeyonRdz5XgvysGiHJPHxT3VPyUB9jsgWYd4RPbCXX
Please let others know the link has been claimed in the comments it helps
4/20 Air Drop
Sorry to sound like a broken record about this but I'm just making sure all my readers know this 4/20 I'm doing my second NFT airdrop. First 42 people to leave their WAX wallet address on my Weedcash post on 4/20 Titled 4/20 airdrop get exclusive event only NFTs & a NFT joint with WAXP reward to burn.
More free wax nfts try either of these services that could be really helpful for new users looking to get more assets.
https://alienworlds.io/
If you want to purchase any of my thousands of NFTs they can be found here including Splinterlansd, the new alien horrors, Bitboy comics, legends of NFT, & Exit Limbo.
https://wax.atomichub.io/explorer/account/akyqy.wam
Biggest news to come from a HIVE front end on WAX, Rising star has started selling on WAX untraditionally not by directly listing there either. For those unaware several of Hives games and front ends have issues when built through Hive engine integrating with other blockchains. Wrapped systems usually being a temporary solution however Rising star found a non traditional workaround using discord Not perfect but I'm happy they thought of this Ill begin with a second write up for today going through all of it but for those needing immediate answers
https://peakd.com/hive-195370/@risingstargame/buy-packs-with-wax
Or if your still not profiting from this free hive game might want to start
https://www.risingstargame.com?referrer=chubb149