This morning while I was sleeping I was awakened by the intense sound of raindrops hitting the roof of a piece, even though it was 10 a.m. and I had to get up anyway I wanted to sleep another hour. Without further ado I got out of bed to go and see how my plant was, I know I dream and I seem obsessive with my articles about my plant; but I am proud to see how much he grew with all the dedication and care that I gave him.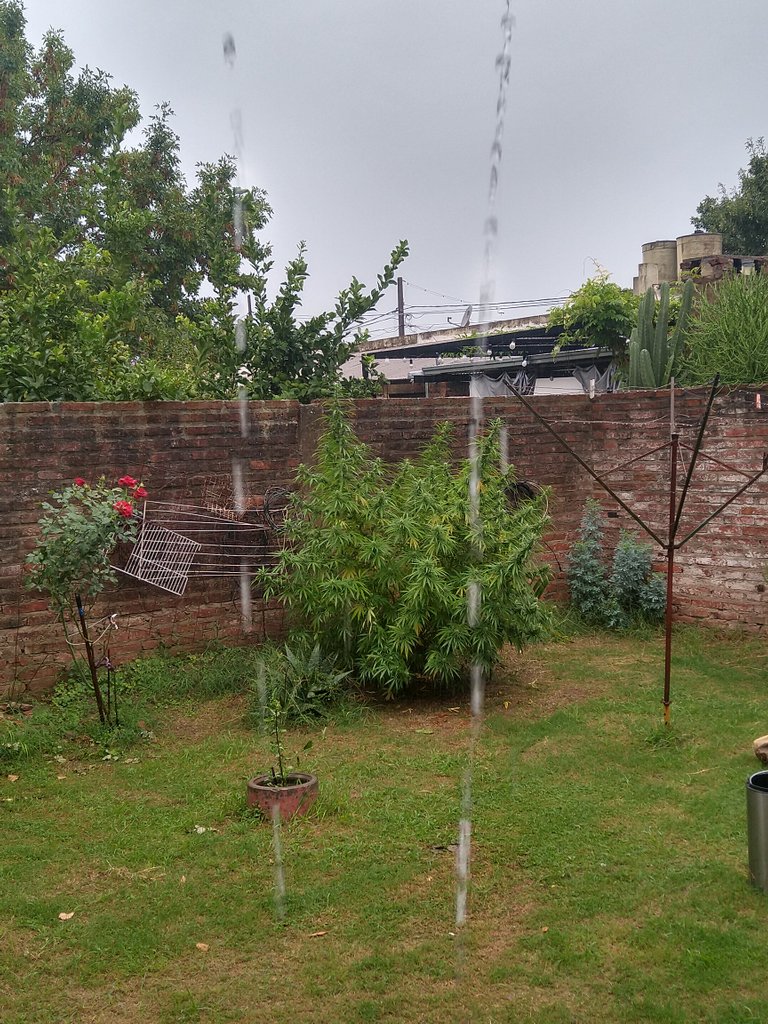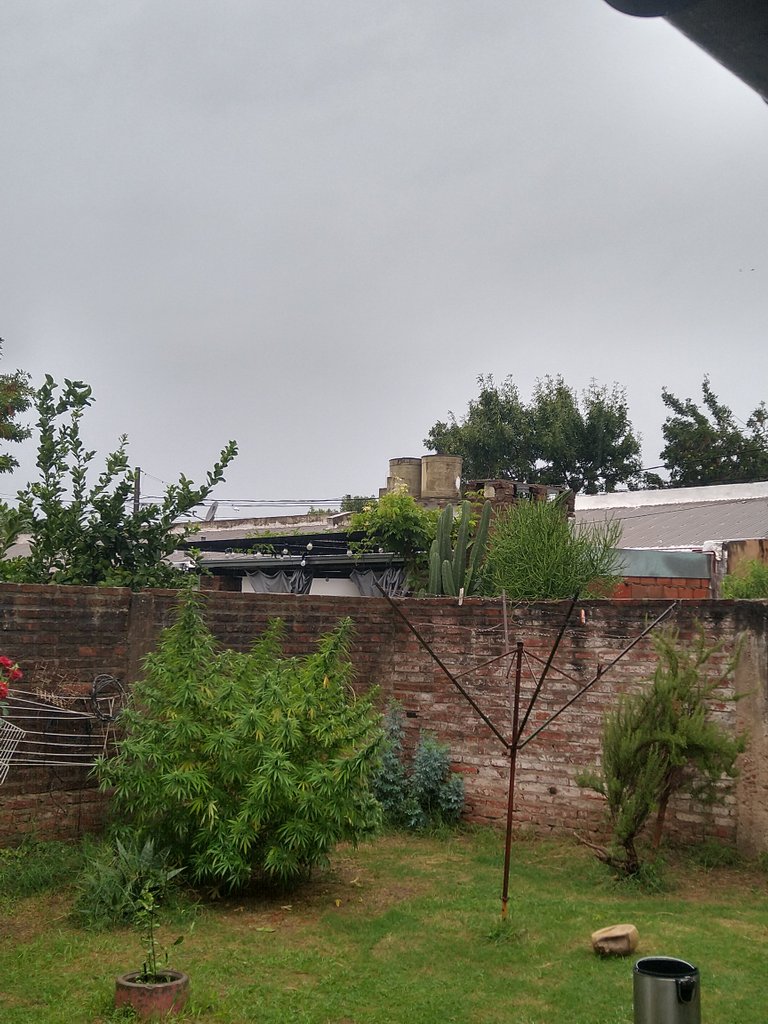 In my city it is incredible how the climate changes, because despite continuing in summer that the rains should be more intense, they only last a few minutes and then the sun rises. I'm beginning to believe that Santa Fe is the ideal city for growing this beauty, its intense heat and high humidity favor growing outdoors.
I did not expect it to rain two consecutive days in my city so I did not miss the opportunity to take some good photos of how beautiful this babe looks.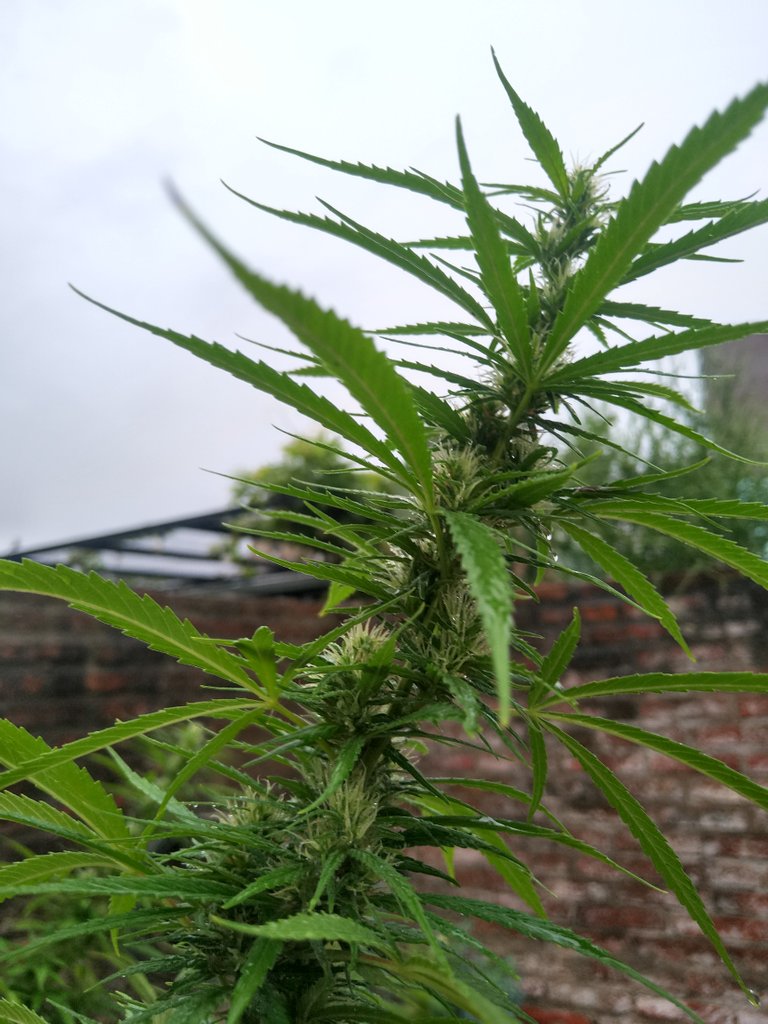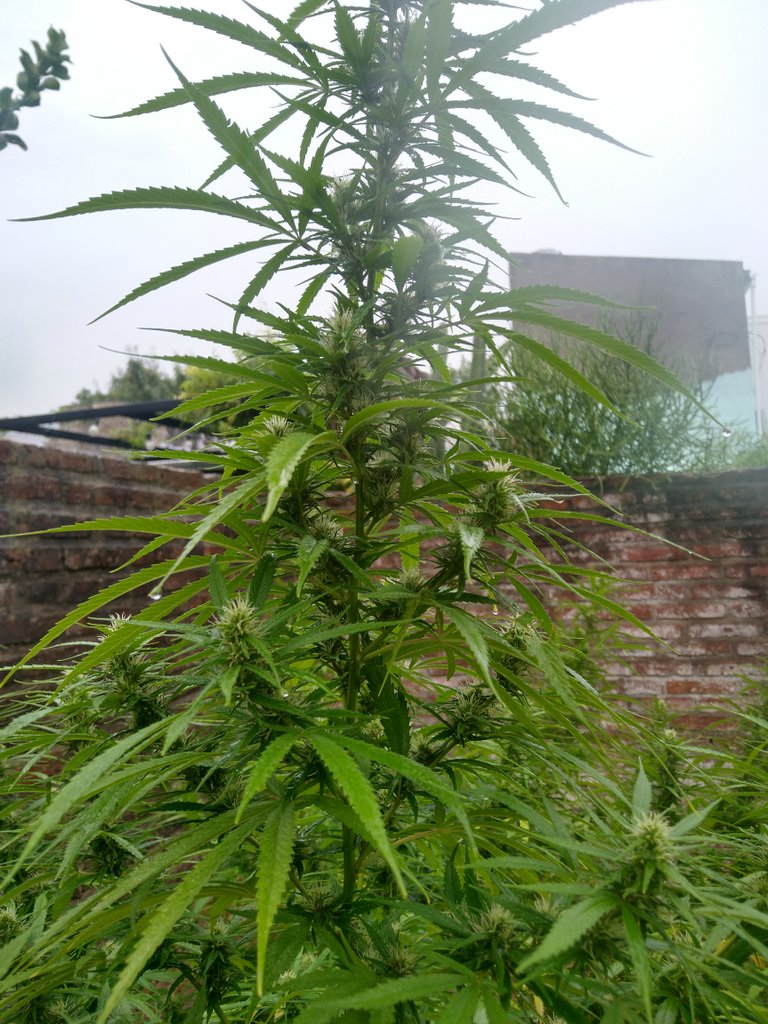 I put on my jacket and observed how the buds are, I tell them that a branch is falling due to the weight of the buds, which is a good indication for the harvest date, I wonder if they will be strong or soft when smoked . What I can confirm is that the aroma is very addictive, much more than an expensive perfume, in addition to the fact that the plant is already over two meters in height.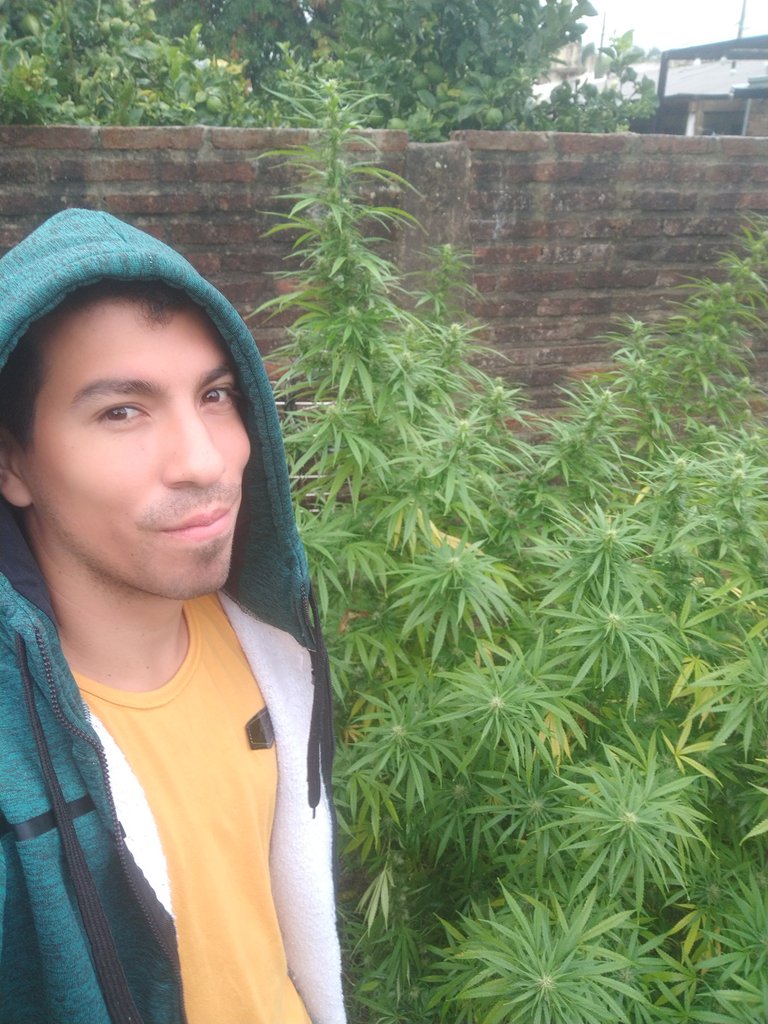 ![asi (11).jpg](UPLOAD FAILED)

Remember, if it is natural it is better !!!!