After constant hot days and high temperatures, today the rain woke me up, although the soil was not so intense and the plants need it to continue growing.
For some moments it seemed that it would rain for hours but it was only a few minutes, for me it is a relief that the rain stops because the streets of my city are flooded.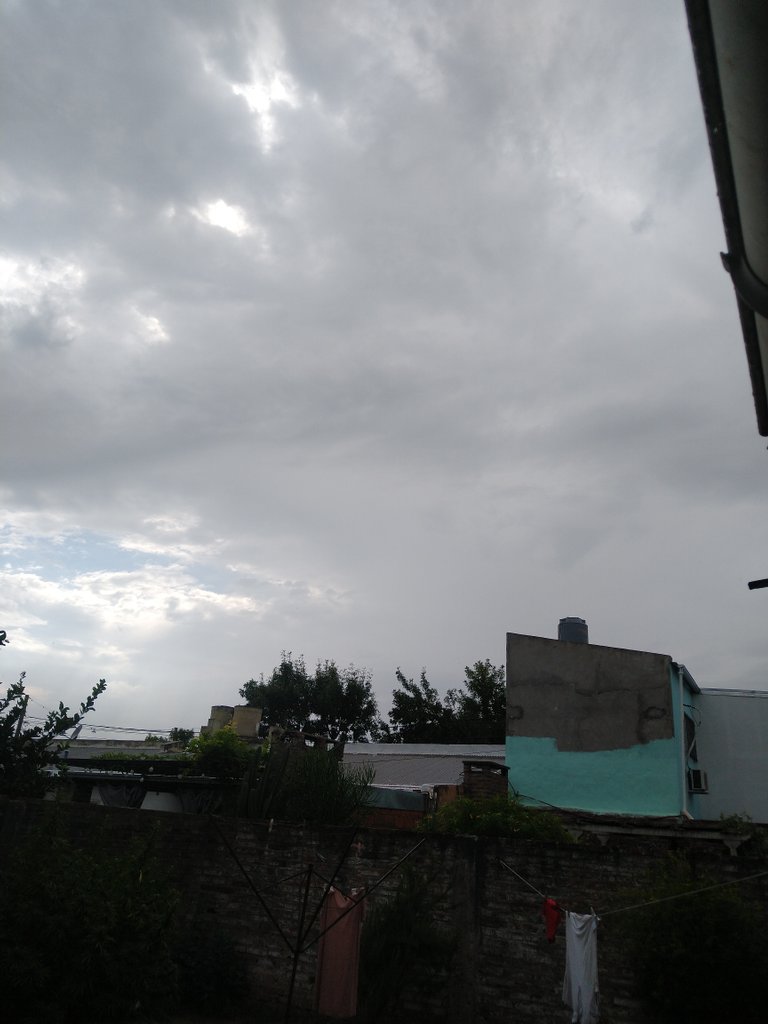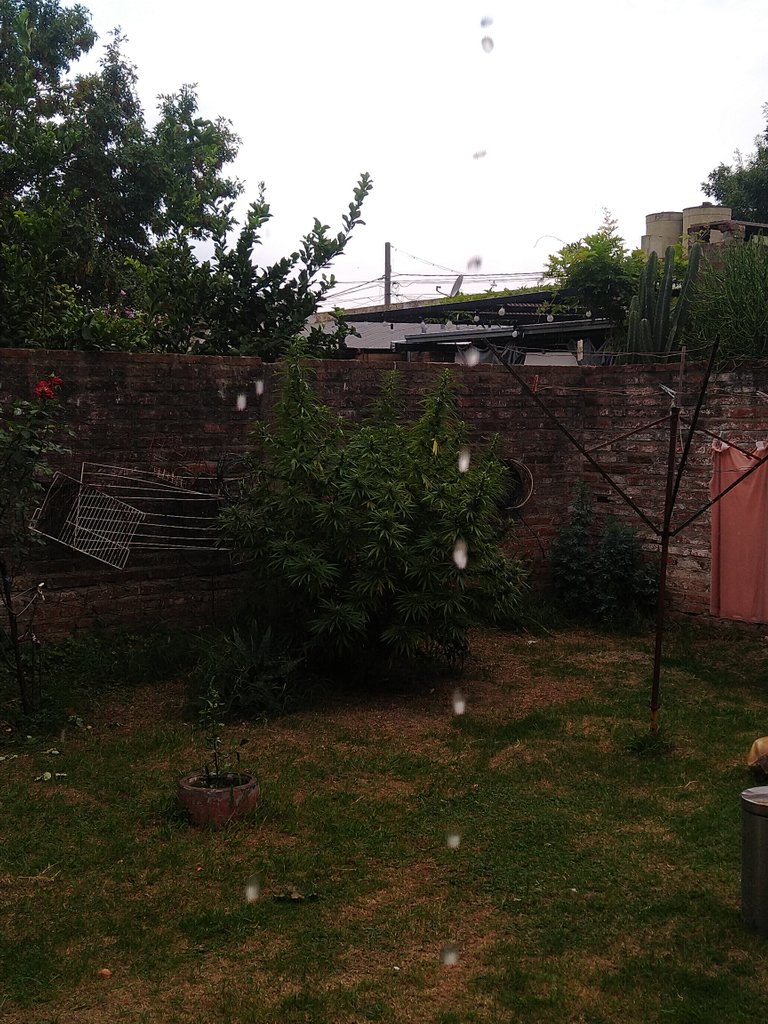 Who would think that the weather is so unpredictable in my city, sometimes it rains non-stop and then the sun comes out, all in the same day. These days are special to drink mate and eat something sweet while appreciating the fresh air that moves the aroma of the plants.
Although they are also ideal for a smoke in the quiet of the evenings, sometimes I sound too poetic and absurd, hahahaha.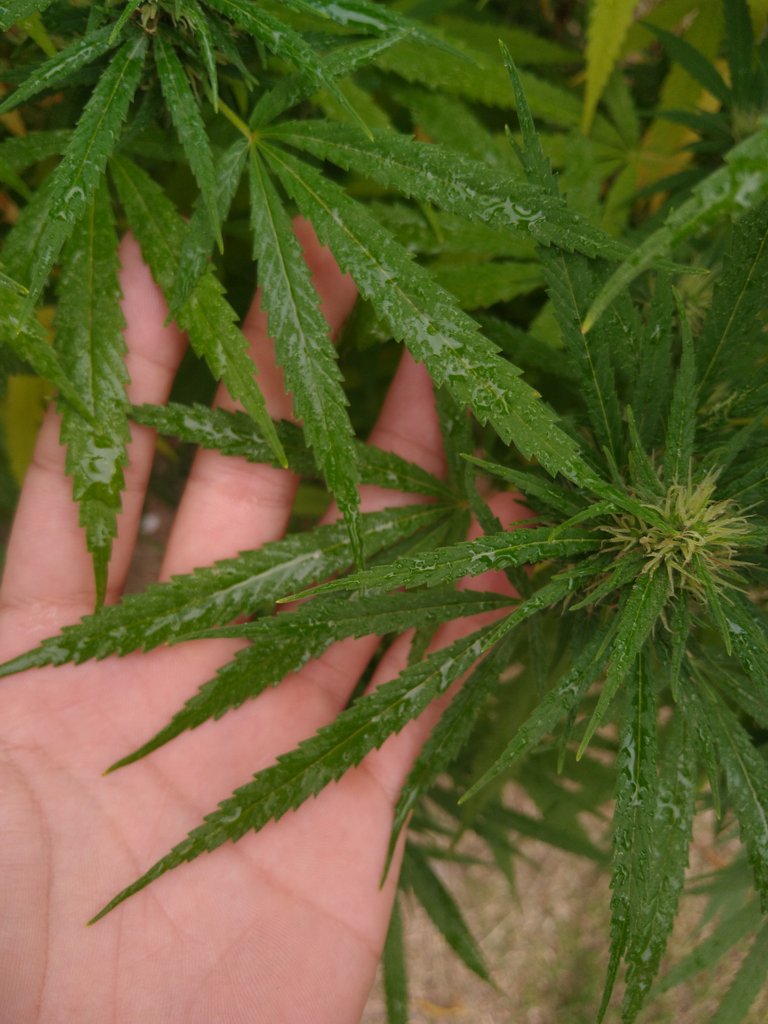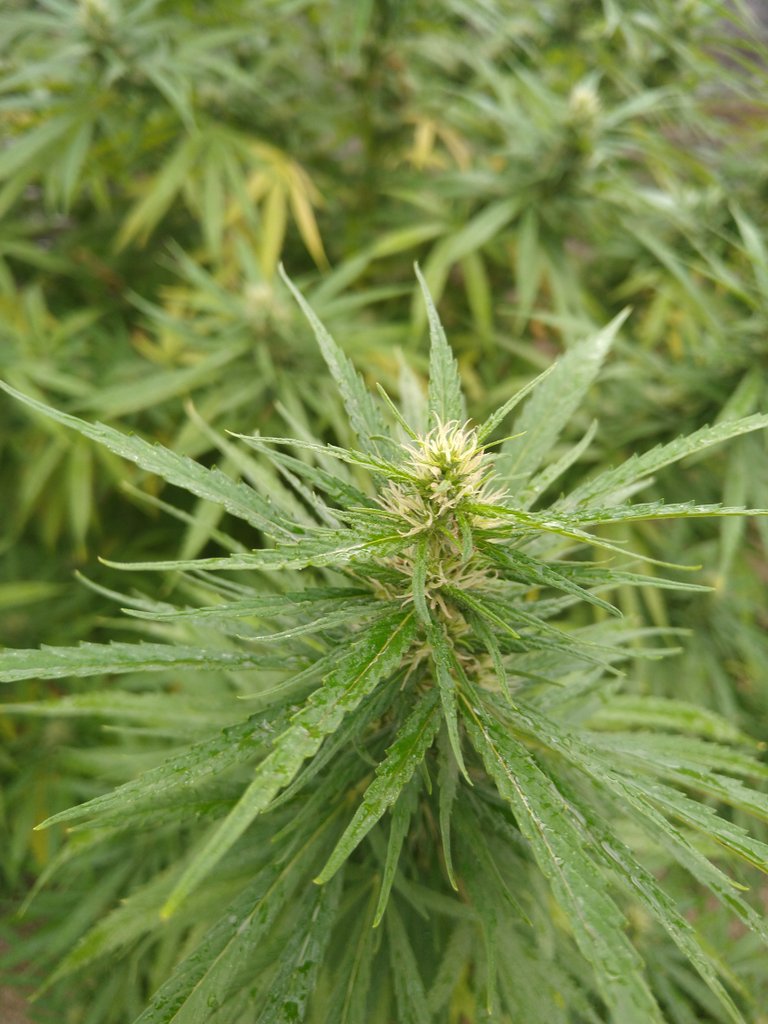 My mother took one last photo of me to show how giant the plant is compared to my height, to simple photos for a giant but in person it is much more. My mother has no problem growing these plants because she loves to have a garden full of flowers and greens.