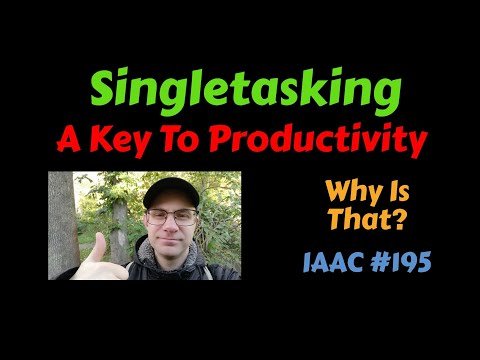 ---
Hi there and welcome to my vlog, my name is Erik Gustafsson and I go by the handle @flaxz on DTube, CTPtalk and Hive.
Note: I had to upload the video to Youtube before publishing to DTube since their upload failed twice.
Singeltasking - A Key To Productivity - Why Is That?
In this video I talk about Singeltasking, what it is and why it is very important for productivity.
So basically singletasking is the opposite of multitasking, which our brains are not really able to do, they can do taskswitching though, and for certain tasks that goes just in the split of a second, and in many cases it elevates our stress quite a bit.
But if you are working on several things at once and most of them requires your full attention, switching between them means you can not keep your full attention on any of them, and this hurts your productivity and you make a worse job, and all the while taking a longer time to complete.
This is where singletasking comes in, by doing one task at a time, giving it your full attention without interuption, you do a better job and it also takes less time to complete, and when one task is done you move on to the next until they are all done.
I also have to admit that while I have been trying to plan things like this, the total mess of the last week I have not kept that up the way I should, taking me even more time, so it's something I need to work on too.
Watch the video to get more details.
I Am Alive - Day 195
It is now my day 195 for the #IAmAliveChallenge, and you can read how it started and how to join in this guide, I Am Alive Challenge - The Guide.
This is all about celebrating that you are alive despite the hard times we now live in, and to share that with the world and the Hive blockchain, you are alive, and that matters.
We Are Alive!
Enjoy Watching The Video!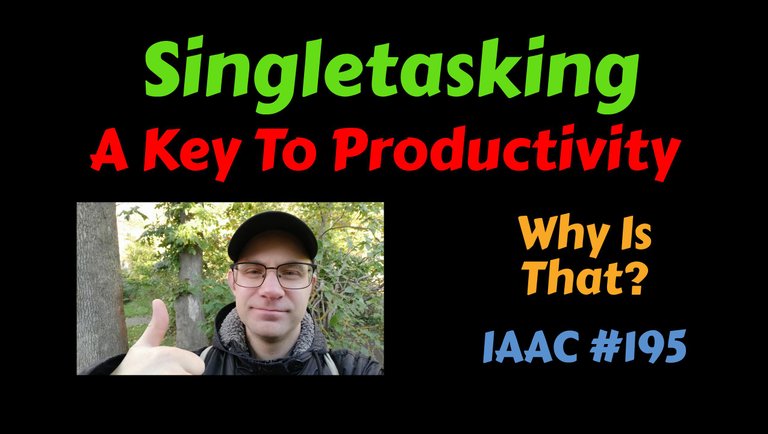 Made in Desygner
Stay safe, awesome and alive!
Sincerely,
Erik Gustafsson
This is my own personal opinion, do your own research before investing, and seek legal counsel if uncertain.
---
Credits For Music
Royalty Free Music from Bensound, track Hey!
---
The 4 points to join the #IAmAliveChallenge.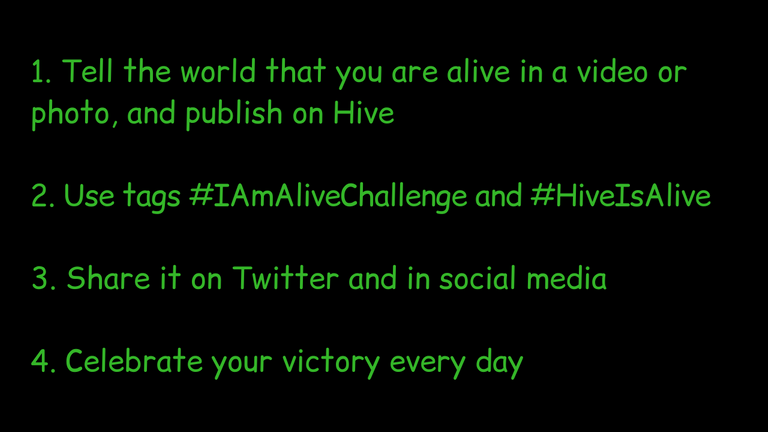 Made in Canva
---
---
Hello #hive 🖖