When Irish Eyes are Smiling: Market Friday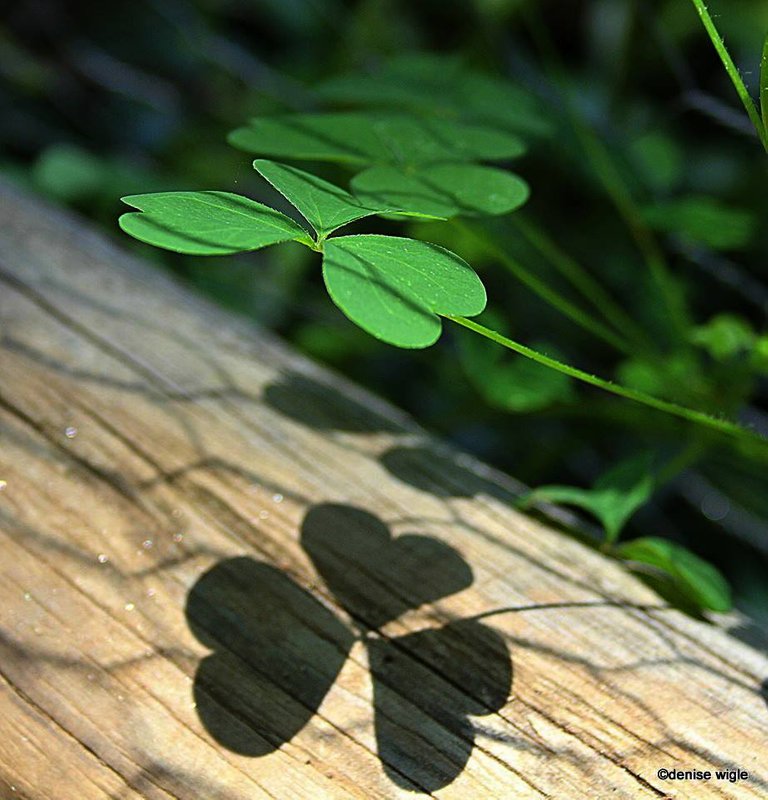 The luck of the Irish! It's a thing, yes? Happy St. Patrick's Day! It is all about the green today! When I was growing up, I went to a Catholic School in the Northeast part of the United States, commonly referred to as New England. The schools were taught by nuns and priests, and most of them were from Ireland. So we learned how to do an Irish jig and dance and we especially celebrated St. Patrick's Day! Every family had a nun or priest in the family. It could be a sister, brother, cousin, or aunt, I am not sure I knew a family that did not have one. The nuns were integral to our lives, and our upbringing. I loved those days. I remember if you didn't wear anything green on that day, you might get a playful pinch for the error of your ways! It's true! You are in the right place! It is definitely #MarketFriday!
Yes, my favorite picture I took of a three-leaf clover, showing off in a shadow. I admit to not setting up the shot, it just happened, as so many things do in life, Color me grateful for a coincidence. I went to my favorite nursery this week, looking for Spring or something like it. The blooms were sparse, their numbers few, but, then I saw some little snowdrops. Green as an Irish beer, or something like that.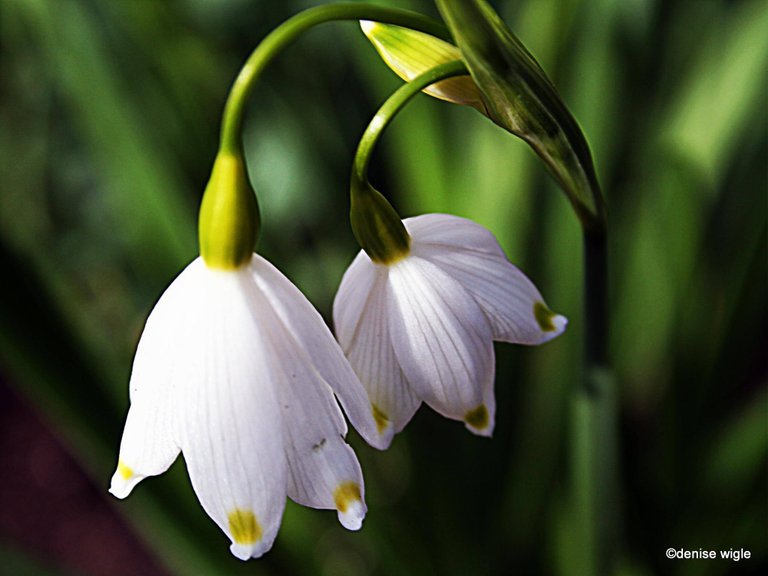 Oh, my little snowdrop
Trying hard to be Spring.
Longed-for most sincerely
When life was dreadfully edged in
With snow and uninvited gusts of wind
And no end in sight and no beginning of Spring.
Today is #MarketFriday initiated by @dswigle (Denise, that's me!!) Join me as we share our markets across the globe. I always look forward to seeing what you send me! It is amazing to see the different markets and cultures of our friends here on Hive.
Green rosary beads for Stl Patricks's Day. Every good Catholic learned how to say them. We prayed together as a class until one day, we didn't. It seems odd for a while, but, then, it felt normal. So easy to change habits when you are young and malleable.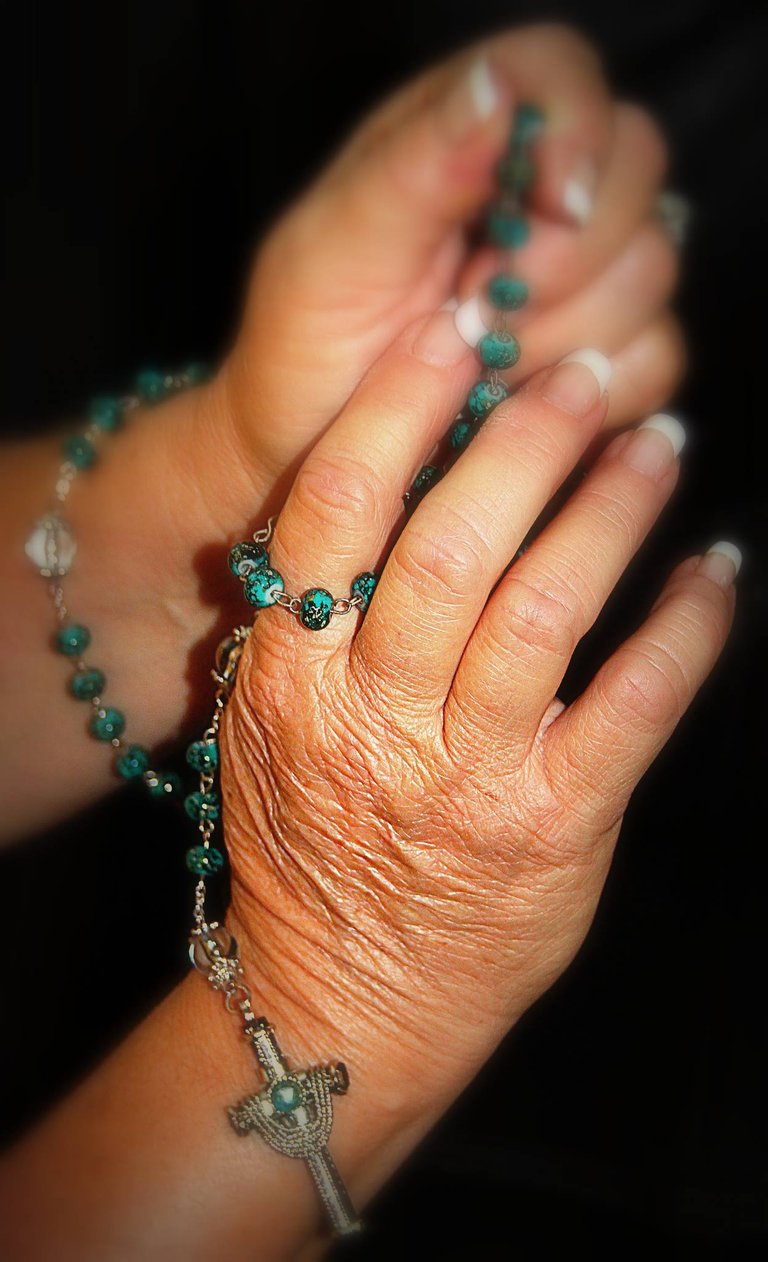 When Irish eyes are smiling
Sure, 'tis like the morn in Spring
In the lilt of Irish laughter
You can hear the angels sing
When Irish hearts are happy
All the world seems bright and gay
And when Irish eyes are smiling
Sure, they steal your heart away 💚
"When Irish Eyes Are Smiling" was written by Chauncey Olcott and George Graff, Jr in 1912. This is actually not the beginning of the song, but the chorus. When we sang it in school, I thought this was the whole song, so either I was not paying attention or this is the only part they taught us.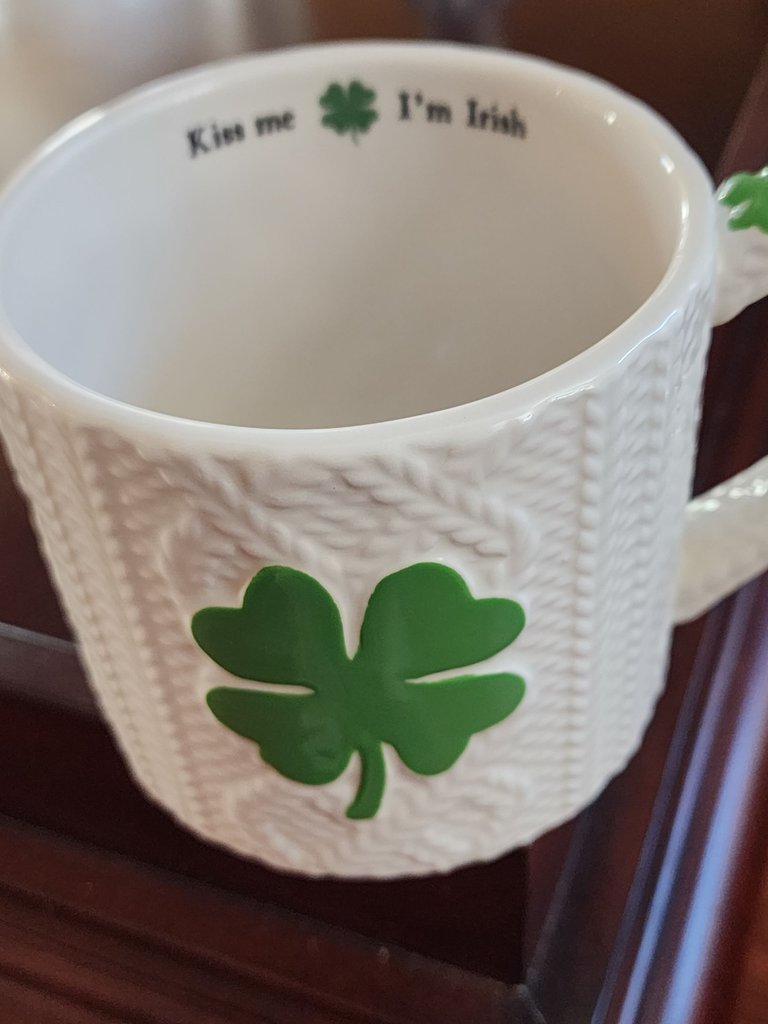 I had to have it. I'm not even Irish, but for one day of the year. Still, for $5.99, I would get my money's worth in the joy it gave me. Yes~ I am using it today as I make my entry into the morning!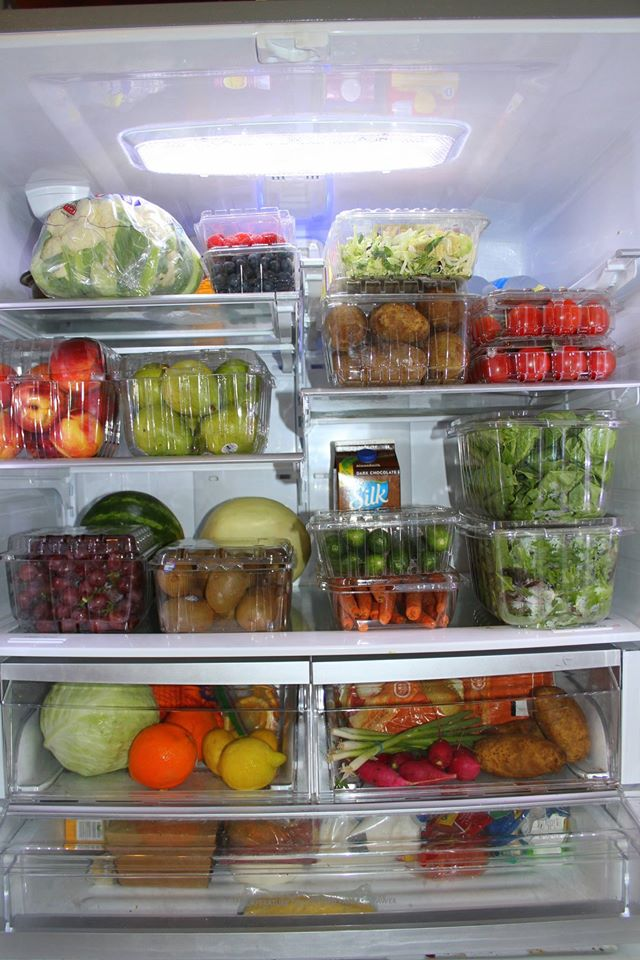 I'm giving you the greens today! One can never have too many greens, yes? I have to admit, it is true, this post is about as eclectic as one can get. Shopping at the Commissary and true to the gossip that is being spread around, the prices of everything have more than doubled since Christmas.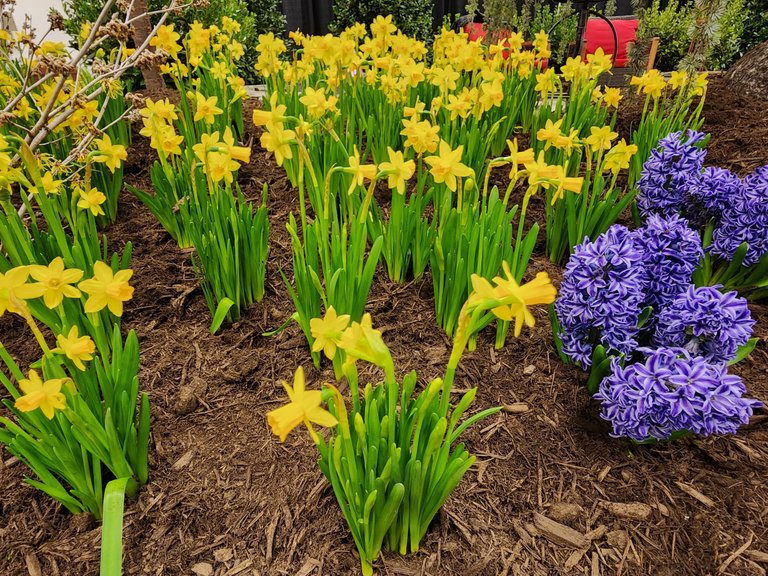 More flowers #alwaysaflower because one can never have too many ever, but, especially in the Spring. Are you blooming in place or are the flowers abundant where you are?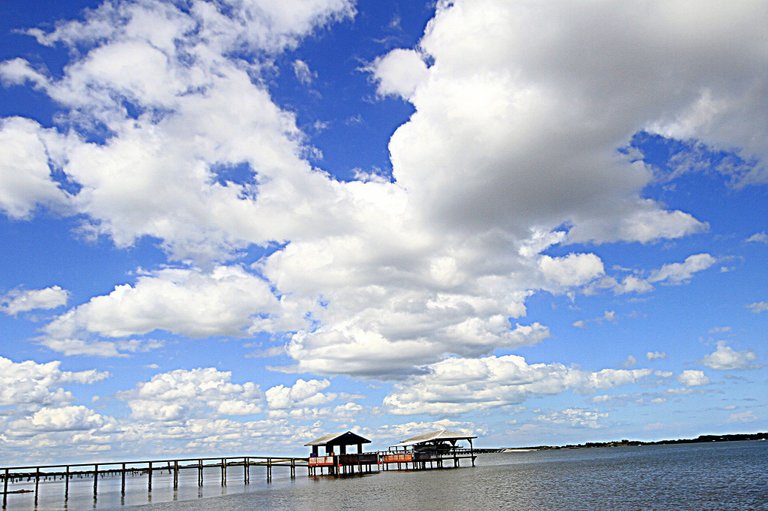 The clouds just ran away from home today. I wish to rise above the clouds, and gaze at the sun while it shines, shines, shines

Please leave the link to your post here so it can easily be found by others. It helps you and me to have them in one place. Where else can you take such a quick trip around the globe? Thank you so much for joining us!! ❤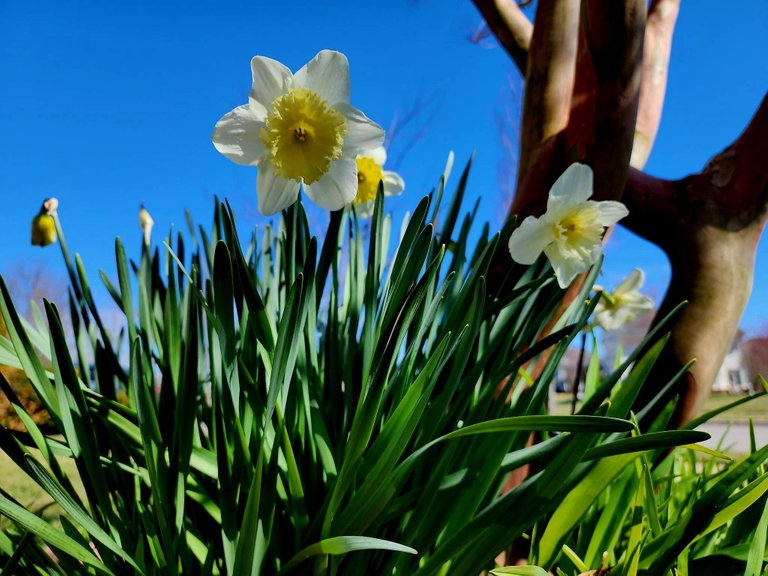 And just like that, this post is done. I hope you had a good time and learned a little something new. As always, I want to thank you for taking the time to visit, and just remember, #MarketFriday loves you! Thank you for supporting the challenge! Have a fabulous day! Cheers!! *As always, there must be flowers to color my world. #alwaysaflower Thank you for visiting my post 💖 Don't ever forget what an amazing world we live in, people. Some days, it is not so easy to see, how truly wonderful it really is. Always remember, kindness counts. Wherever you go, whatever you do. Love to all!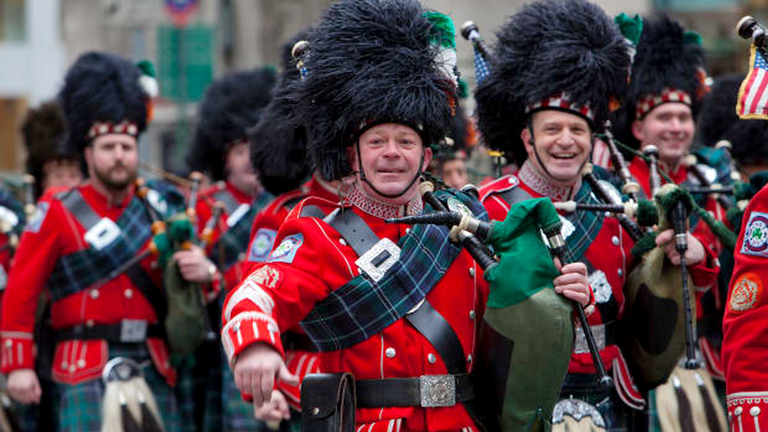 source
Happy St.Patrick's Day!! Sláinte! And remember! Drink Responsibly! Now pass me a Guinness!
Let the sun shine in on your life
So the joy may touch your soul

---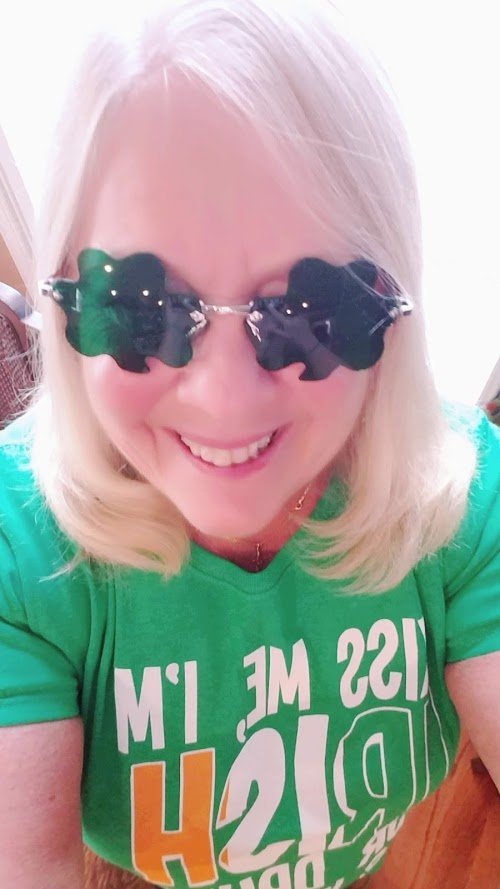 ---
Fridays are all about the #MarketFriday Challenge! Looking to take part in it? Here is how:
Rules of the Road to Join #MarketFriday!
Go to any type of market, or anywhere where you pay money for a service. It can be a museum, a movie theatre, or an auction. Be creative!

Tell us a little bit about the market or the event. What brought you there? What did you buy? How much did it cost? We like to compare prices, otherwise, it is just pictures of a market!

Post the pictures! No out-of-focus ones, please! Tell a little bit about the pictures that you post. Having many pictures to scroll through does not make a better post without an explanation.

Use the MarketFriday Community Platform to post #hive-196308 (this is not required, but appreciated) If you don't, then #MarketFriday should be your first tag

Following me and reblogging the post so more see it would be appreciated !! Not a rule, just appreciated, more vision for more views on your posts!

You must put #MarketFriday by @dswigle somewhere on your post

The post MUST be in English

The #MarketFriday post should be submitted sometime on Friday UTC

Drop the link into the MarketFriday comment section so I can find it
#MarketFriday loves you!

#TeamUSA is a growing community of quality-content people from the United States or those living here. Check us out on Discord!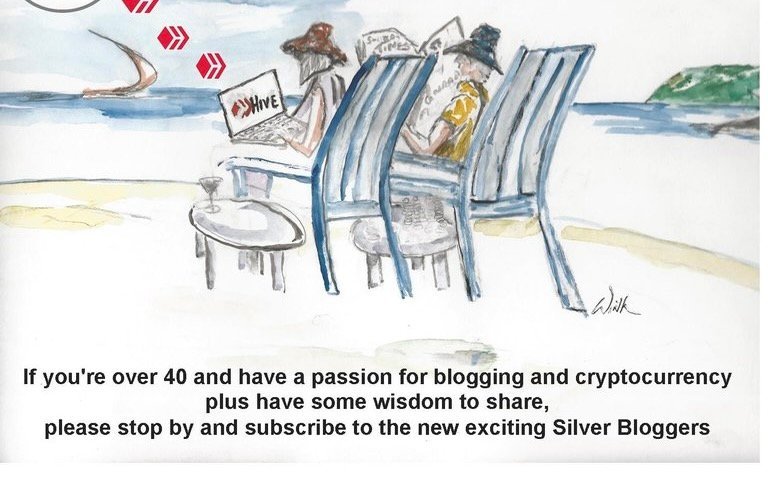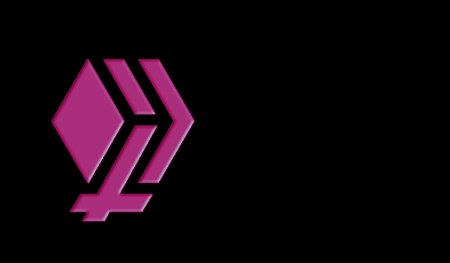 ---
---