Iniciativa: animales exóticos que quisiera tener | Initiative: The exotic animals I wish I had

HELLO HIVE!
---
Los animales son seres llenos de energía pura y con cualidades que han permitido que los seres humanos sientan cierta conexión y afinidad. Por eso, muchos decidimos adoptarlos como compañeros de vida. Pero, hay algunas especies que requieren de condiciones especiales que no podemos olvidar, porque puede afectar el equilibrio entre ambos.
Animals are beings full of pure energy and with qualities that have allowed humans to feel a certain connection and affinity. For this reason, many of us decide to adopt them as life companions. But, there are some species that require special conditions that we cannot forget, because it can affect the balance between both.
---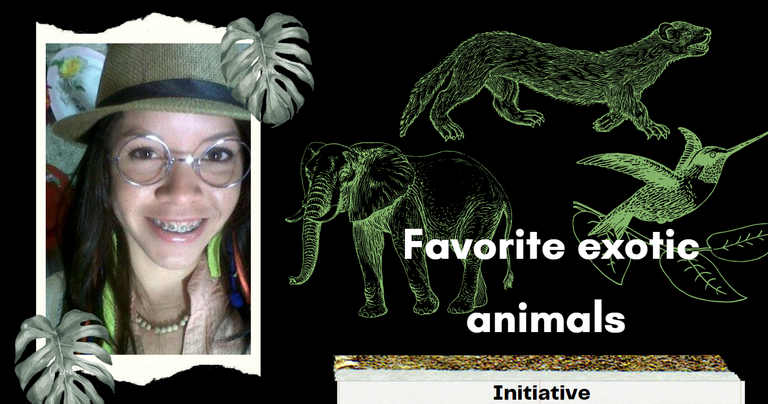 ---
Hoy les hablaré de mis 3 animales exóticos favoritos con los que me gustaría establecer un vínculo o vivir.
Today I will tell you about my 3 favorite exotic animals that I would like to bond or live with.
---
Elefante | Elephant
Los elefantes son animales de gran tamaño, pero a la vez tienen mucha nobleza en su accionar. Valoran y se protegen entre los miembros de la manada hasta el último instante. Poseen la capacidad de memoria a largo plazo y esto les puede ayudar en tiempo de migración. Realmente, amaría poder vivir en un espacio donde pudiese compartir con elefantes. De hecho, tengo un elefante tatuado, porque en el fondo siento una conexión con ellos.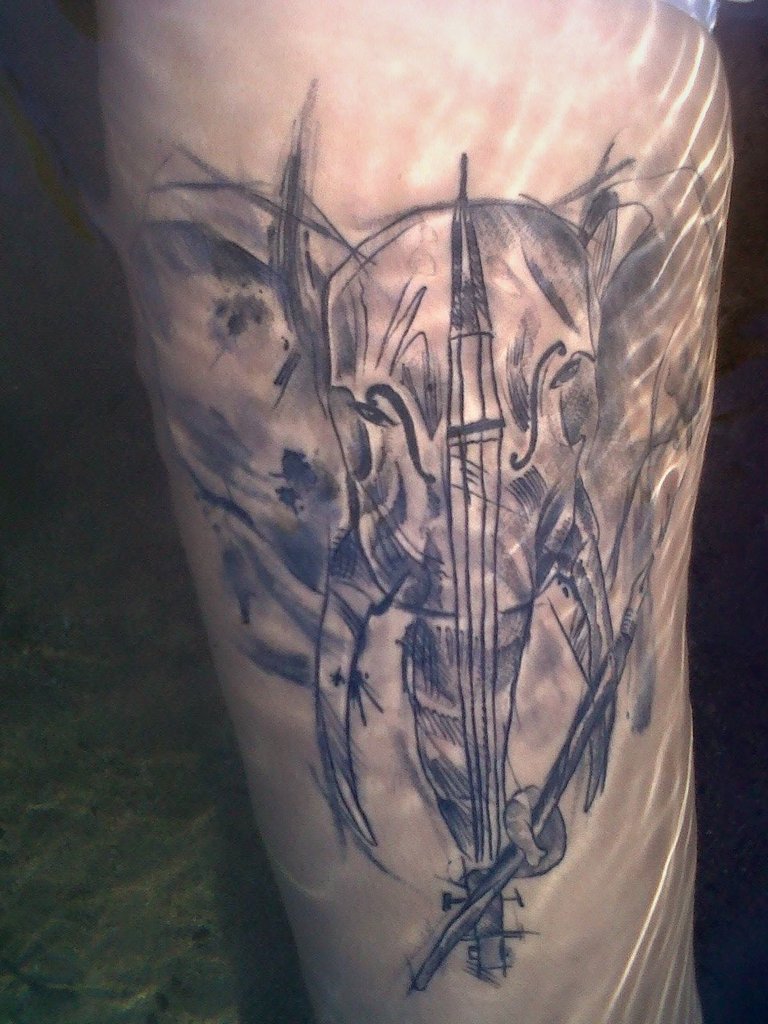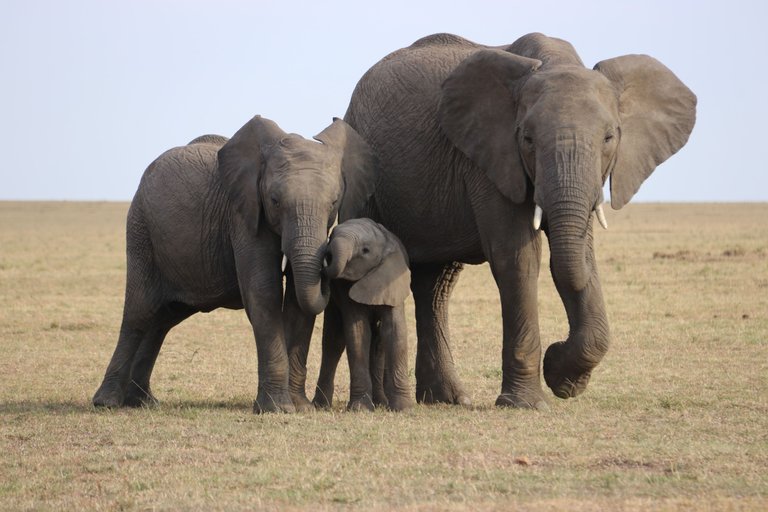 Photo by Hu chen
Elephants are large animals, but at the same time they are very noble in their actions. They value and protect each other's herd members until the last moment. They possess long-term memory capacity and this can help them in times of migration. I would really love to be able to live in a space where I could share with elephants. In fact, I have a tattooed elephant, because deep down I feel a connection with them.
---
Huron | Ferret
Los hurones son unos peluditos bastante simpáticos. En su hábitat natural califican como cazadores, pero también han sido considerados como una especie domesticable. Los hay de varios colores y tamaños, y entre mis favoritos podría mencionarles el Huron blanco. La verdad sueño con poder tener un amiguito huron en algún momento de mi vida, son bastante hermosos, cálidos, amigables. De hecho ayer estaba viendo La leyenda de Korra y aparece un huron como compañero de los amigos del Avatar, no pude evitar emocionarme al verlo y decir "lo quierooo".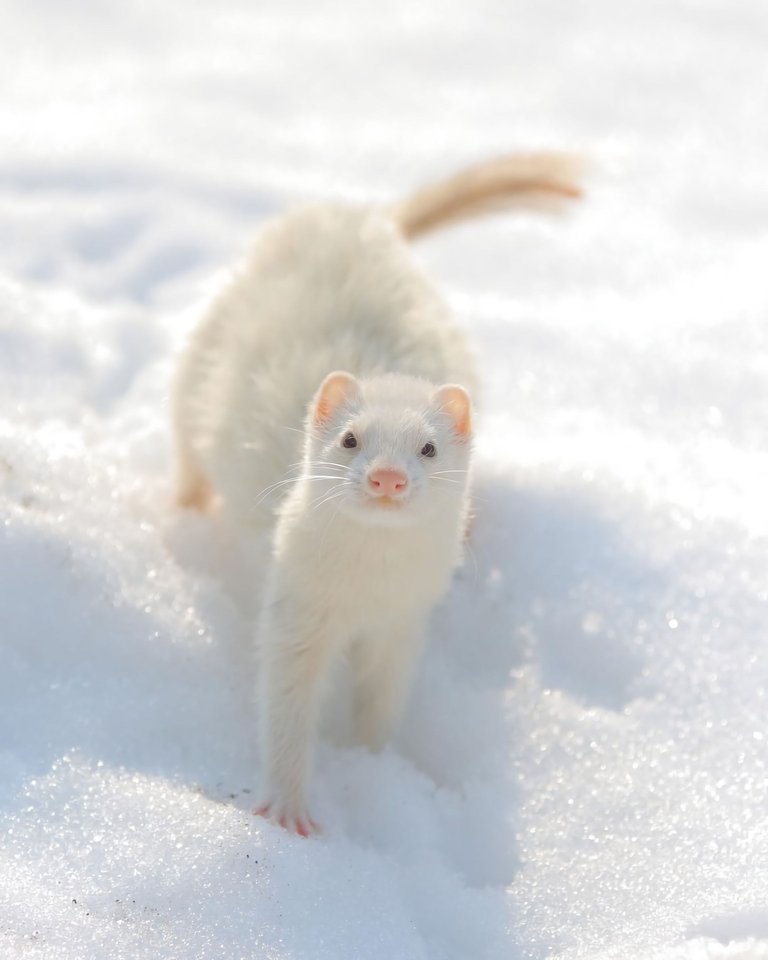 Photo by Rohan Chang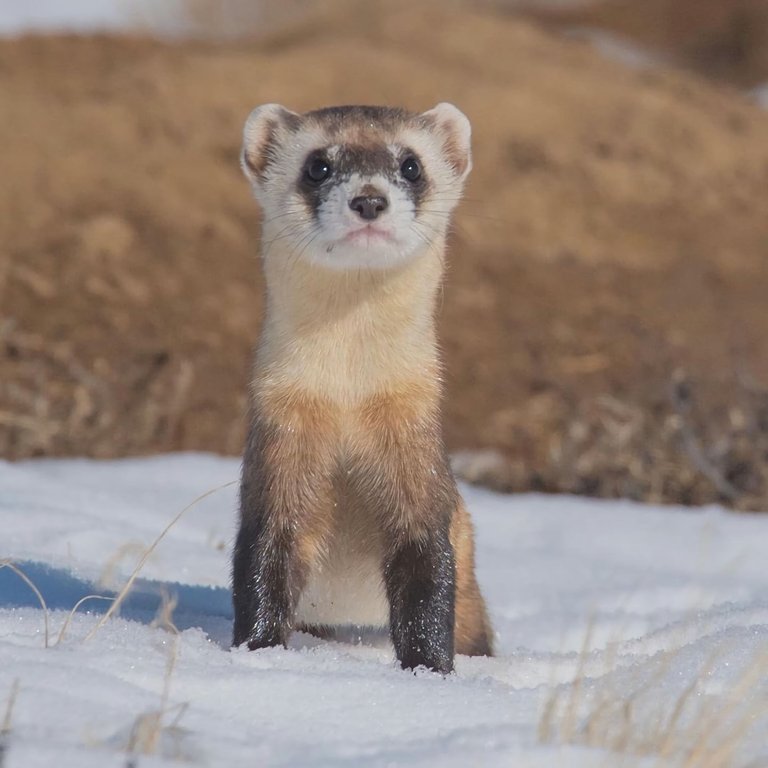 Photo by Rohan Chang
Ferrets are quite friendly little furries. In their natural habitat they qualify as hunters, but they have also been considered as a tameable species. They come in various colors and sizes, and among my favorites I would mention the white ferret. I really dream of having a ferret friend at some point in my life, they are quite beautiful, warm, friendly. In fact yesterday I was watching The Legend of Korra and a ferret appears as a companion of the Avatar's friends, I couldn't help but get excited when I saw him and said "I love him".
---
Colibrís | Hummingbirds
Ay, díganme ¿cómo no caer ante la belleza y sutileza de esta ave? Los colibrís poseen un plumaje lleno color que al momento de desplegar sus alas hipnotizan a cualquiera, aunque al momento del vuelo es más complicada su apreciación porque son muy rápidos. Son aves muy especiales, de hecho los Mayas les consideran una creación de los dioses para ser los mensajeros de los buenos deseos enviados por alguien con un sentir especial hacia nosotros. Así que dichoso si logras coincidir con un colibrí.
Los colibrís son de los polinizadores más importantes que tenemos en nuestro planeta así que deben vivir en libertad. Puedes plantar flores, para que se alimenten con su néctar y puedas apreciarlos. No los aprisiones.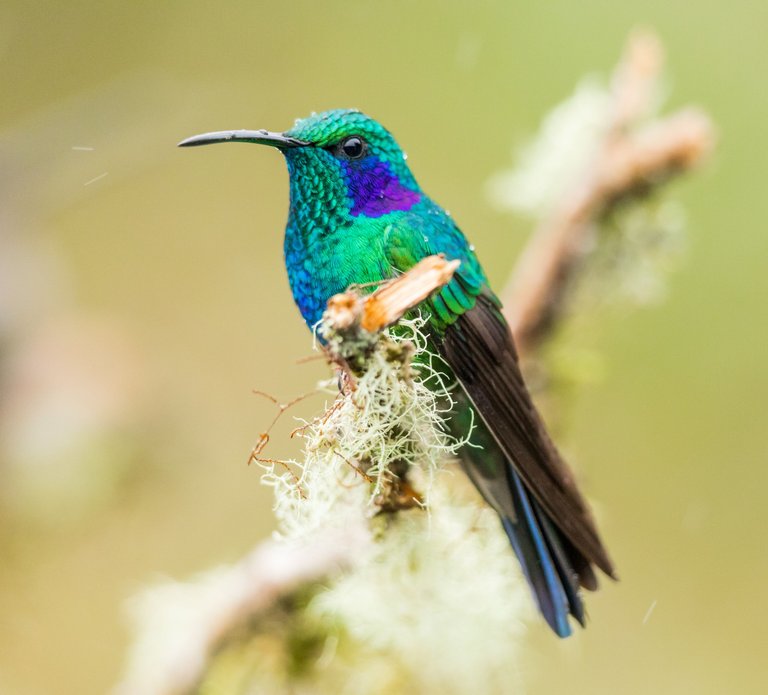 Photo by Zdenek Machacek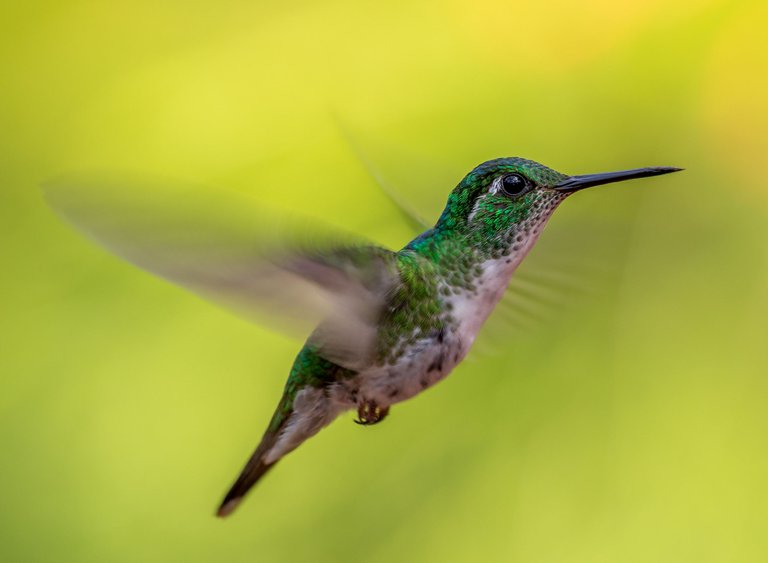 Photo by Zdnek Machacek
Oh, tell me how not to fall before the beauty and subtlety of this bird? Hummingbirds have a plumage full of color that at the moment of spreading their wings hypnotizes anyone, although at the moment of flight is more complicated to appreciate because they are very fast. They are very special birds, in fact the Mayas consider them a creation of the gods to be the messengers of good wishes sent by someone with a special feeling towards us. So be happy if you manage to coincide with a hummingbird.

Hummingbirds are among the most important pollinators we have on our planet so they must live in the wild. You can plant flowers, so that they can feed with their nectar and you can appreciate them. Don't squeeze them.
---
Esta es una iniciativa propuesta por @ilazramusic. Gracias por entusiasmarnos a conocer y formar parte de esta gran comunidad. Invito a @mariaser @abrahambd1 a hablarnos de esos animales exóticos con los que les gustaría convivir.
This is an initiative proposed by @ilazramusic. Thank you for getting us excited to meet and be part of this great community. I invite @mariaser @abrahambd1 to tell us about those exotic animals they would like to live with.
---
Gracias por permitirme ser parte de tu presente.
Thank you for allowing me to be part of your present.
---

---
---