Suriname HomeSchool Journal #68 🏫 New Bag, Birthday, And More!!!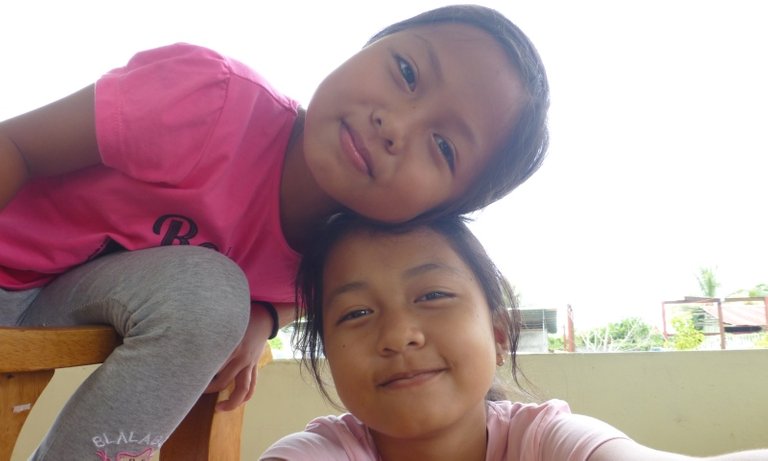 I talk about my birthday and a bit about the new bag I got on my birthday. My sister talks about what she played and what she did today.

Suriname HomeSchool Journal 📓 #68

Date 📅 Friday, July 16th, 2021

Location 🗺️ Paramaribo, Suriname
Srey-Yuu's HomeSchool Journal and its template are supervised by Dad 👳‍♂️ (@justinparke).

💚💛❤️ ITAL HEALTH 💚💛❤️
please tell me something you did today for your Ital livity or health and include a picture of it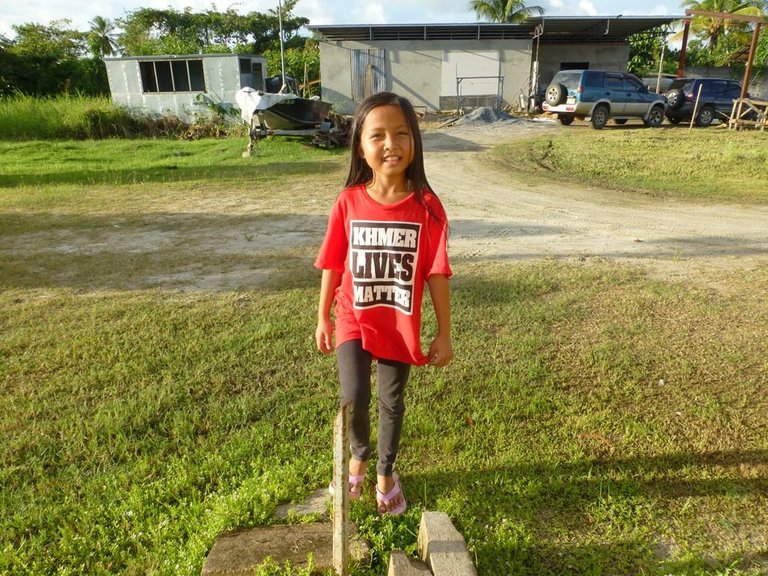 This is a picture of my sister walking. I used to walk with my mom, my sister, and my landlord. I don't walk with my landlord anymore because of Covid-19 and the rain.
     I love walking and it is fun to walk with my family. When I was in Cambodia my family took a walk together or ride something. We had a lot of fun that time.

🗣️ LANGUAGE 🌐
please use some new words or grammar you've learned, and write a sentence in English, Khmer, Dutch and Spanish
please make new vocabulary or grammar
bold

English
Lily forces Ben to go to the supermarket.
Nederlands
Ik hoord mijn hond blaffen
Español
Mi mamá es buena dibujar.
ខ្មែរ
ខ្ញុំចូលចិត្តឆ្កែរបស់ខ្ញុំ។

📸 PHOTOGRAPHY 🤳
take one really special picture today and tell Hive about it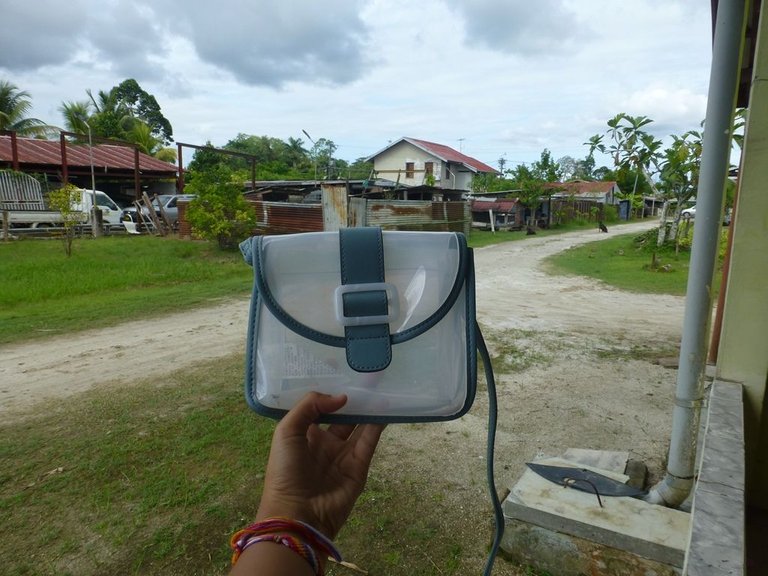 This is a picture of my new bag and it is only $6. It is about 120 srd. It was my mom's idea about buying a bag. I never think of getting a bag before and all I want is new clothes. It is blue and the only color that I like. My mom helped me pick which one and I chose this.

🍌 MONKEY-B'S CORNER 🐵
take a picture of Sakana and help her write what she wants to tell Hive today

     Hi, I just eat a snack and now I'm going to say this is not the only thing that I want to say. I play my favorite toy it is clay. I go play with my sister at the backyard. I also play watching a fish.
     Anyway, I don't know what to talk about today but I got some.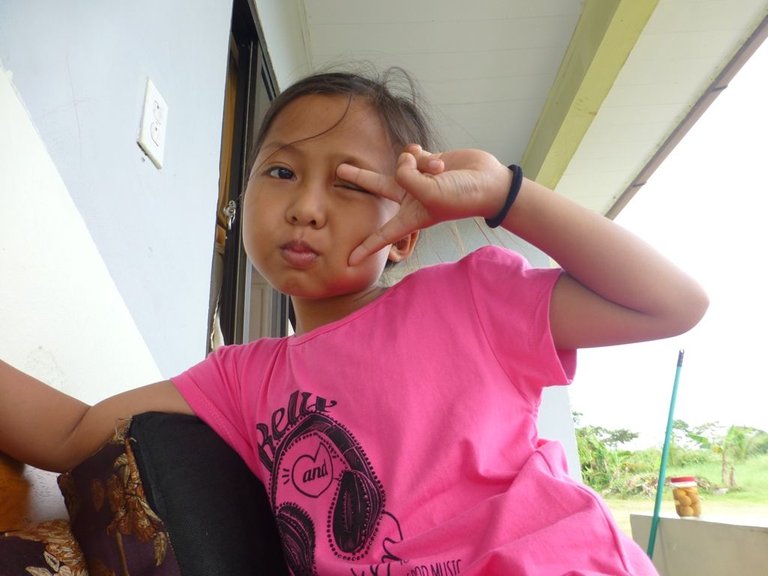 🧠 MY THOUGHTS... 🤔
write one paragraph about your thoughts and feelings today

     I want to tell you a bit about my birthday. My birthday went great and it was a fun time with my family too. We watched a movie together but not with my mom. My mom doesn't really like to watch something she doesn't understand. I like to watch something that I don't understand more than something I understand.

CLICK HERE TO JOIN HIVE AND START EARNING CRYPTO LIKE US

---
---