I'm very proud of our community that has resisted all the challenges in the last few months and that majority of people said "NO" to the all "dark" things that have been offered on the other side...
It was hard to leave everything that was built for a long time behind us, but hey, we didn't leave it... Everything that's good is still with us... Including this awesome initiative called #HIVE-PUD (former SPUD)...
On the first of April, we are doing the very first Power-Up Day here on the Hive network, and our mission is to promote it as much possible all around! And don't forget to use tag #HIVE-PUD12! This will be my 5th consecutive PowerUp day and I'm proud of doing it regularly!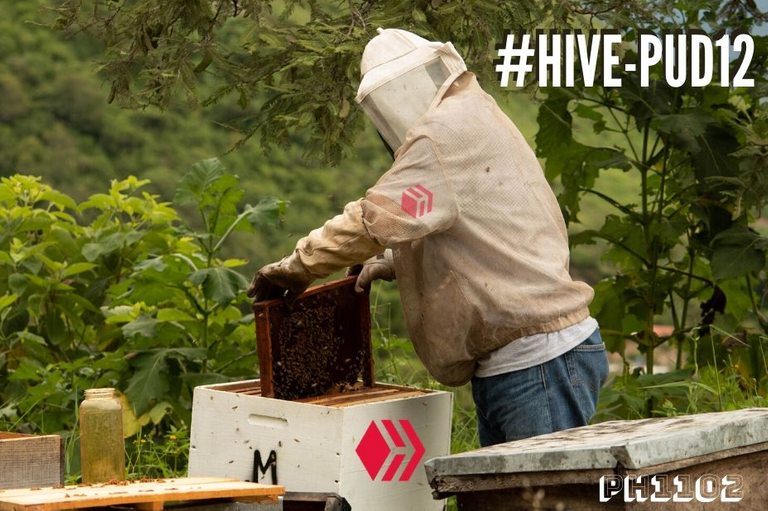 created on Canva.com
So, what is #HIVE-PUD?
Just a short introduction to H-PUD... What does it mean at all? #HIVE-PUD is shortened for the Hive Power Up Day. It's an event when Hive members powerup their liquid HIVE and stop any active PowerDown! It is organized by a great fellow Hivian @streetstyle and it is held every 1st day in a month.
You can check all the details about the #HIVE-PUD12 at the official post that you can find it here: https://peakd.com/hive/@streetstyle/hive-power-up-day-april-1st-2020-i-feel-like-a-zom-bee-bzzzzz-hive-blockchain-community
~ph~
---
Recipe for keeping Coronavirus away...
Wash your hands more regularly, and a minimum of 20 seconds
Avoid touching your face, mouth or nose,
Keep distance when you are on the street (if you are not in a lockdown),
Stay home if possible
Wear masks if you have symptoms
---

.:. .:. .:. .:. .:. .:. .:. .:. .:. .:. .:. .:. .:. .:. .:. .:. .:. .:. .:. .:. .:. .:. .:. .:. .:.

Don't forget to follow, resteem and browse my Hivepage to stay connected with all the great stuff!

You can find me on ClickTrackProfit .:. Twitter .:. LBRY

.:. .:. .:. .:. .:. .:. .:. .:. .:. .:. .:. .:. .:. .:. .:. .:. .:. .:. .:. .:. .:. .:. .:. .:. .:.