Hello folks!
Due to the cheaper price of HIVE, I have decided to do a experiment... I am taking around 150 USD to convert in HIVE:

I bought 1025 HIVE, and this is going for TOP UP my HP. I am expecting to see some rewards during next month which could compensate a little bit the lowing price ... Ending January, if I am needing some monies for my February expenses, I will program some withdraw from my HIVE account. I know I am risking by then price could be lower. But at least I will see some difference in my participation. I really don't know if it will compensate, but at least I am participating every day in the chain and maybe this could do some difference.
Lets see what happens!
In the mean time, if we are lucky price will be in my favour if I should Power Down some HIVE.
So I have some more HIVE in my HP to finish last hours of 2020!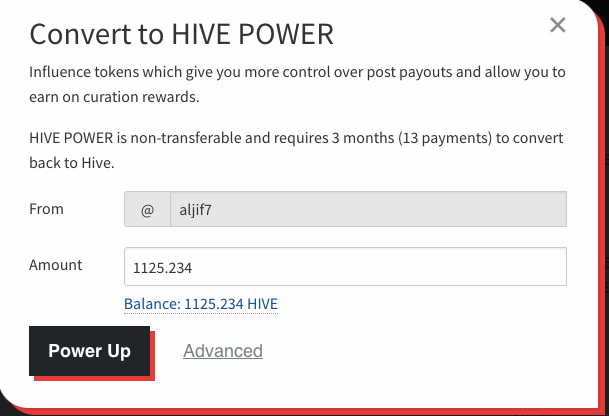 I was keeping 100 HIVE from my last Power Down, so I input 1125.234 HIVE.
HAPPY NEW YEAR 2021!
MY BEST WISHES TO EVERY ONE FOR THE NEW 2021!