I really heavily use auto-voting for my favorite creators on this platform, and am also on a couple of great curation trails to encourage content that I believe in.
In the past I would set my minimum on https://hive.vote to be around 75%, this meant that I was always voting for everything, but there wasn't really anything left for me to use for manual curation.
Until a couple of weeks ago this wasn't a big deal, I didn't have time for any social media, even #hive, but now I am back, and I want to manually curate again.
Changed it to 85%
So, I went into the settings and changed my maximum to 85% which gives me a couple good votes every day. It does mean that I miss some votes when I do that, but its more fun this way.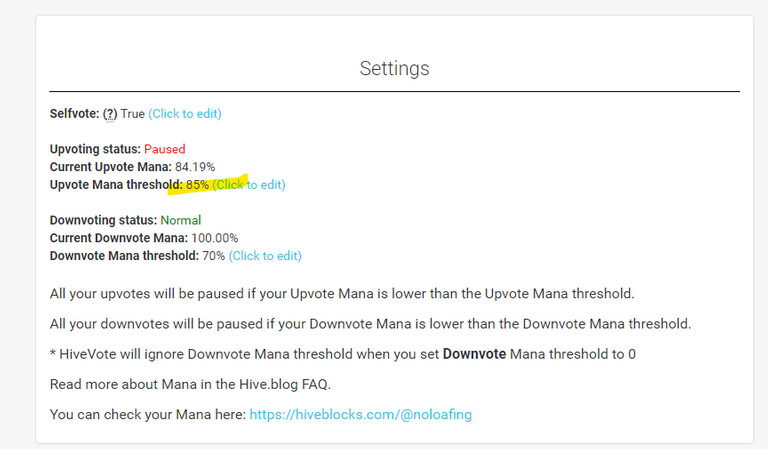 Too much auto
What made hive attractive to me is the community. There is no way that this platform would exist without an active community during the #steemhostiletakeover saga. If you have been back to that other one you will see what could have been. Its a mess.
Instead we have an amazing platform that is continuing to grow.
If all the mana was used for automatic voting we will lose this. Its not the same as paying for votes directly, but if I went on a marketing spree to encourage 100s of people to use a tool like hive.vote and then coasted with crap content, it could be the same thing.
@steemauto has added some great tools to help prevent this, and with the defaults that are in place now I think we are safe.
What are you're thoughts on auto-voting?