Last week I announced my first DCity Giveaway, planning to give away 10 different DCity NFTs, ranging from automations to backgrounds, citizen cards and homes. Today, I'm announcing the winners.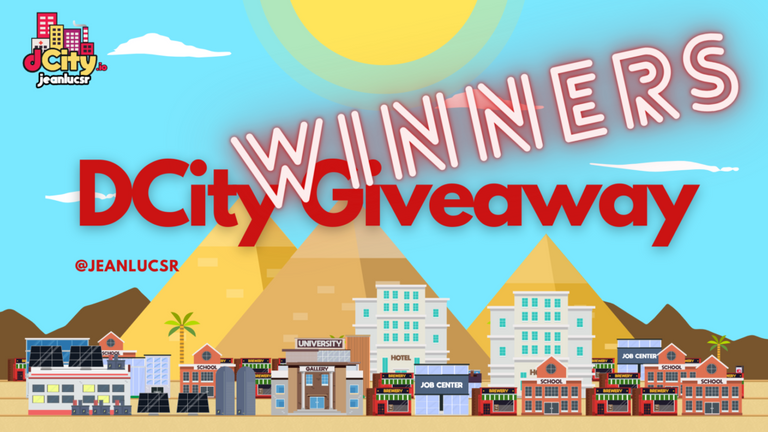 The DCity Giveaway Winners!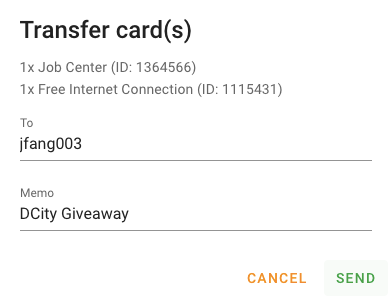 Congratulations! You've won a free Job Center. Your entry was exactly what I had in mind when I started this contest, to give people cards they really need. So, since you want to train and educate your citizens, I decided to give you a Free Internet Connection as well. This will boost your education by 5% and will help you get automation cards are little faster.

@moonthumb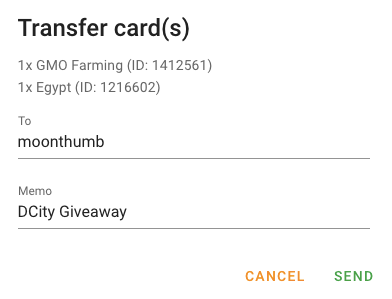 Congratulations! You've won a GMO Farming automation. This card completely fits your farming strategy, a strategy that I also had in my early production days! I had to buy my first GMO Farming card, but thanks to this contest, you don't have to! I also noticed you didn't have a background yet, so I also send you an Egypt background so you can farm in style.

@loudpackop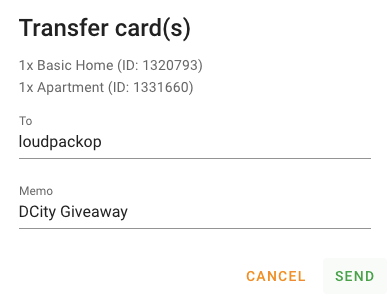 I have to be honest. Your entry really cracked me up. It was funny and looking at your city, you were actually in need of a basic home. But a basic home alone just wouldn't cut it. So, I also included an Apartment as well.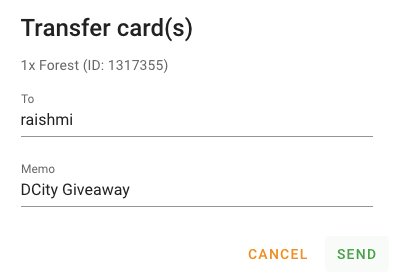 When I realized your city was completely empty, I decided to gift you a couple of cards to start with. What I forget to realize was that with the current tax situation, there wouldn't be any SIM income. So, to give you a little bit of SIM Income, I'm giving you a Forest. It is a low risk high reward card when starting out and you don't need to purchase any cards to 'even it out'.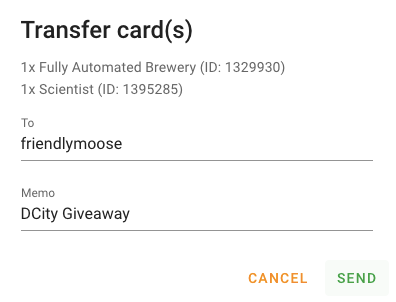 We all love BEER, but you deserve the double BEER production. Hope you will find some more Breweries on the cheap to further boost the BEER production. I added a scientist to your collection to make some specialty beers.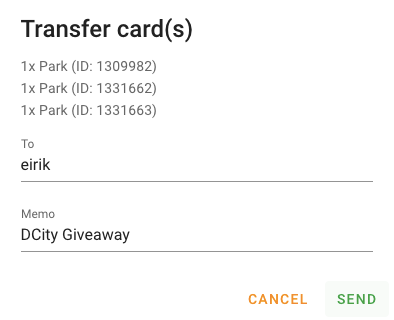 I have to say, you do love Parks. And as you find them very useful, giving you one Park just wouldn't be enough. So I added a couple of Parks that I wasn't doing anything with.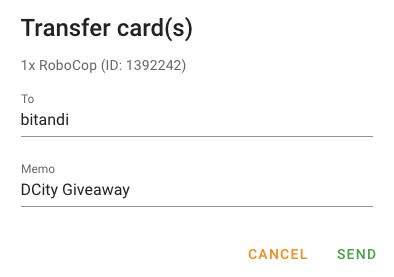 Your entry was short, but the message was clear. You want to get your crime down, and Police equipment can help with that. You, however, already have Police Equipment, so I was looking for something better suited. And I realized I had a spare Robocop. It is two tiers higher and actually doubles the Police Station Crime decrease. It's the best way I can help and if you can get a couple of Police Stations on the cheap, you can really take the crime rate down.

So, those were the full giveaway result, congrats to @jfang003, @moonthumb, @loudpackop, @raishmi, @friendlymoose, @eirik and @bitandi for winning your prizes, and good luck with your dcities. The DCity cards have already been distributed while writing this post. Also a special thanks to @nathanmars for the support, I send a little SIM gift your way.

Want to learn more about DCity?
Go to DCity.io and read the info page. Also, the much anticipated 3rd Edition drop this month!!

Want to learn more about Hive?
Interested in the Hive ecosystem? You can learn more about it on my website: jeanluc.sr/what-is-hive/