Purchased and Powered up LIST, Now Holding over 1k in stake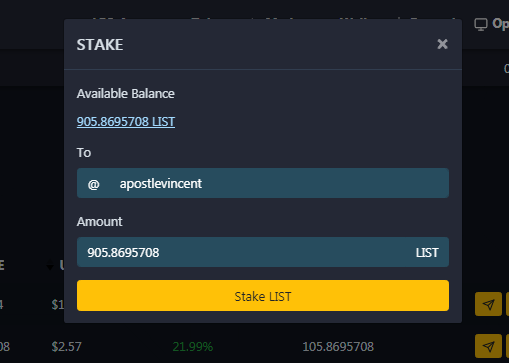 I read one of @Hivelist's submission last week and I got interested in the project which comes with many prospects. The Hivelist community accomodates LIST, HUSTLER, HUSTLERM and the newly created COM tokens.
It was cool to know that I could earn the new COM token by staking LIST while also earning from votes.
Today, I purchased over 800 LIST tokens to add to my previous earned balances to make up 1,000 tokens. All tokens were powered up and I should start earning some LIST token with my stake.
Congratulations to me. I wish I can hit 5k LIST staked in the next 30 days. Let's see how it turns out to be.
---
---