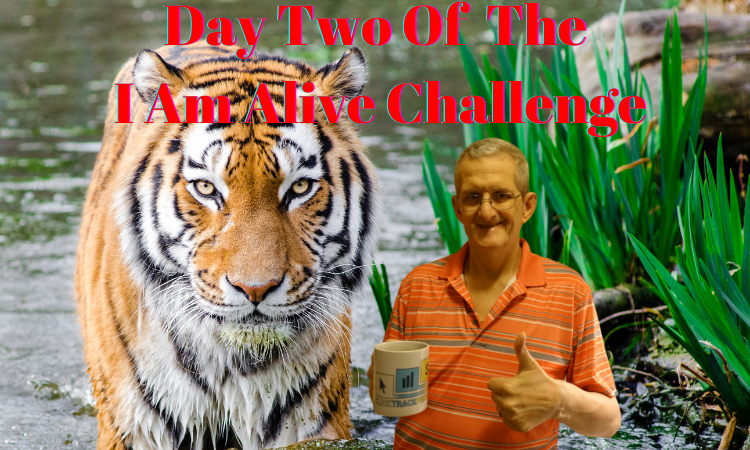 Hey everyone my name is Scott Rohn and I am Alive! Today is Day Two
for me of the I am Alive challenge . Yes I know it's been a few days since I
did my first I Am Alive post. Which was not intended. I will try to get better
at that
Now before I go any further I would like to thank Everyone who commented
on my Last Post It's Day One of The I Am Alive Challenge For Me Scott Rohn....
And I would also like to thank you all for your kind words and get well wishs.
Now I hope that didn't sound to corny.
Now moving on I watched Jon and Blain's Show on Monday night after not
attending one for weeks. That's my bad. Where we all were told about CTPSP
I asked @jongolson about it after the show and he send me a link that would
help me understand it better https://peakd.com/hive-119826/@ctpsb/imembyhm
Yea I don't I was having a really hard time following along. Now allot of that is
I have always had a hard time focusing you might say my mind tens to wonder
always has. Lately is it has been worse. Secondly when I try to learn something or
find out how to do something. I tend to try and find a video where someone is
explaining it while doing it.
Also I went into Traffic Exchanges assigned credits banner impressions the whole
9 Yards. Also I created a new test ad for my I Am Alive Lead Capture Page https://www.trker.com/go/126988/ctptalk The text ad I cam up with is Scott Rohn Invities You To...
Anyhow that's all I have for this post .