Greetings steemians!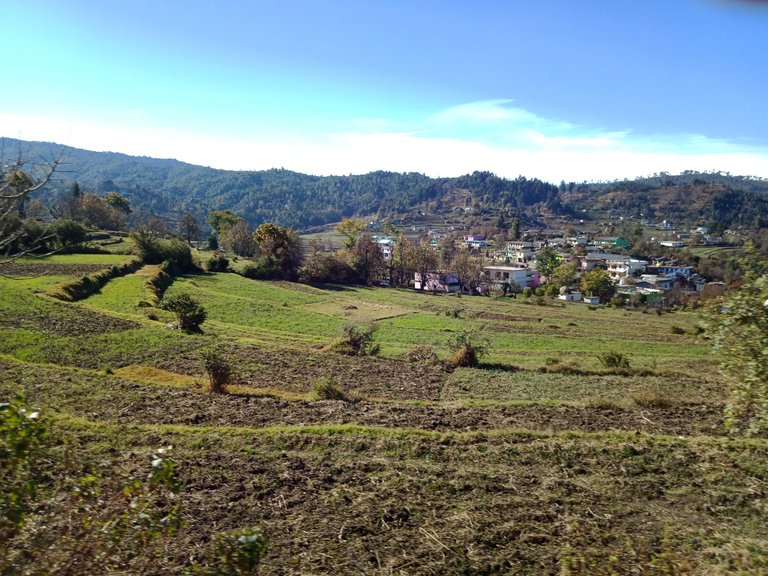 I love high mountains, deep gorges, mighty rivers and everything that the Himalaya contains. Beauty of the Himalayan region is enchanting and treat to one's own eyes. I have been lucky so far to witness such a greatness of the world's highest mountain chain.
I had to go to Chamwat but the main road had some problems. So, I had to go via Khetikhan, a small place just 30 kilometer away from Champawat city. I travelled through those places for the first time in my life. The whole velly through which we travelled is not less than heaven. Mountains there are not much sloppy. In fact, it is unparalleled in Uttarakhand as it was just like a high altitude plains. It reminds me the beauty and charm of Switzerland. These are the images taken by me while traveling. The place is Khetikhan.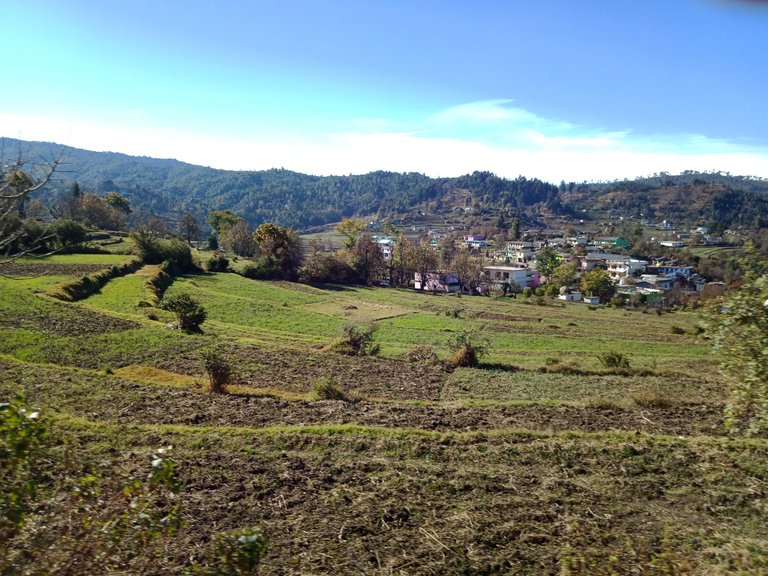 It was a wonderful journey for me. I hope you liked the scenery.
Thank you!