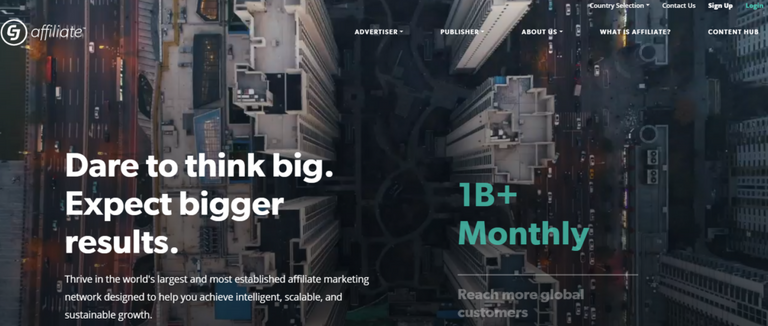 Commission Junction or CJ Affiliate is one of the best ways to make money online for everyone. This affiliate marketing network connects a large number of advertising companies (merchants, advertisers) with publishers, influencers, bloggers. Everyone can get a passive income with CJ Affiliate.
How to join CJ Affiliate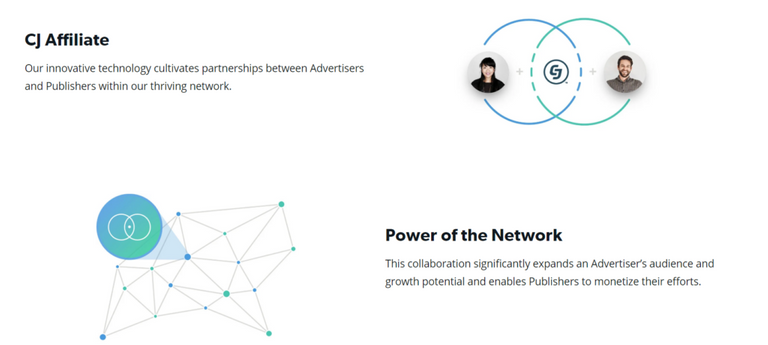 To join CJ affiliate you need to create an account first. There are 2 types of accounts: advertiser and publisher. Advertiser account is for merchants and companies who are selling the products and services. Publisher account is for those, who promote these products and services and get a commission from each sale. Here I will show you how to create a publisher account.
On the top right corner, you can find the Sign Up button. Just click on it and in the opened window choose Sign Up as a publisher.

After that, you will be redirected to the registration page. You need to fill in the application form.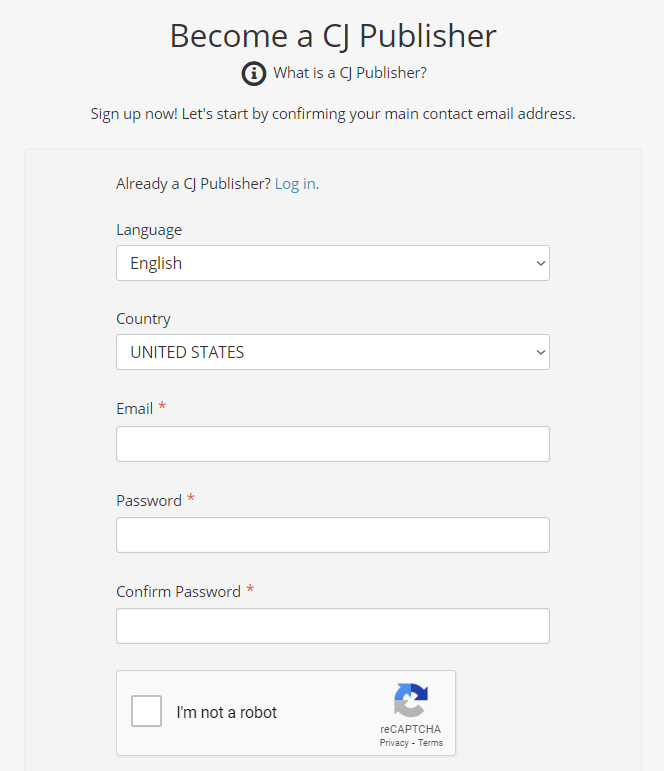 Then you will need to confirm the email and accept all CJ Affiliate Publisher Agreements and regulations. And only then you can continue to your account.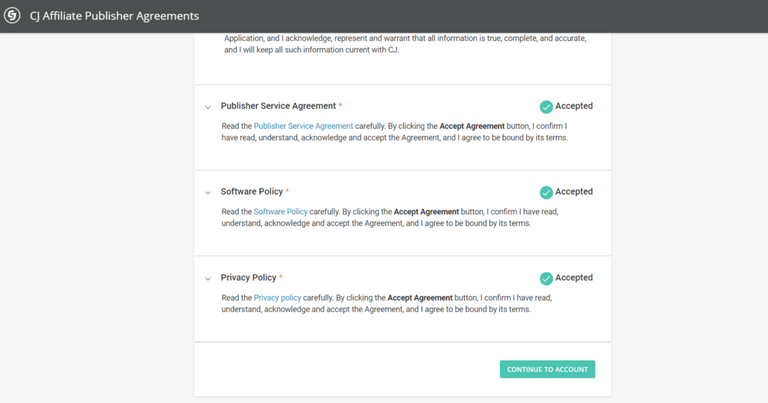 But that is not all. It is just a small step on the way to join the CJ Affiliate program. It is just 1 of 7 steps to activate your account.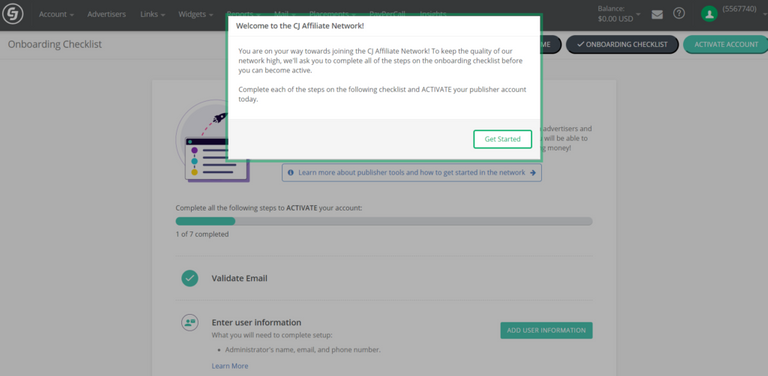 After you accept all CJ Affiliate agreements and regulations, you can log in to your CJ Affiliate publisher account. And start to complete the other 6 steps one by one. But don't worry, it is not so difficult, and it won't take much time. But you need to have a valid promotional property. I think it is one of the most important parts.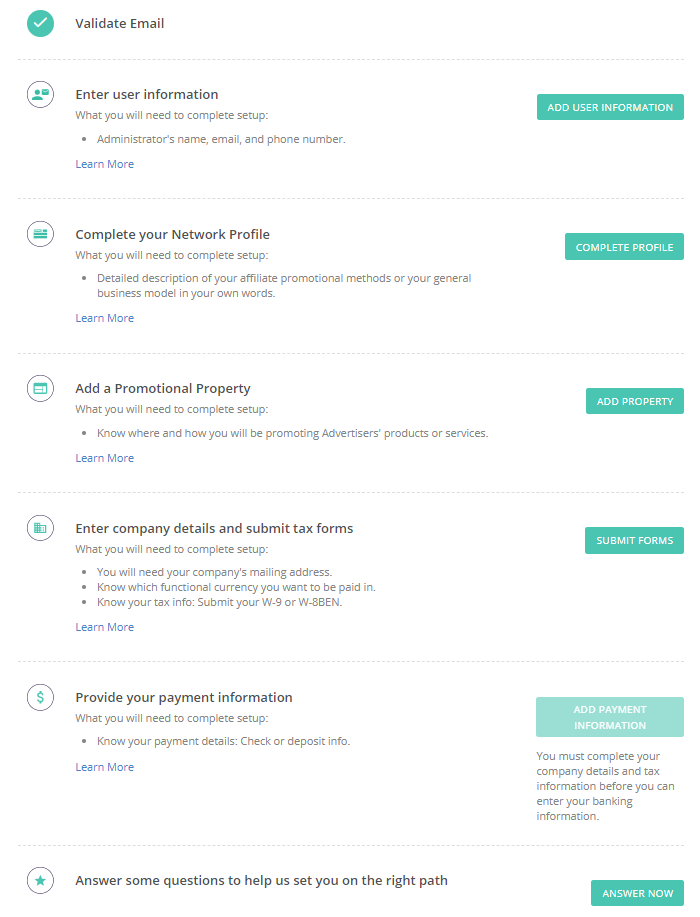 Also, another important thing is providing correct payment details. If you live outside of the US, you will need to open a Payoneer account. And then add bank details from your Payoneer account to your CJ Affiliate account.
When you are done with all 7 steps, you can start to search for the advertisers which you like, or whose products you want to promote.
How to get a passive income with CJ Affiliates
Now is the most exciting part – selecting the advertisers. Each advertiser has its own requirements and rules, so you need to get approval from the advertiser to promote his products. Therefore, you need to apply for being an advertiser's promoter.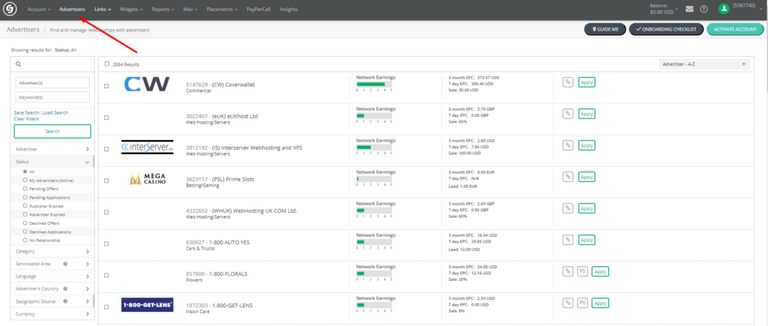 Some of the advertisers approve publishers manually when others do it automatically. They just set up the requirements and if the publisher matches these requirements, he/she will be automatically accepted to the 'team'.
If you were rejected by the advertiser, don't worry. Check the requirements carefully, try to improve your promotion platform (site, blog, etc), and then you can reapply for the program.
Each advertiser provides a variety of promotional tools, so you can use any of them. But choose those promotional tools, which will be more effective. Because your passive income depends on the effectiveness of your promotion strategy.
The amount of commissions you get varies from advertiser to advertiser. Each advertiser has its own commission conditions and offers. Some advertisers pay a % from sales, some advertisers pay for clicks, some advertisers pay for sign-ups, etc. So, just read the conditions when you apply for the advertising program.
How to Cash Out earnings
CJ Affiliate pays once a month. But the minimum is $25.00. And you can set up automated withdrawal in your payment details, and you will get a passive income with CJ Affiliates. Also, you can choose how much you want to withdraw every month.
Conclusion
You can start to get a passive income with CJ Affiliate as soon as you get a platform, where you will promote products and services of CJ Affiliates advertisers. And your income depends on your traffic, marketing strategy, and product popularity. But, even if your audience is small now, you should try and start to make money by advertising.
Read also: Best 5 Global E-Commerce Affiliates
Source: [https://job-online.club](How to Get a Passive Income with CJ Affiliate)
---